If you follow The Broke Dog, you know that I LOVE to blab on about how much I love Figo Pet Insurance. We switched to Figo from a competing pet insurance company and loved it so much that we became affiliate partners. I've been recommending them ever since. Read on to learn more about why we love our Top Dog Sponsor for this year's BlogPaws conference!
Disclosure: Figo Pet Insurance is partially sponsoring my trip to BlogPaws in Kansas City this year, and this post is part of that sponsorship. This post also contains affiliate links, which means that I make a small commission if you purCHASE OR REQUEST A QUOTE THROUGH THAT LINK.
PLEASE NOTE: The Broke Dog no longer offers a discount for Figo Pet Insurance.
Figo Helped Change My Life
Back in 2016, when The Broke Dog was just a baby blog, I decided that I wanted to fly out to Phoenix to attend my first BlogPaws conference — a decision which, quite literally, changed my life — but couldn't justify the cost. I reached out to the few brands I had worked with, hoping one might help sponsor the trip. Figo stepped up with a $200 sponsorship, which covered most of my shared hotel room and made the trip possible. I'm thrilled to announce that Figo Pet Insurance is back again as my Top Dog Sponsor!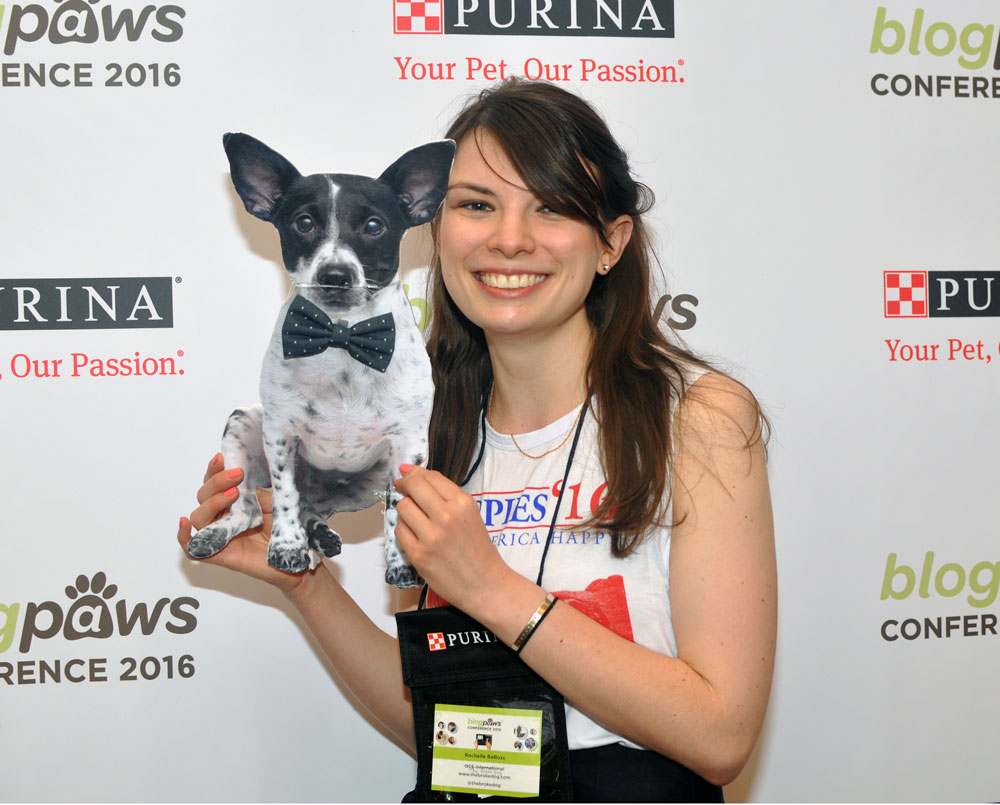 Why Insurance is Important
One reason that I am extra thankful for The Broke Dog's partnership with Figo is actually a great example of why health insurance — human or pet — can be so important. In February, an ultrasound detected a strange lump in my right breast. There was a very high chance it was just a benign, dense fibroadenoma — common in women in my age range — but both my mother and maternal grandmother have had breast cancer and I didn't want to take any chances.
My insurance deductible is somewhat high, but my plan ended up saving me almost $2500 on this procedure. Thankfully, the mass was benign — but I can't even begin to think about how much money my health insurance plan would have saved me if it did turn out to be cancer.
Your pet is no different — weird lumps and bumps pop up, a quick jump off the couch can turn to an afternoon of limping, and there is too much enticing garbage on sidewalks. Wouldn't it be great to go to the vet in one of these circumstances without having to worry that your pet's ailment could bankrupt you? My Figo plan makes it easy to budget for any catastrophic health problems Henry might encounter.
Budgeting Made Easy
Your plan will vary based on your location, your pet, and the options you choose, but for example: I pay about $45 a month for Henry's Figo plan, which will reimburse me 100% for qualified expenses after a $200 deductible. ( I wish MY deductible was that low!) Since routine care costs don't change much each year, I know exactly how much a wellness exam, tests, and heartworm and flea and tick prevention costs. Add that to the deductible and monthly premiums, and I know exactly how much I need to budget for vet care in a year. (except for those unqualified expenses, of course — but Figo covers quite a bit!)
I can't say I know how much a doggie biopsy costs (thankfully!) — but I know it should only end up costing me $200 or so with my Figo plan. That's peace of mind! (and a heck of a lot better than the $5500 price tag on mine!)
Why Do I Love Figo Pet Insurance? Let Me Count The Ways…
Check out this post for our top reasons for investing in Figo Pet Insurance for your furry friend. Peace of mind is a BIG one!

But — Is Pet Insurance Worth It?
I say YES! Learn more in this post.
See You at BlogPaws!
A huge thank you to Figo for helping make this year's BlogPaws trip a reality, despite my medical bills. If you are attending the conference and have any questions about my experience with Figo, come find me and say hi!
Get a quote and learn more at Figo's website!
 Enter To Win!
We've teamed up with Figo and Fluorescent City to give you the chance to win this great prize pack! Check it out on Instagram here!