The end of the year means two things: the holidays are coming and it's knitting season!  Stumped on a gift for the friend who can't put down their needles except to walk the pup? We found eight ideas on Etsy that will fit the bill!
Disclosure: This post contains affiliate links, which means we may earn a small commission if you make a purchase through one of these links.
8 Gifts For Dog Lovers Who Knit

Knitters can tote their projects in style in this project pouch! It's fully lined and features a six-inch web strap and a zipper closure. Plus: there's a SEWN-IN MEASURING TAPE. My fellow knitters know how great that is!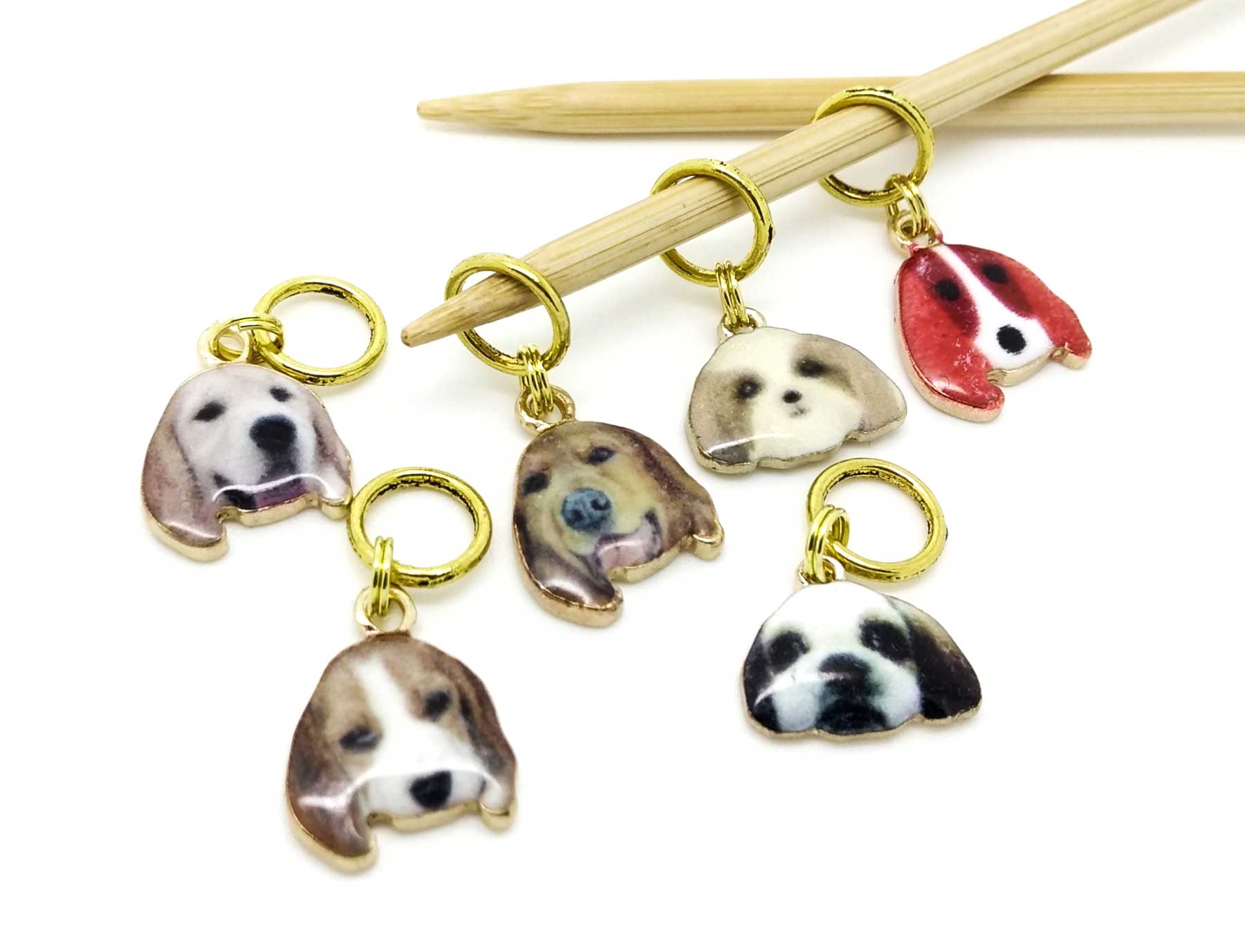 These stitch markers feature six different (and adorable) dog faces dangling from gold-tone hardware. There are four options for the hardware — small ring, large ring, lobster, and leverback — and these are absolutely some of the cutest stitch markers on the market.
Not going to lie: I own the corgi one! These needle gauges are adorable, well-made, and super local to me. (They're made in Rhode Island!)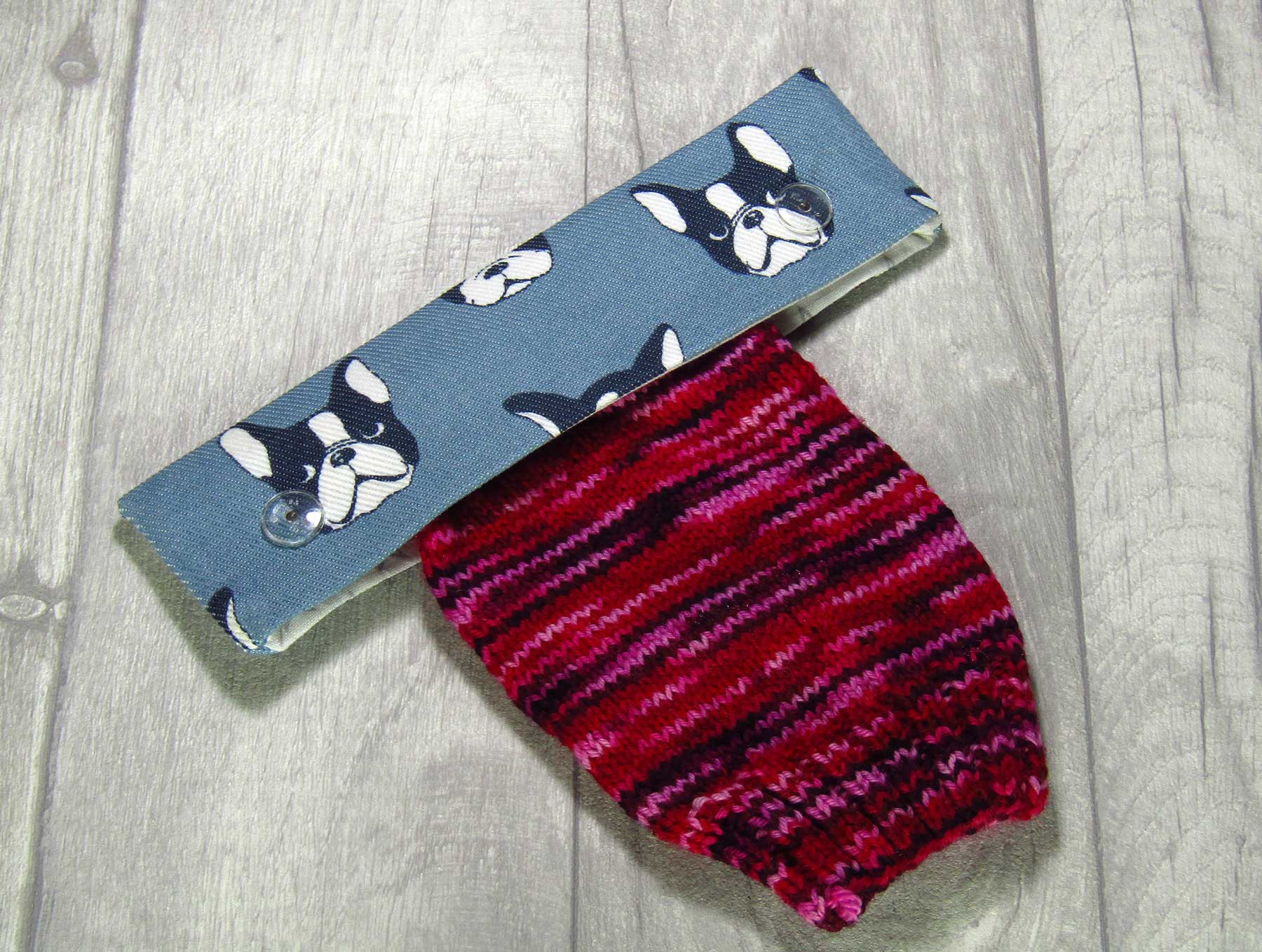 Any other sock knitters out there? They can be a pain to bring along while traveling without dropping stitches. These Boston Terrier DPN holders are the most adorable solution!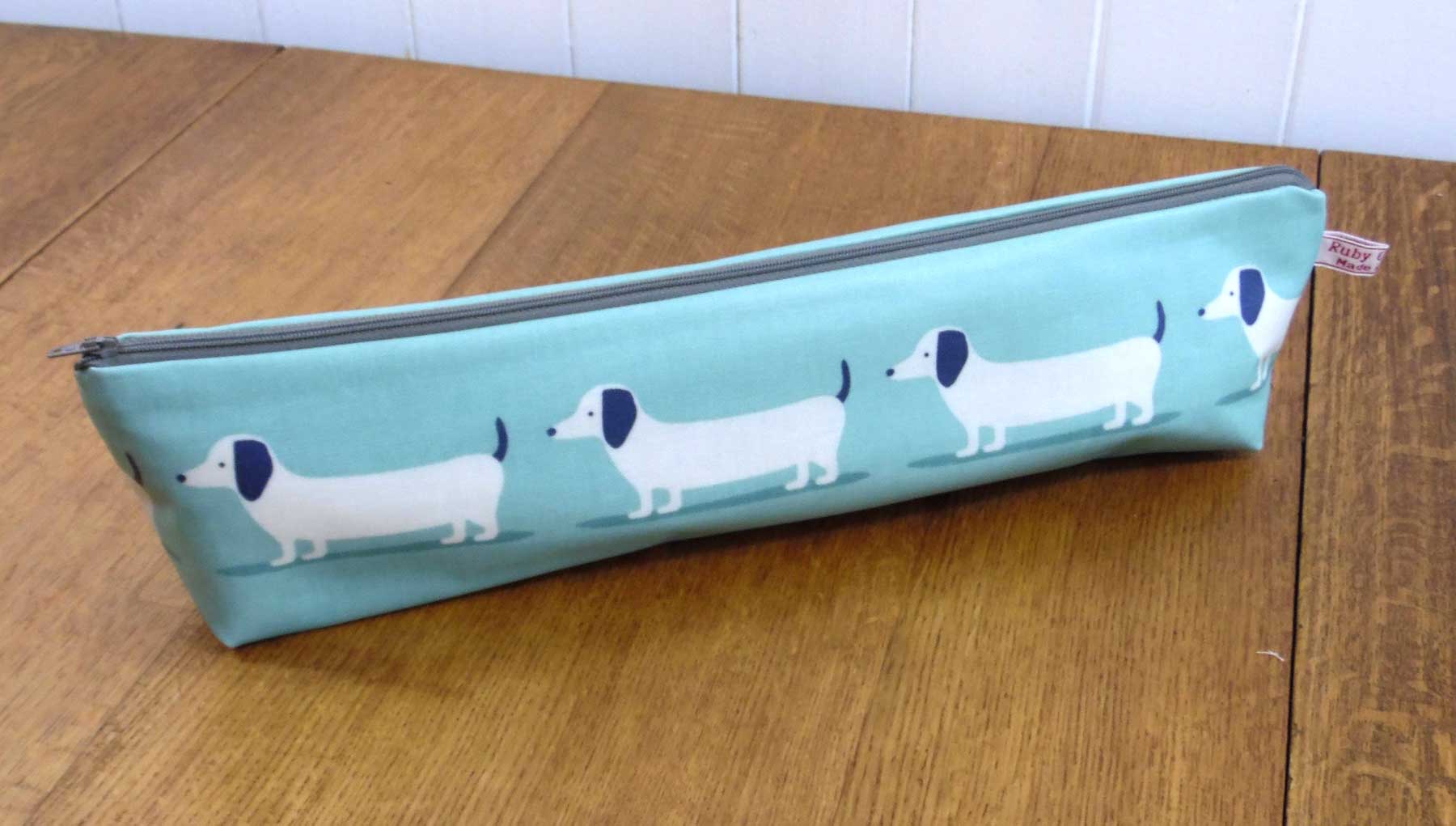 Cute? Yes. Also practical? Absolutely! Thank of how cute it'll be to carry needles and notions in this cute dachshund case.
Keep that yarn tidy with this cute-as-heck handmade yarn bowl!
Proudly represent two of your biggest loves with this enamel pin featuring both a cute pup and ball o' yarn! Stick it on your project bag, stick it on your jacket, stick it on a beanie…the options are endless!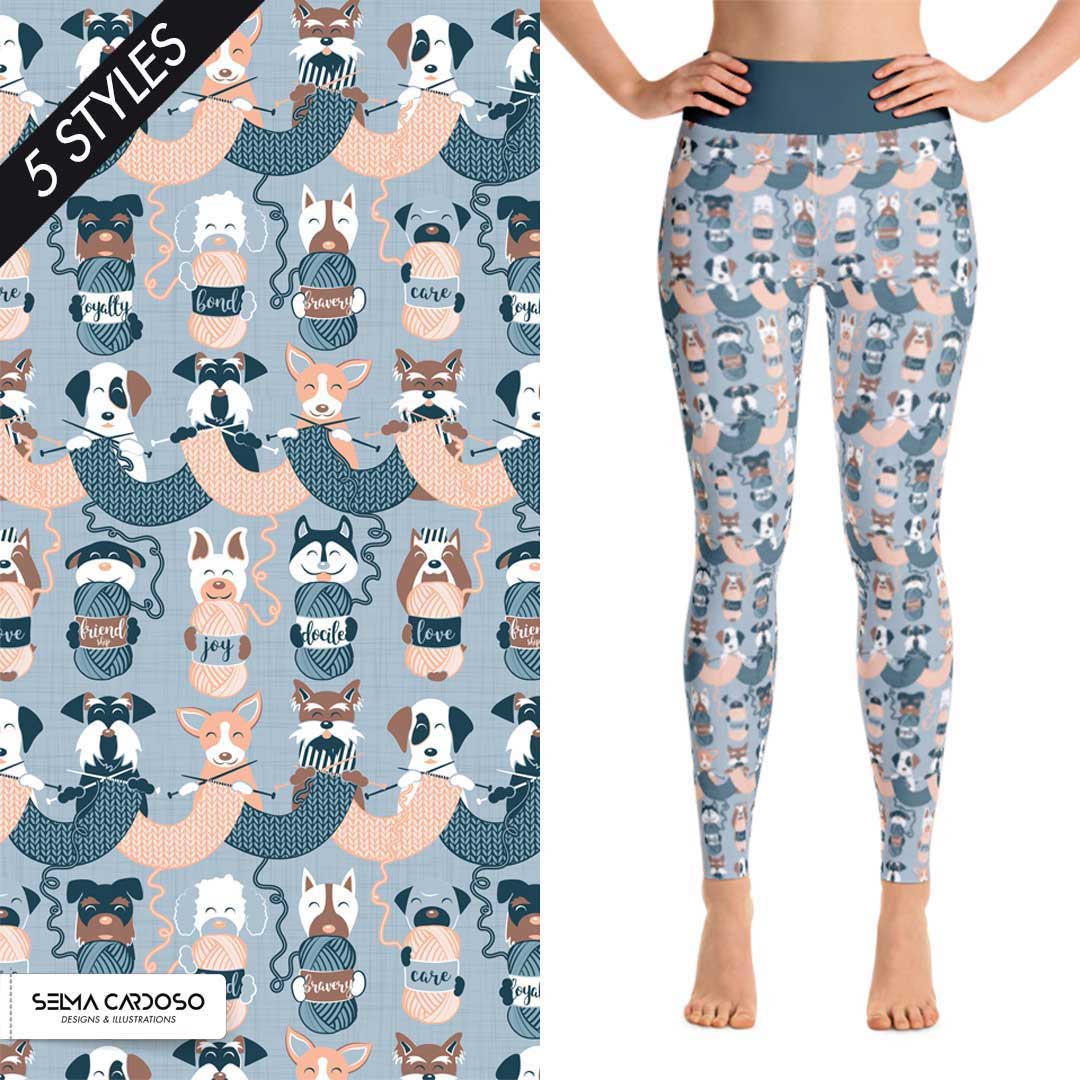 Can these GET any cuter? These leggings come in five lengths and feature the more adorable pattern. Perfect for cozy knitting days on the couch!