It's easier than you think to honor your pup on your wedding day! One fun, affordable, and meaningful way is to send your guests home with a goodie bag for their own dogs. Ensure that the party reaches pups at home with these dog treat wedding favors!
Disclosure: This post contains affiliate links, which means that I may earn a small commission if you make a purchase after clicking through. This does not affect your pricing at all!
Free Printable Tags for Dog Treat Wedding Favors
These favors bags are both inexpensive and easy to put together! All you need are a few supplies.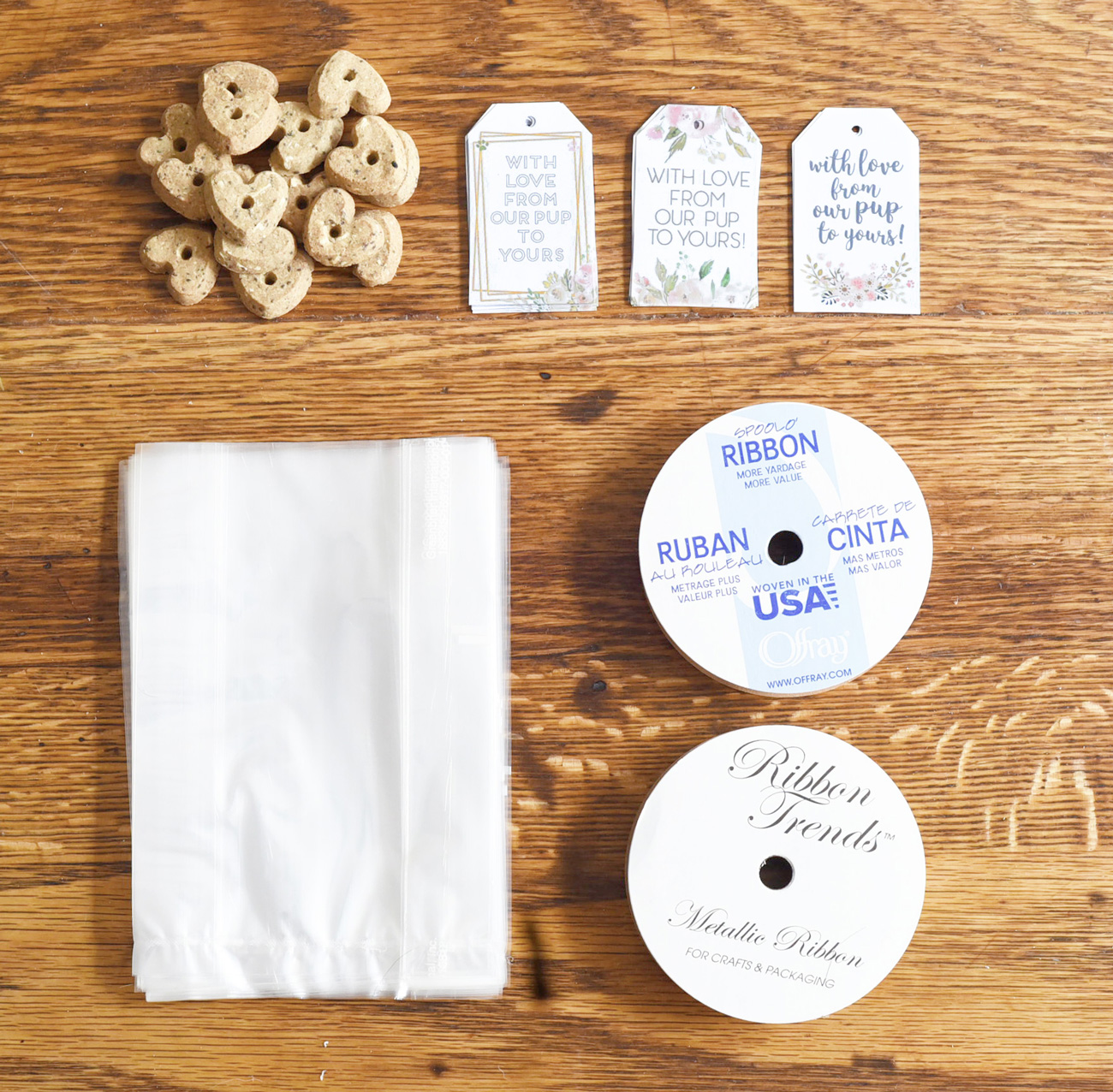 You Will Need:
• Dog Treats: Either make your own or buy some. The ones I used are from Einstein Pets and are heart-shaped! If you bake your own, choose a recipe that will last for a few weeks without molding or going bad.
• Favor Bags: I bought these from Dollar Tree! You can also find similar ones on Amazon.
• Ribbon: I bought these spools at my local craft store — they were on sale for fifty cents each. Check your favorite craft store or discount store. Feel free to choose any thin ribbon or string that works with your decor.
• White or Ivory Cardstock: I used white. Amazon has lots of options!
• A printer, scissors, and a 1/8″ hole punch (feel free to use a standard hole punch if your ribbon is wider).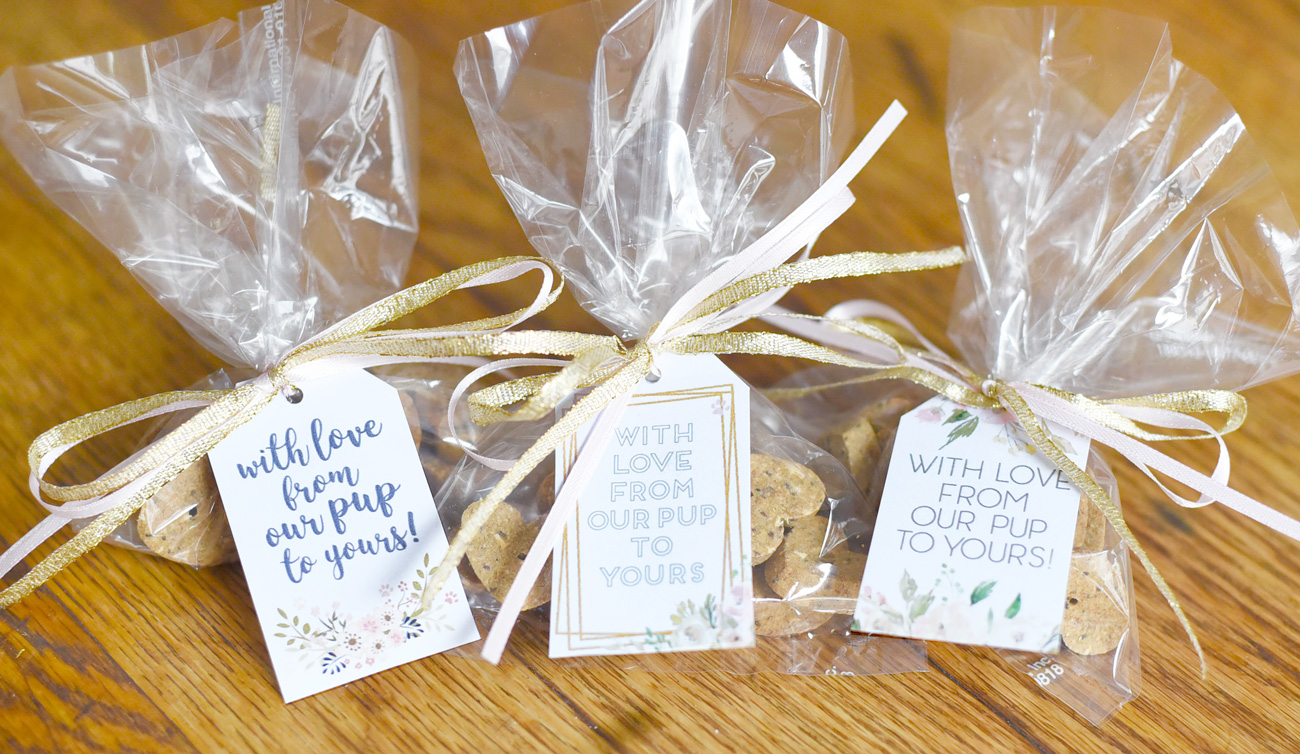 The project couldn't be easier! Simply choose one of the images below, print at 100% on card stock, cut out each tag, and tie it to a bag that is stuffed with dog treats. Easy as pie!
Style 1: Script Font with Paw Flowers
Click here to open this design!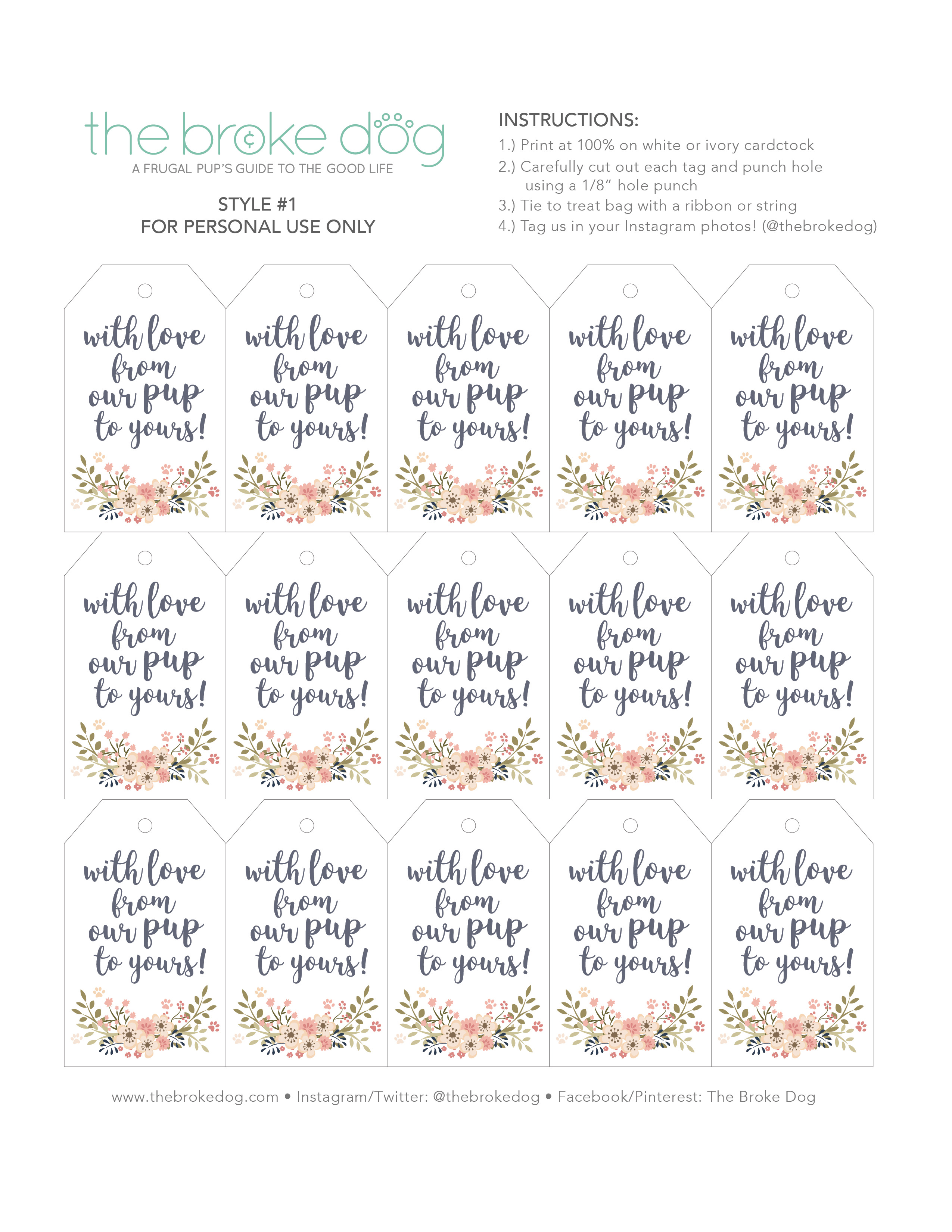 Style 2: Watercolor Florals
Click here to open this design!

Style 3: Gold Border with Paw Prints
Click here to open this design!
We Want To See Your Creations!
Which style would you use? Tag us on social media and share with us what you make!