Rochelle BaRoss + Henry
Blogger + Product Tester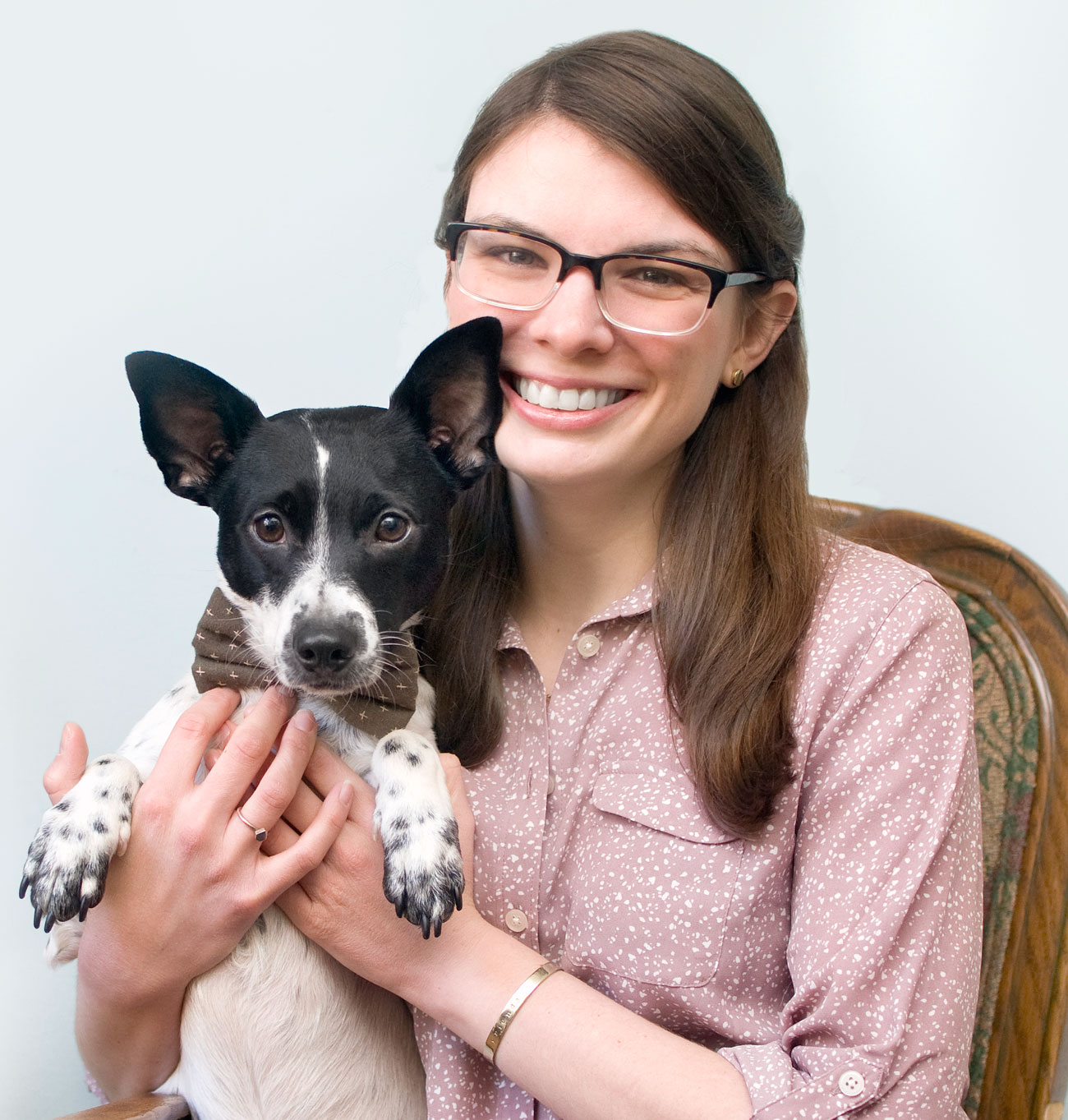 About the Broke Dog
As a designer, I love beautiful things and supporting small businesses — but also have to be careful with how much I spend. I adopted Henry while living in Brooklyn, New York, one of the most unaffordable cities in the country, so I've learned to be creative with my money while still spoiling my dog!
We now live in Providence, Rhode Island, but budget skills are helpful anywhere!
On The Broke Dog, you'll find:
• Product reviews to help you shop smartly.
• Spotlights on some of our favorite small businesses.
• Tips and tricks that we've picked up along the way.
• Giveaways and contests.
• Discounts on great products.
We're all on a budget, right? It doesn't mean you and your pup can't live fabulously!
The Contributors
Rochelle BaRoss is an Accessory Designer by day and an Obsessive Dog Mom by night.
Henry BaRoss is a four-year-old, 22-pound terrier mix. Born in Arkansas, he made his way to Sean Casey Animal Rescue, where Rochelle fell in love with him on Valentine's Day 2015. His favorite activities include barking at noises in the hall, getting his toys stuck under the bed, and destuffing peanut butter filled Kongs. You can find him on Instagram as @henry_the_nugget.
Also check us out on Instagram @thebrokedog, on Twitter @thebrokedog, on Facebook at www.facebook.com/thebrokedog and on Pinterest at www.pinterest.com/thebrokedog!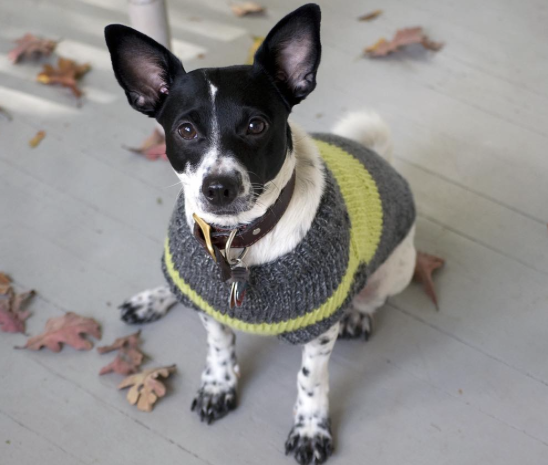 Henry's Story
As a dog-smitten child and young adult who grew up with two rescues, I yearned for the day I could have a rescue pup to call my own. College roommates even reported that I would groggily tell them "Let's get a puppy!" in my sleep. I had been fascinated with wiggly, adorable dachshunds since reading a book called Pumpkin, Ginger, and Spice in third grade and knew exactly what type of dog I would eventually adopt.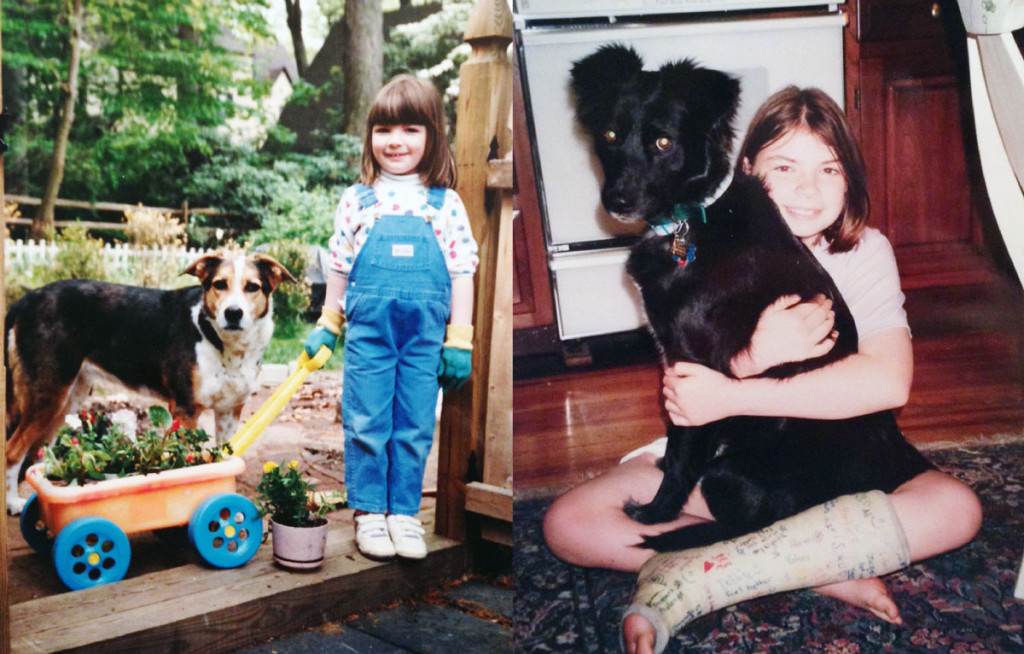 Once I graduated, I was determined to find my pup as soon as possible. The problem? I was living in New York City on an intro-level designer's salary. My first apartment had two bedrooms, six human tenants, a rescue pibble named Hudson, and a cat named Mo. There was zero room in my apartment or budget for a dog. My next apartment sublet, another room in a two-bedroom, only had one other human tenant but was also already home to a sweet rescued schnauzer named Edie. I knew I would have to work my butt off to eventually afford my own apartment in an overpriced city so that I could finally rescue my dachshund.
Eventually, after years of hard work, a few promotions, and hours combing rental websites, I miraculously found a perfect, affordable studio apartment in my ideal neighborhood.  After moving in and unpacking for a few weeks, I knew it was time. Thanks to a tip from my boyfriend, I learned that Sean Casey Animal Rescue, the rescue I often walked dogs for, had FIVE dachshunds available for adoption that weekend. It was fate!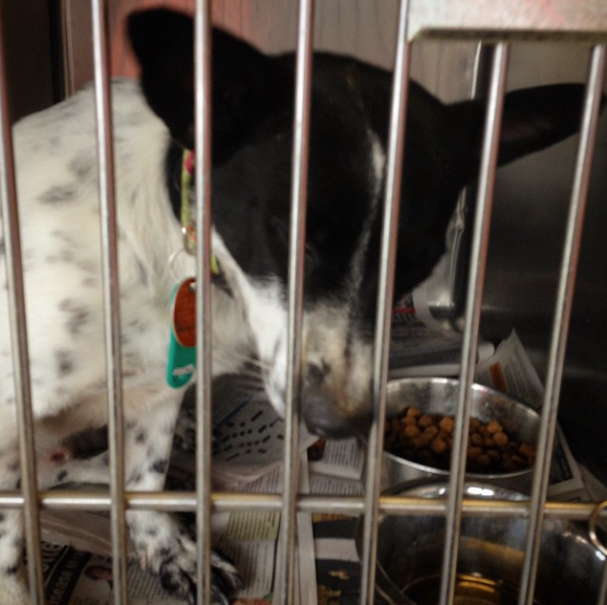 I arrived early Saturday morning (Valentine's Day!) The staff was still cleaning the back room where most of the dogs were held. While waiting, I peeked into the front room where a few smaller dogs barked in their cages. In the top left cage, I spied a small, quiet black and white face with big ears framing the sweetest, most soulful set of dog eyes I had ever seen. That's when I knew I wouldn't be going home with a dachshund.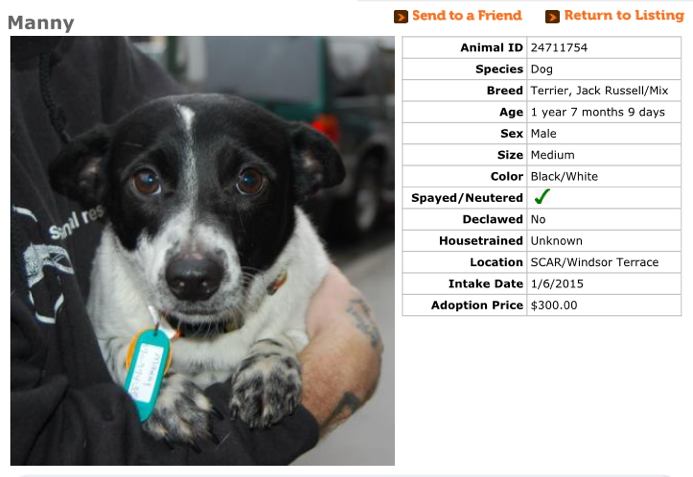 I took the dog, then known as Manny, for a walk and learned that he was sweet, friendly, responsive, and eager to please or jump in your lap. He was also limping. The rescue staff informed me that he recently arrived from Arkansas, where he had once broken his leg. At some point, the leg had been healed with pins, but those pins had migrated to his knee and lodged there for an unknown amount of time. The pins were removed in Brooklyn, but his leg muscles had atrophied and would need rehabilitation. The hair on the leg hadn't even grown back yet from the surgery. On top of that, he had heartworm. Did any of this stop me from adopting him? Of course not!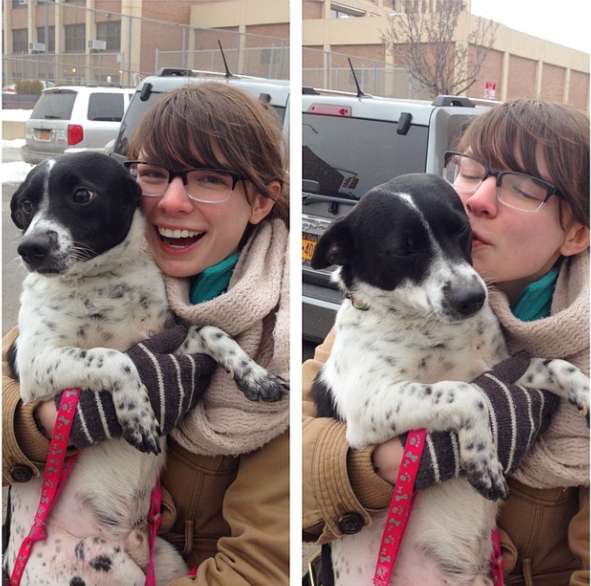 After adopting Manny and renaming him Henry, I did some sleuthing and learned that he had come from ALFA – A Love For Animals, a rescue in Arkansas. I contacted them for more information about Henry's past life. They didn't know too much, but they did know that he was found by animal control in his small town, already neutered, limping and wearing a collar. No one came to claim him, and ALFA pulled him from the shelter just as he was about to be euthanized.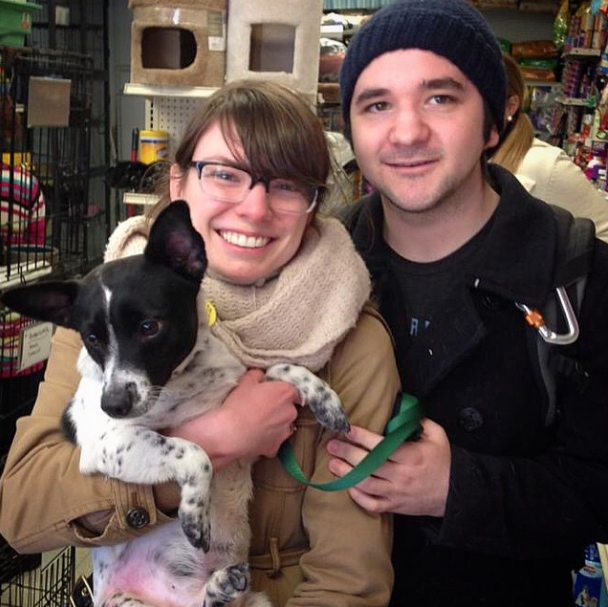 Henry successfully completed several months of heartworm treatment and is doing great! His leg is also completely healed and pain-free, but doesn't have a full range of movement. As long as he isn't in pain, I'm happy!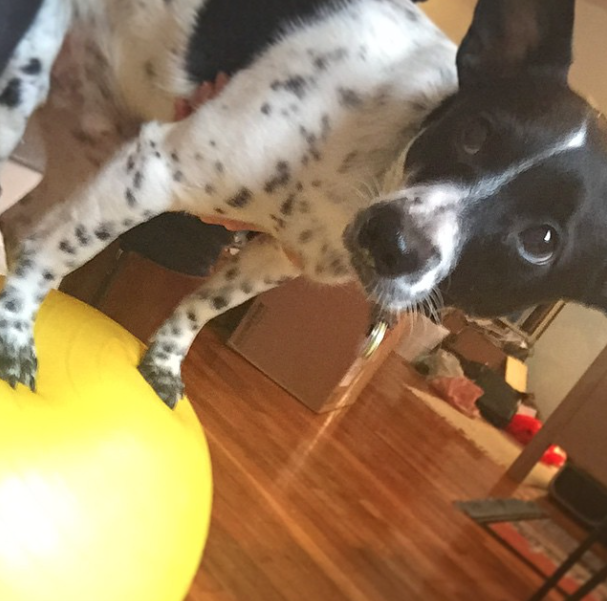 I am so thankful that two rescues took a chance on Henry and saved him despite his injury and heartworm. I can't imagine life without his snuggles and am thrilled with how smart, friendly, and sweet he is. He's also the perfect portable size for a city dweller (only about 22 pounds) and accompanies me on commuter rail to my parents', grandparents', friends', and boyfriend's parents' houses. Of course, he is totally spoiled and has a larger sweater collection than I do (all hand-knitted by me, of course). I couldn't have asked for a better canine buddy or Valentine's Day gift!
(Plus, there's another happy ending: my boyfriend's cousin adopted one of the dachshunds!)