I recently returned from this year's BlogPaws conference in Kansas City, Missouri. Have you ever been curious about what happens at this event? Here is a list of what I'm calling "The Four S's" of attending the BlogPaws conference: Sponsors, Sessions, Swag, and Socialization.
Disclosure: This post and my trip to BlogPaws was sponsored by five brands mentioned at the end of this post. This post alaso contains affiliate links, which means that I make a small commission if you make a purchase OR REQUEST A QUOTE after clicking on the link at no additional cost to you.
Attending the BlogPaws Conference
1.) Sponsors
The BlogPaws exhibit hall is jam-packed with sponsors eager to introduce influencers to their newest products! It's a really excellent opportunity to make connections or meet the brand reps you've been emailing for months.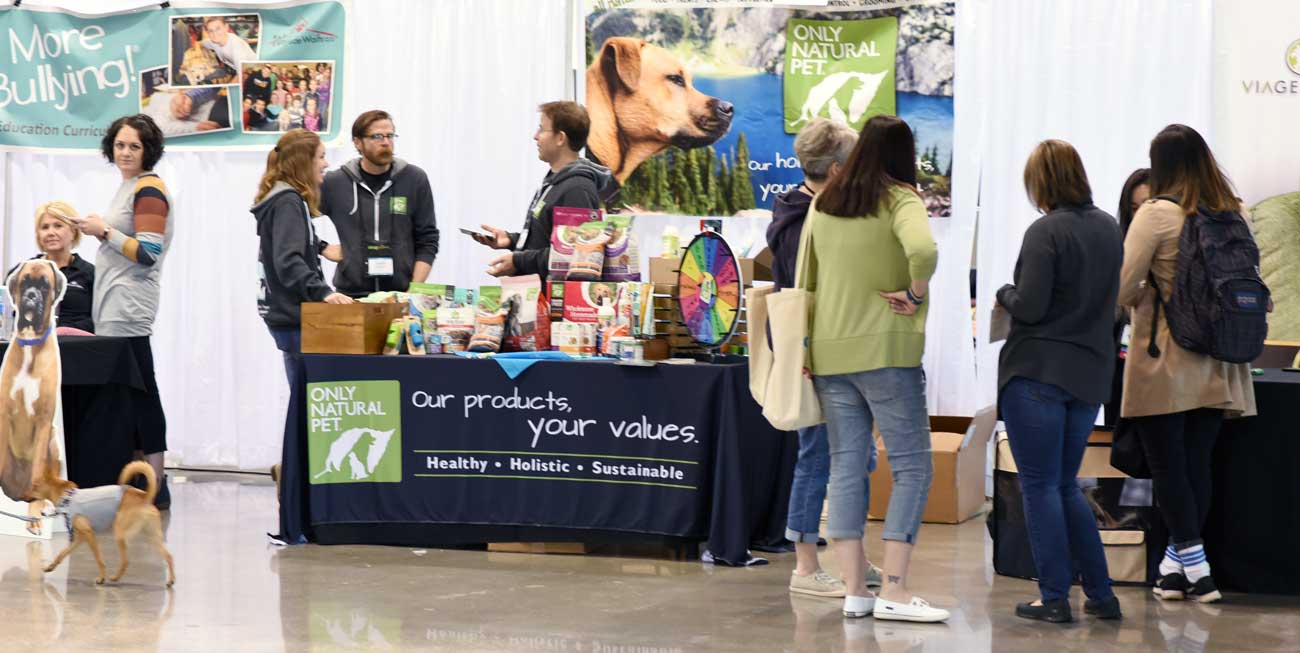 A few new-to-me brands that stood out to me this year:
Halo Pet Food's Jingle
I had heard about Halo in the past — but I didn't know they had such a catchy jingle! If you want to meet their mascot Poopsie, watch the video at this link.
Gentle Friends Pet
Gentle Friends Pet is woman-owned, uses pure, organic ingredients, and omits harsh chemicals, parabens, or synthetic fragrances. They also had a "giving tree" at their booth and encouraged attendees to hang the name of their favorite rescue on its branches to help the company pick organizations to receive donations.
Whisk and Wag
Homemade dog treat mixes? That's just adorable!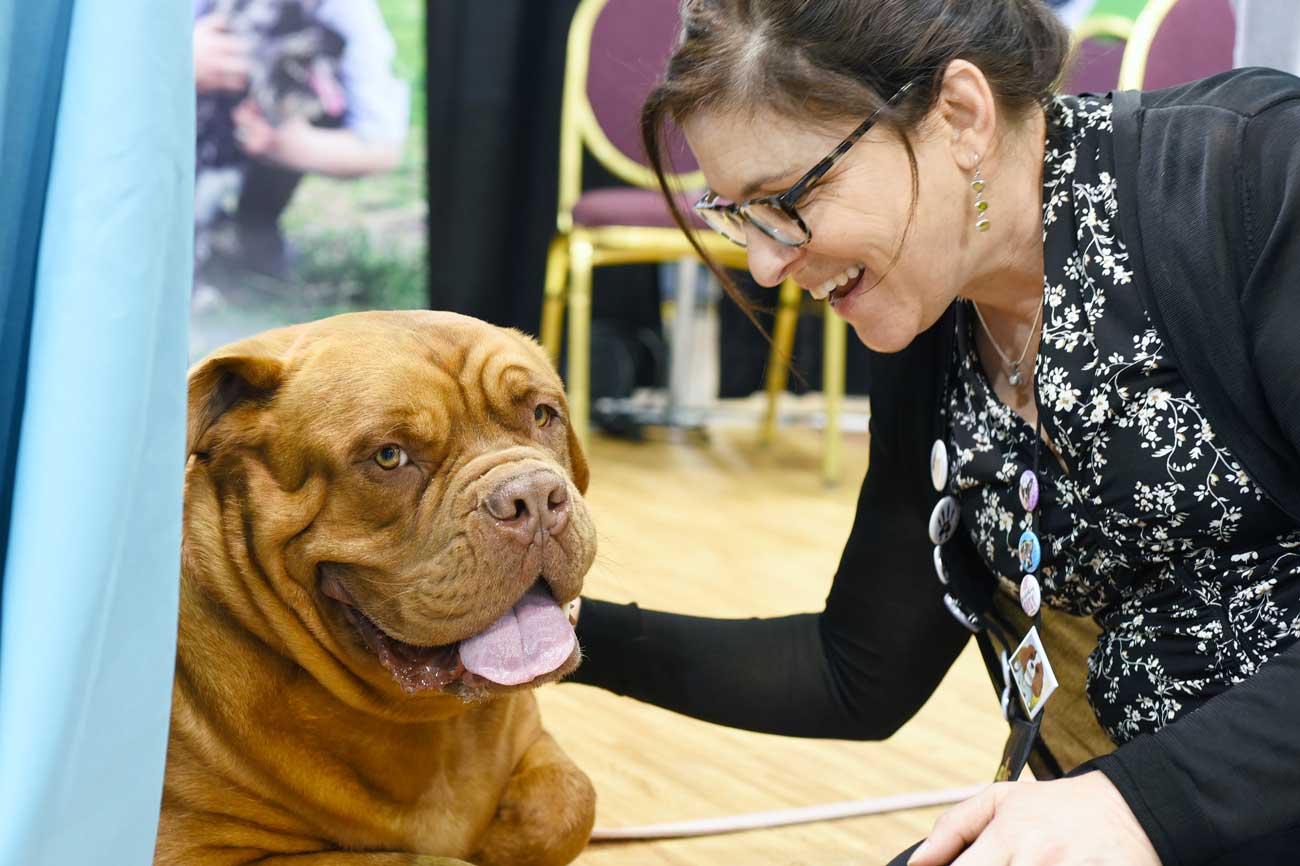 2.) Sessions
I attended three different sessions this year and extracted really excellent information from each one.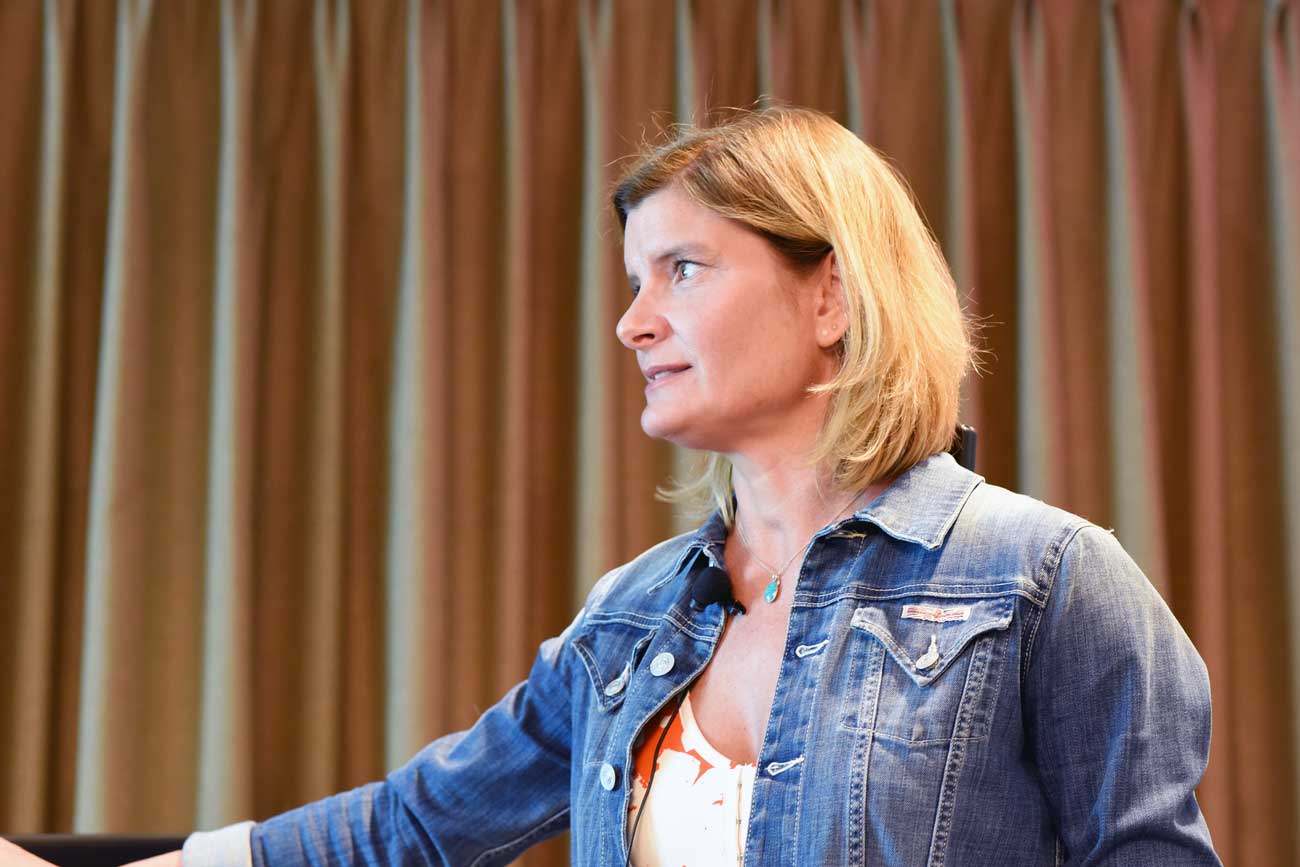 In this session, I learned that a dollar a day can make a huge difference! Elizabeth grew her Facebook following to over 40,o00 people using quality content and very inexpensive ads. She taught us how to create page ads and the ins and outs of creating specific audiences to target. I implemented her techniques a few days after arriving home, and have already grown my Facebook following over 15% with only a few dollars.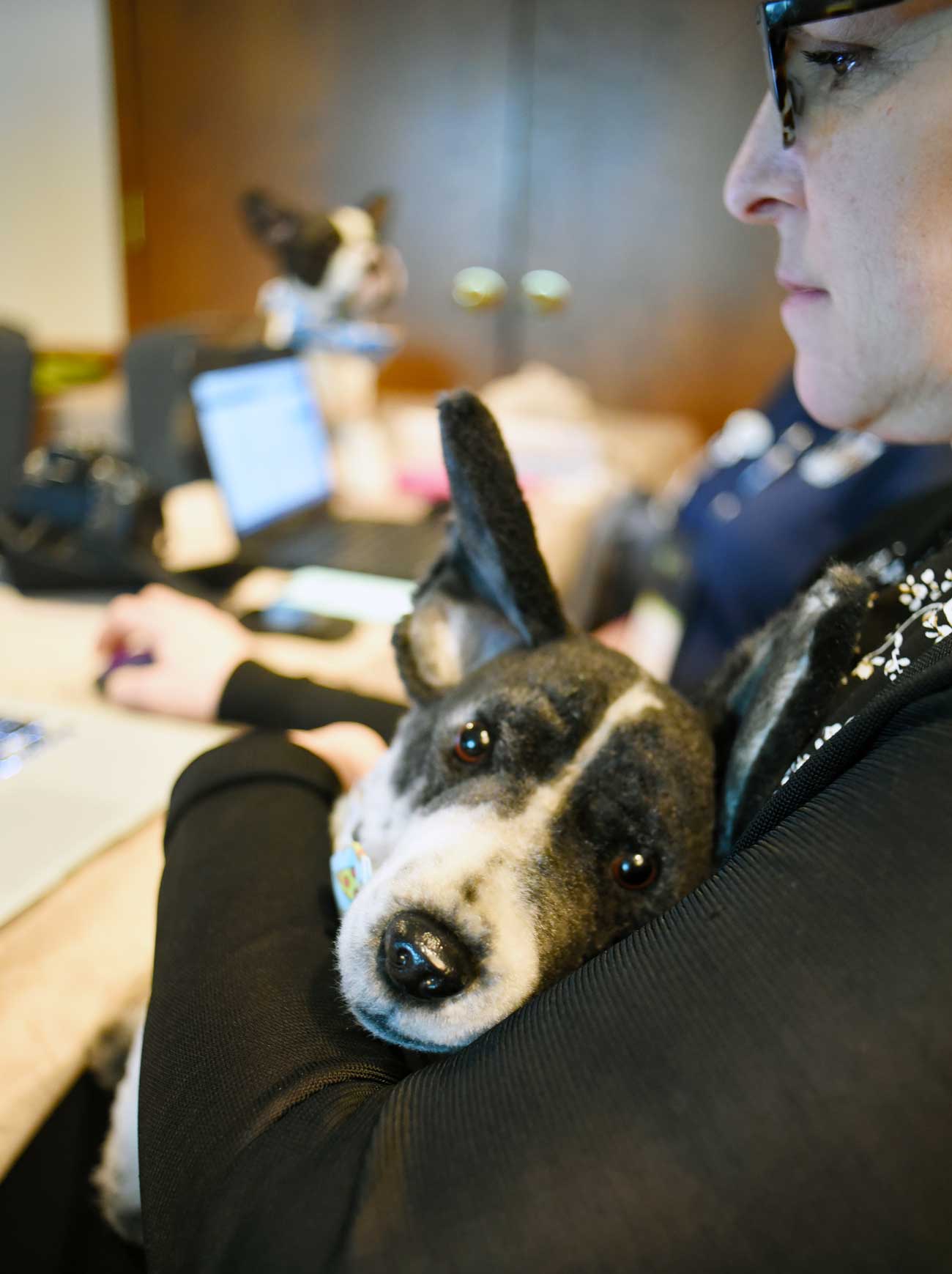 I LOVE Instagram stories and actually use them a lot. Instagram is my favorite social media platform, and it offers a quick and easy way to help your followers get to know you better and see behind the scenes. This panel was aimed more towards influencers who were new to this tool, so I did not get as much out of it as some of my fellow attendees did. I did love being able to help others around me troubleshoot and I learned more about Highlights, a new feature that allows you to hand select stories to display in your profile.
SEO with Jill Caren of 2 Dog Media
Jill Caren's SEO sessions always stress me out and make me feel like I have so much to do! I always feel inspired to really amp up my SEO game and to improve my writing game overall.
3.) Swag
What's BlogPaws without swag? The year was no different – especially now that Chewy owns the company! I didn't get to take my yearly "Swag Spread On the Hotel Bed" photo but I can assure you that Henry will be quite spoiled for months to come (not that he isn't spoiled normally!)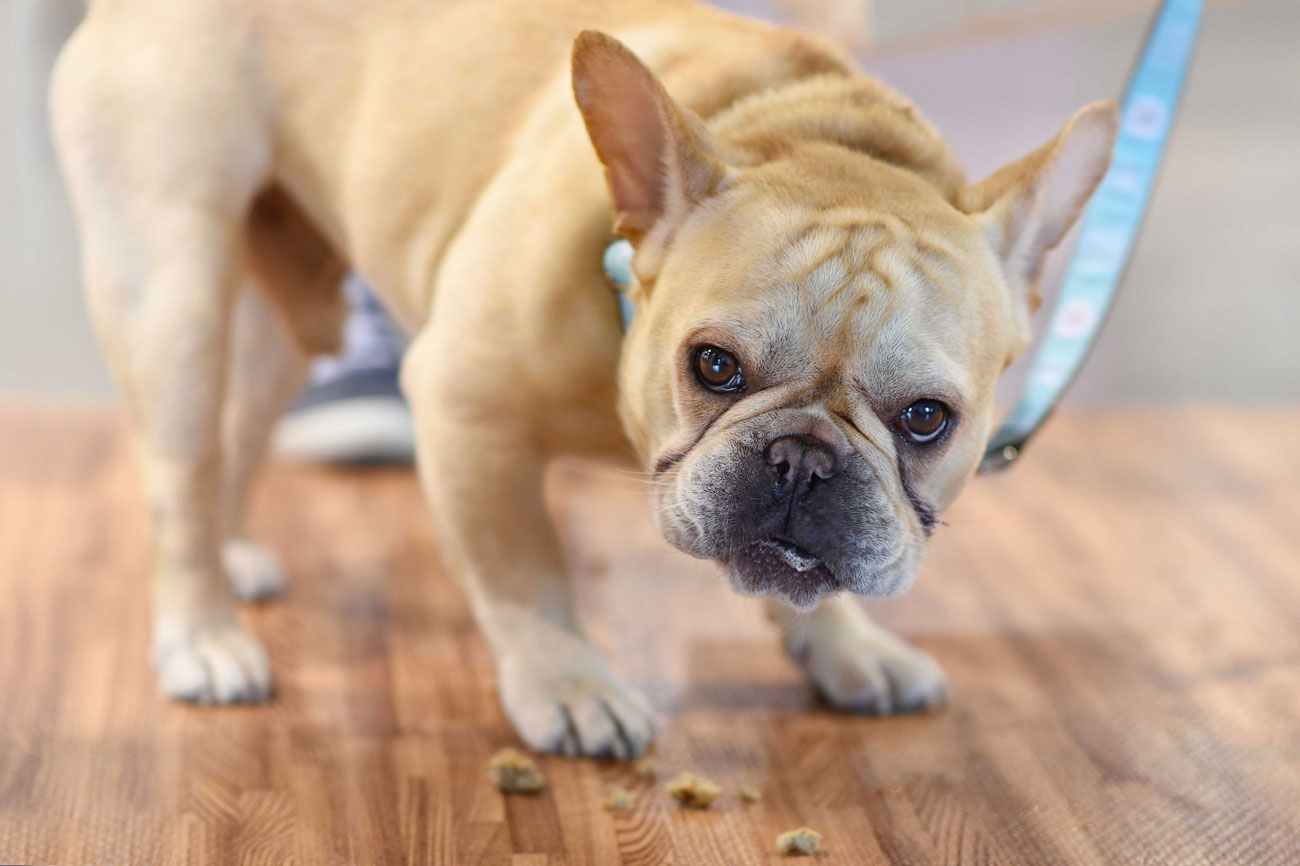 For the third year in a row, my carry-on bag filled with the bulk of my swag required an extra security check at the airport! I was also quite proud of myself since I managed to keep my checked bag under the weight limit by a mere pound.
Some highlights include:
Fabric pee pads from Lenny Pads. Henry does not use wee pads — he arrived housebroken and, in true Henry fashion, tends to be pretty neurotic about keeping to that rule except in case of high excitement. My friend, on the other hand, has a Wheaten Terrier puppy that likes to shred and eat his pee pads. Not only will these pads save her money, they will be much harder to shred and therefore safer for Theo!
Comfort Zone calming dog vest. Similar to the more well-known ThunderShirt, the comfort shirt featured a broader chest piece for a more swaddled effect as well as reflective piping. We've had some luck with Henry's thunder shirt, and I'm really eager to see if this design will help even more.
Caru Stew. We, admittedly, already have a Caru stash in our closet, but I'm thrilled to add more! Henry is also going to be able to try some flavors he hasn't tried. I picked up some of their kitty food for my fiancé's sister's cats, too!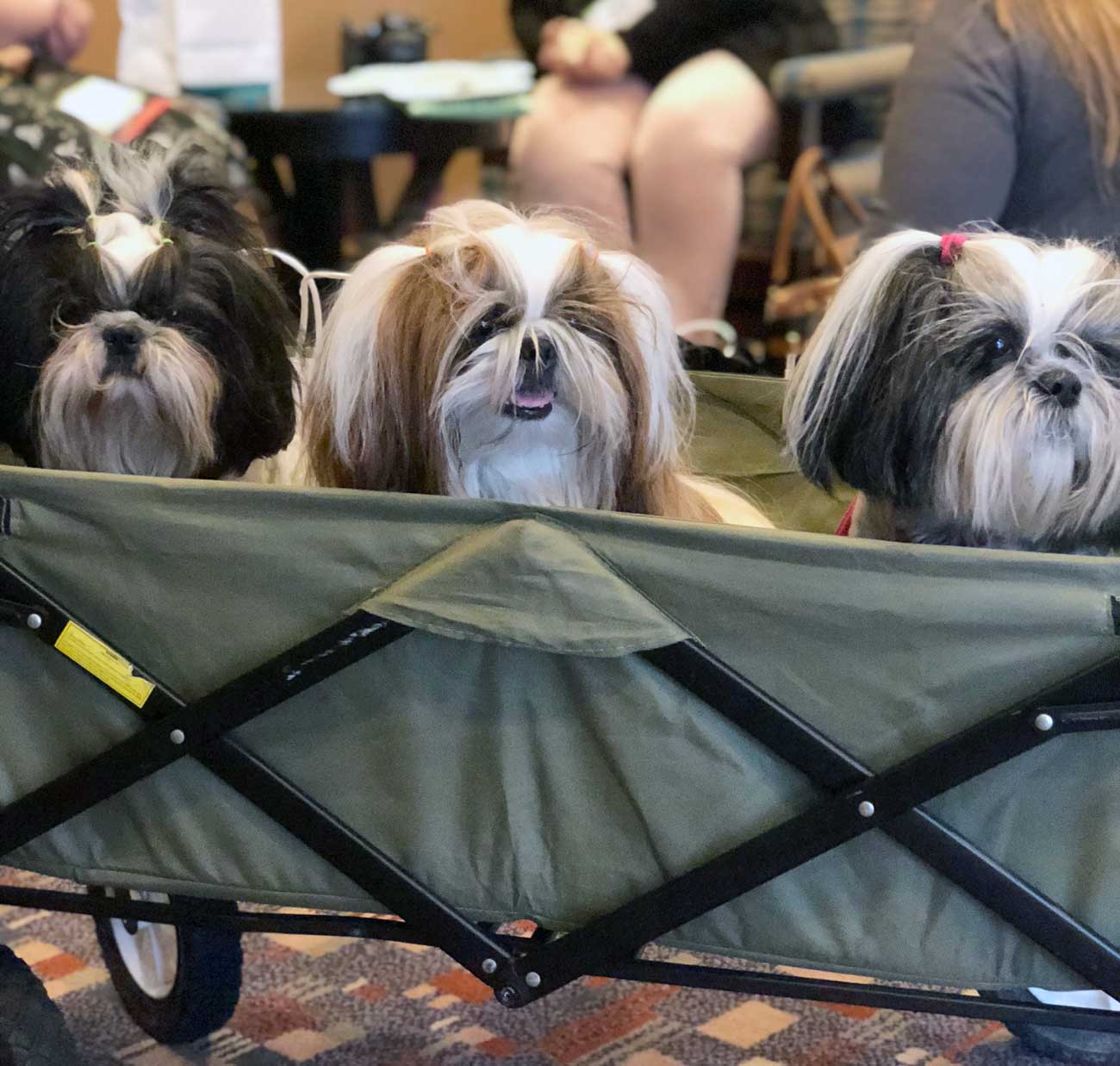 4.) Socializing
The work "socializing" feels far too trite a word to use here- but it's the only "s" word that kind of works.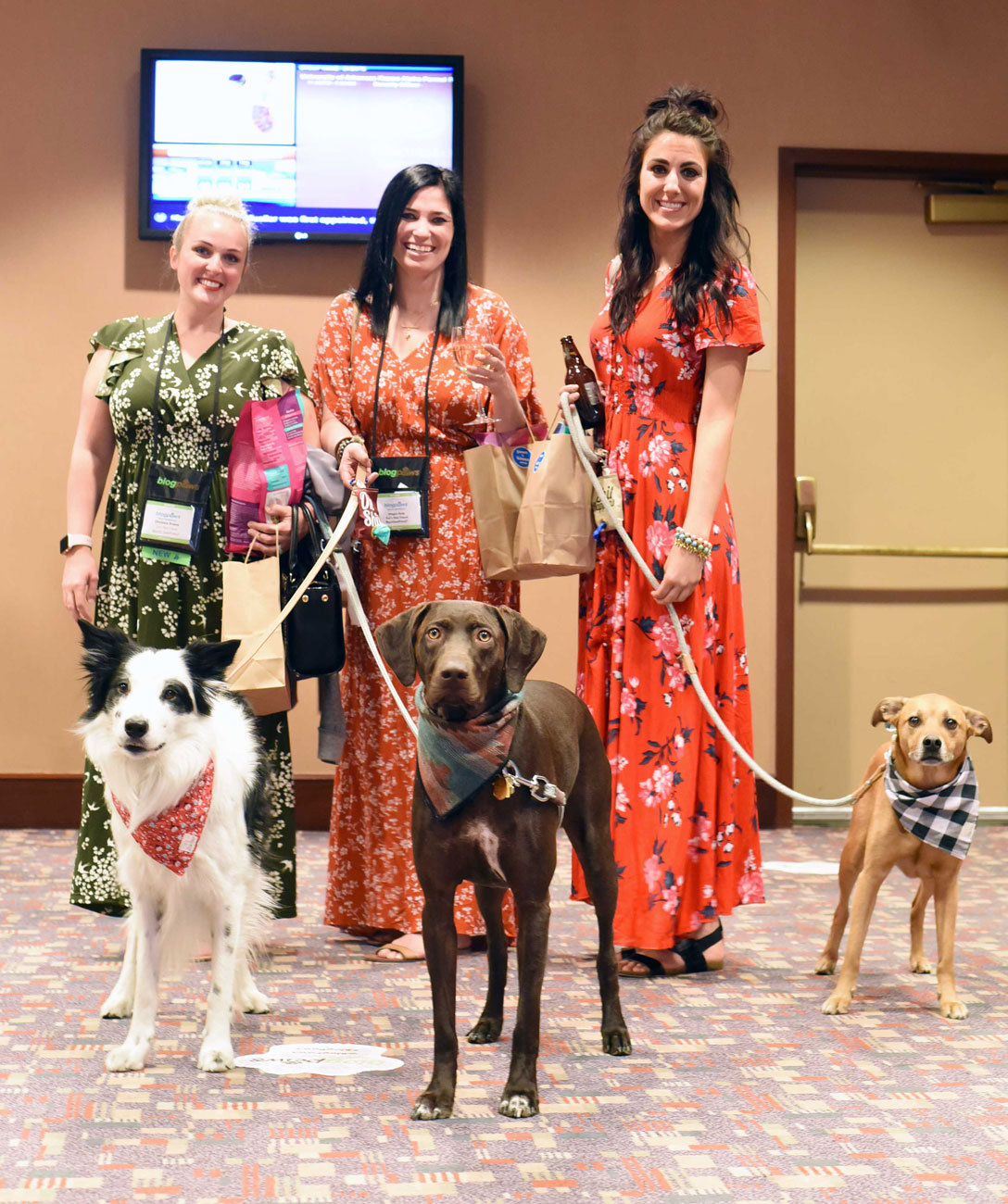 The folks I've met through BlogPaws are some of the most talented, dedicated, passionate, hilarious, and caring folks I've ever met. Three years ago, I had no idea that I could ever find a "tribe" that not only accepted but embraced me for my crazy dog-loving quirks.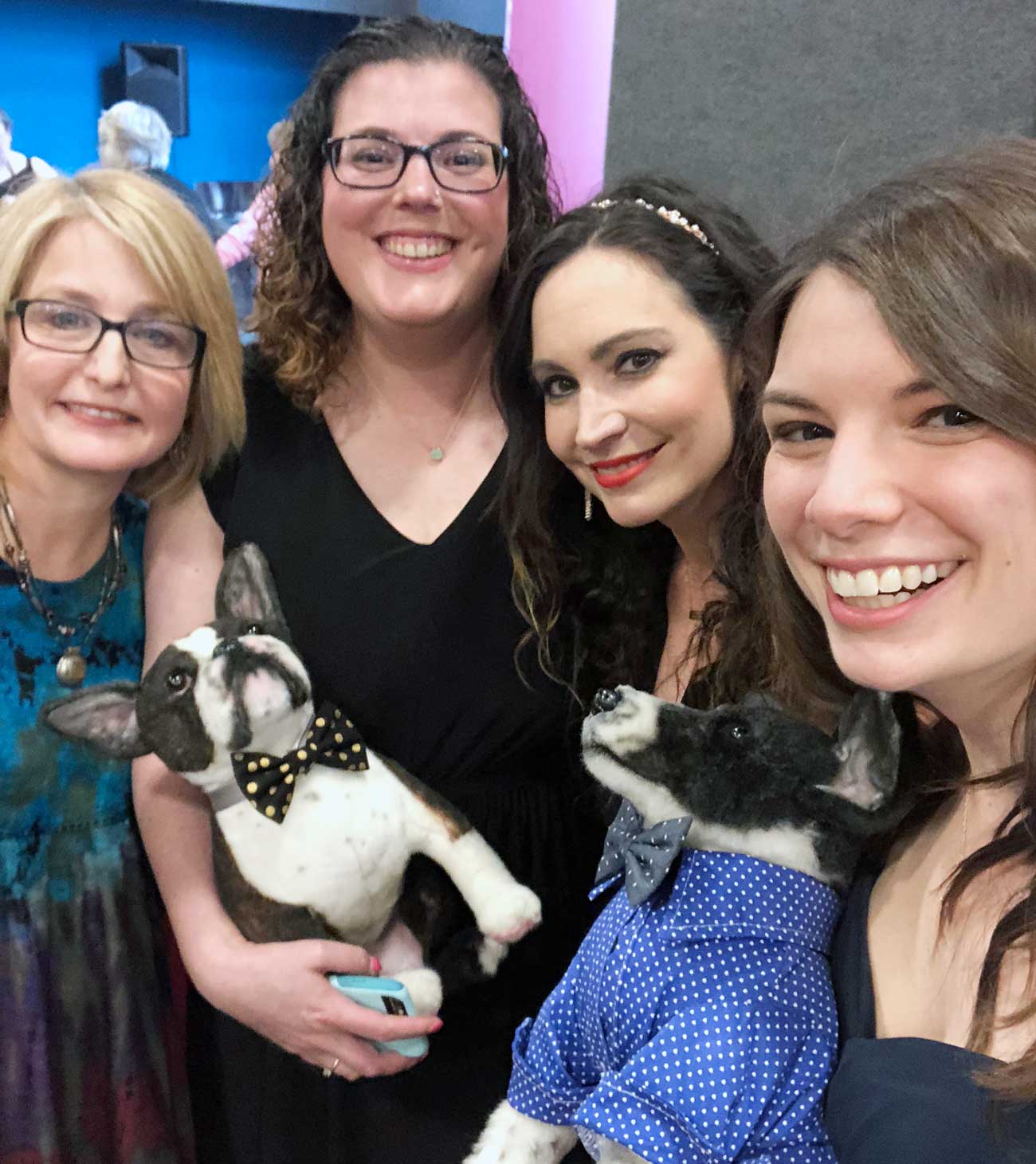 These people are "my people," and this conference is one of the only places that I feel 100% at home no matter what city it's in. We've inspired and challenged each other, cheered for each other, and even cried with each other — sometimes all at once! It's easy to meet someone on the first day and feel like old friends on the last. Attending the BlogPaws conference is like summer camp, Disneyland for pet parents, and a family reunion all in one. The first few days home afterward are always rough, and Post BlogPaws Blues is almost a diagnosable ailment.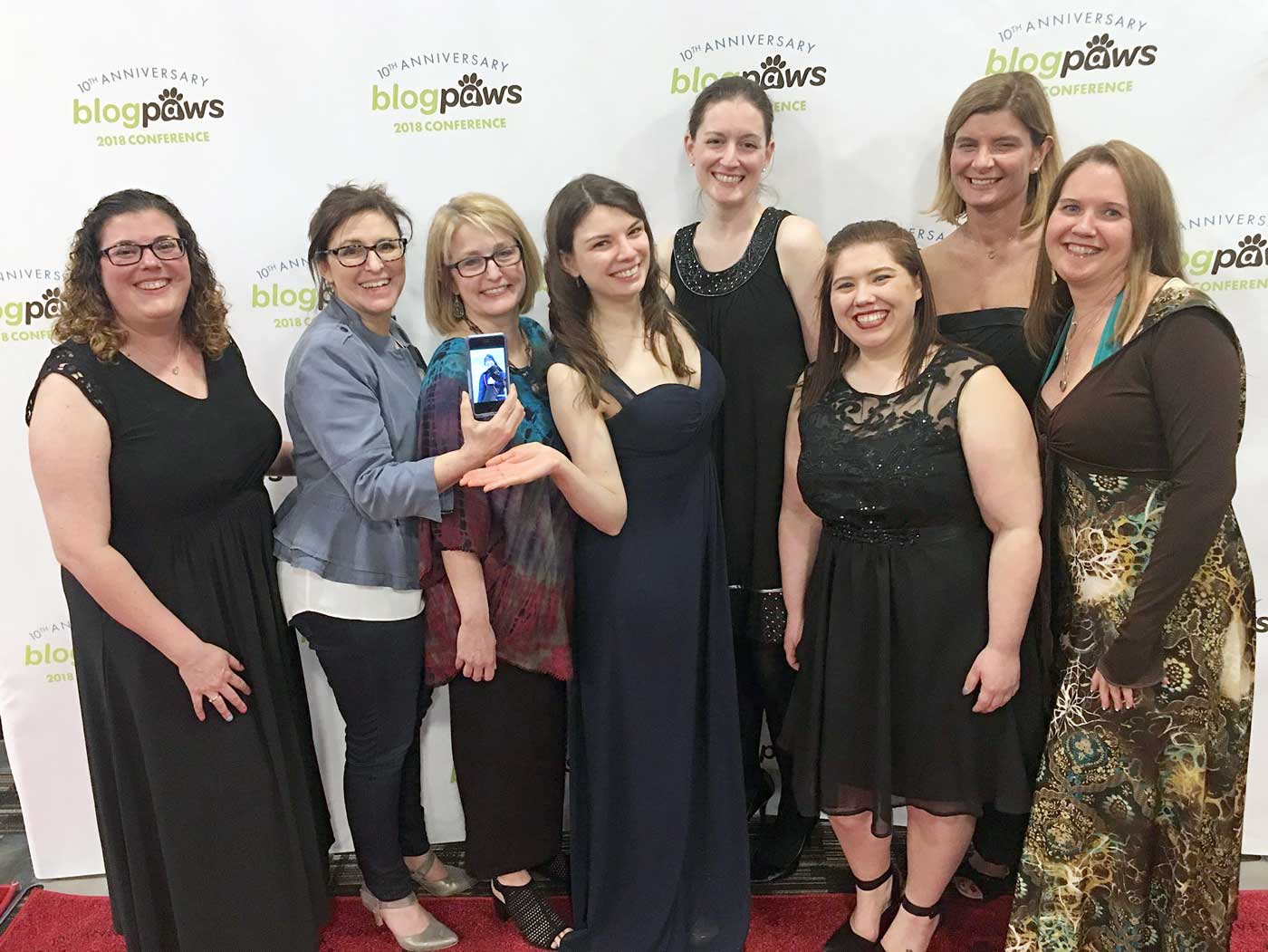 What else can I say? I'm just so, so incredibly grateful to have found such an amazing community of people who simply get it.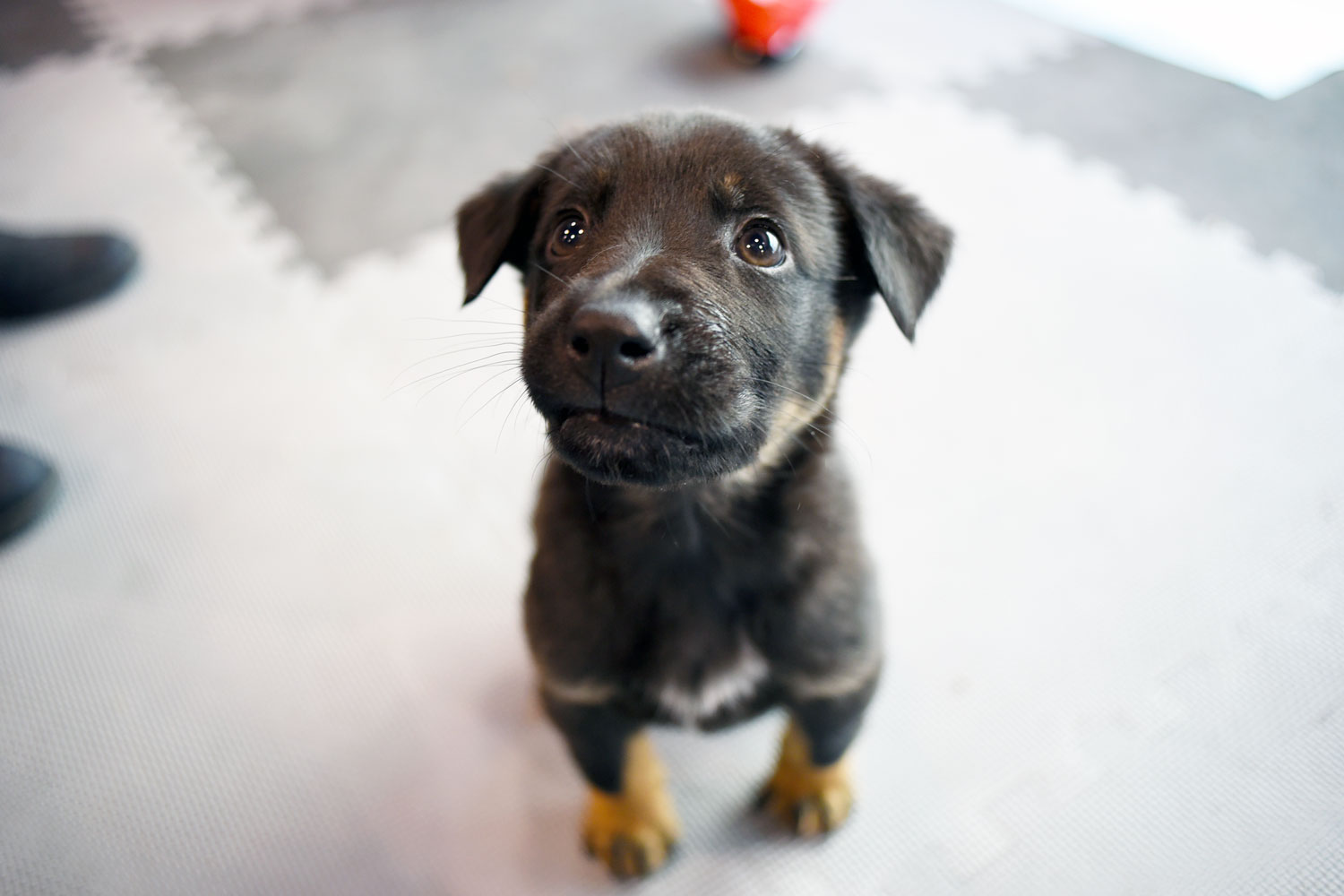 A BIG THANK YOU TO MY SPONSORs!
Of course, my trip to BlogPaws wouldn't have been possible without my five wonderful sponsors:
We love Figo Pet Insurance! Click here to learn more about this sponsorship. 
The Dapper Dog Box is a top-quality subscription box for your dog! We've done several unboxings and posts about this great company, and you can click here to see them.
Wellness CORE was a BlogPaws Conference sponsor in addition to my personal sponsor! You can learn more about their RawRev line in our post from last year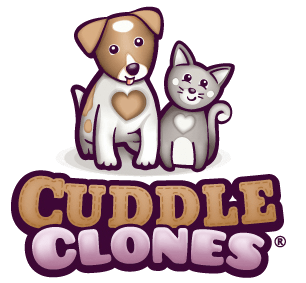 Cuddle Clones makes adorable plus, slippers, jewelry and more that looks exactly like your pet! Save 10% on your order with code THEBROKEDOG.
Gemma Rose Project makes poop bags that benefit rescues! We've written a few posts about these high-quality, eco-conscious bags and you can click here to learn more!