Disclosure: This post is sponsored by Snapfish and we have been compensated by them to spread the word about their products. We only share what we really love, though!
In this digital age, I always have a hard time finding ways to print and display my photos. Maybe you can relate! It's great to have them available anywhere on your phone or computer, but it's nice to actually have something tangible to hold in your hands.
I took several photos of Henry this summer that I loved so much that I didn't want to just leave them hidden on my hard drive — but I also didn't want to fill the very few frames we own with them since we're about to have our engagement photos taken.  What's a gal to do?
Enter Snapfish: the online site you know for photo prints and books also offers incredible personalized gifts! I was able to turn my Henry photos into adorable, affordable, and functional items that I can use every day.
Personalized Photo Gifts for Pet Parents from Snapfish
Decisions, Decisions
First, I needed to decide which items I wanted to customize. Snapfish offers plenty of personalized photo gifts for pet parents to choose from — almost too many options for my indecisive self! After much debate, I finally settled on the following:
Keychain
I love a good keychain. Do you lose your keys like I do? We have a special hook in our kitchen for my keys — only mine, not my fiancé's — because I tend to misplace them.
My theory is that I will never want to let this adorable keychain out of my sight, so it'll be impossible to lose the keys!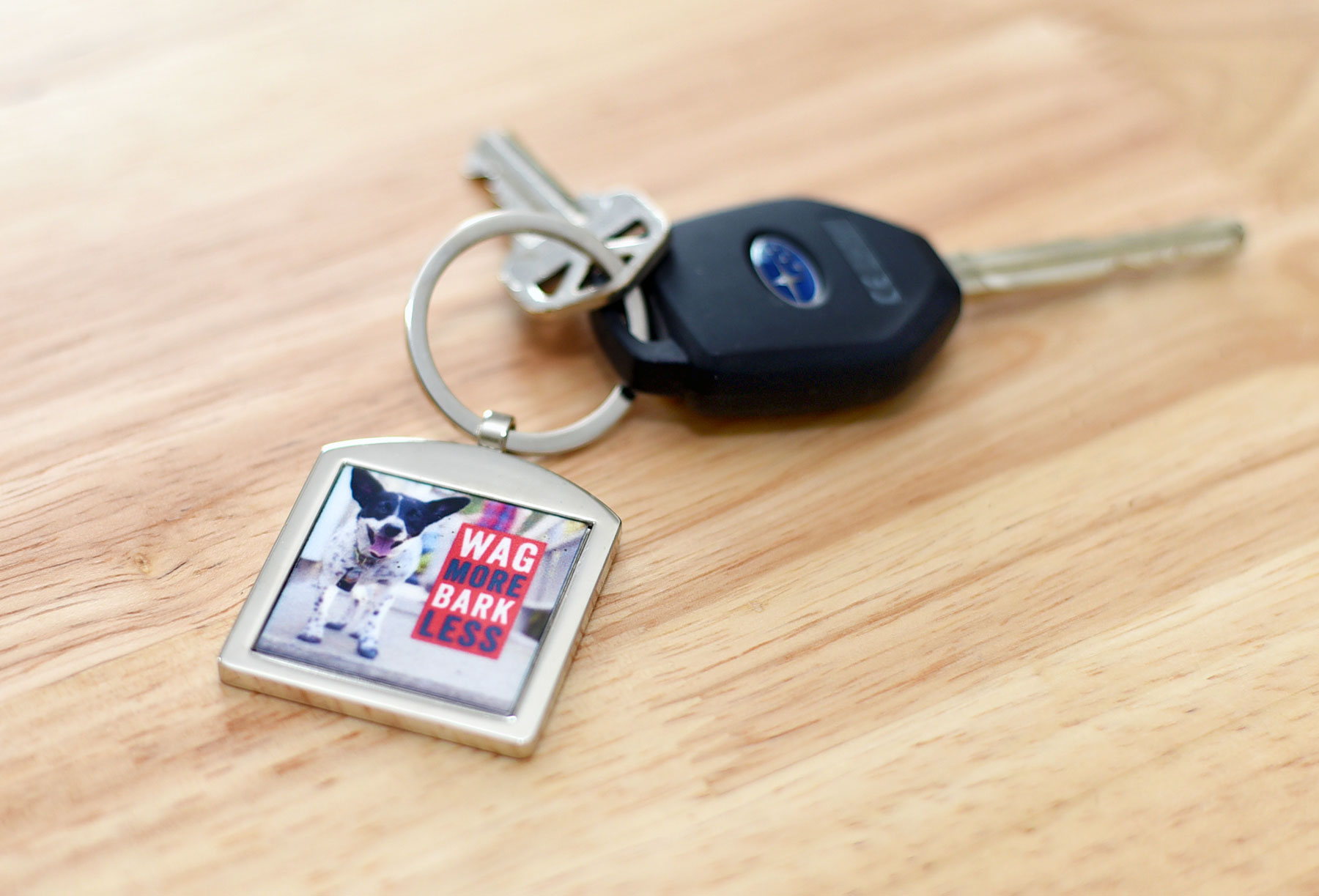 Magnets
We have three weddings to attend this September. Yes, you read that right: THREE. All of those weddings mean a lot of invitations to stick on the fridge. Our magnet selection is sorely lacking, so I figured that a magnet with Henry's face on it will be the perfect solution to our problem! 
Ornament
I am a sentimental individual and love items that make the holidays more personal. How can I go wrong with a Henry ornament? During the rest of the year, I can display it next to our framed engagement photos. He brings me joy year-round, after all!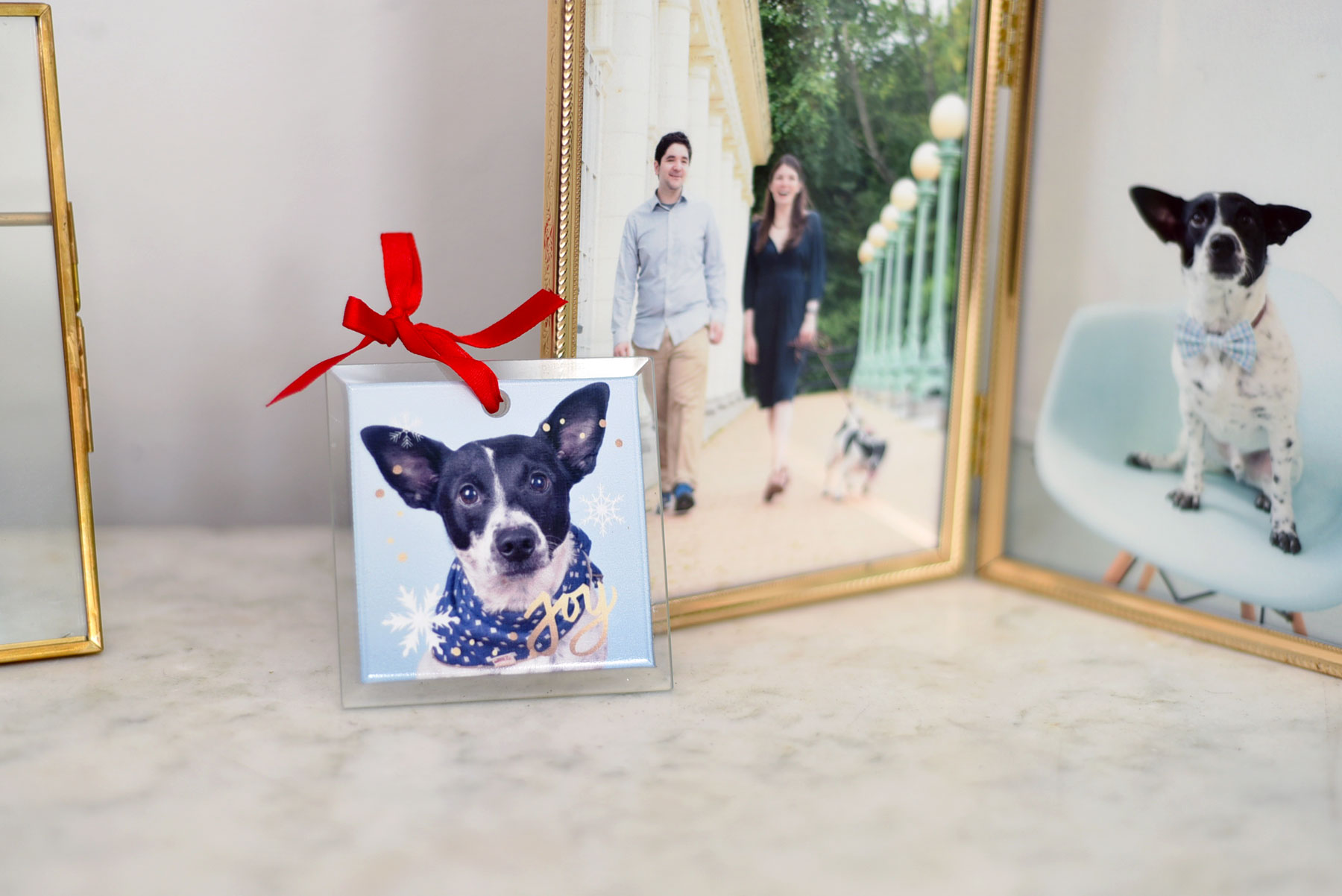 Beach Towel
My parents just bought a boat. Mere days later, I bought Henry a captain's hat to wear on said boat. In case my parents' neighbors don't think I'm crazy enough, I decided that I need a beach towel with Henry's face on it.
As a result, I now own the greatest beach towel in the history of the world. I might just use it every day!
Customizing Your Gifts
Designing the products was actually pretty easy. Snapfish's built-in editor allows you to add photos uploaded from your device, Facebook, Instagram, Google Photos, or a Snapfish album. You can choose from different single- or multi-photo photo layouts and pre-designed templates.
I decided to keep my layouts pretty straightforward, but I did want to add some fun embellishments. Snapfish let me know about their library of pet-related embellishments — speech bubbles, bones, sassy sayings, frames, and more. Some of them are just too cute! I went with "Who Rescued Who?" for my Henry magnet and "Wag More, Bark Less" (one of my favorite mantras) for the keychain.
You can also add text — I had a little fun designing a magnet for my sister featuring Abby, her "Puggle Princess." Is a Puggle Princess complete without a crown? Of course not! I even added a purple text box to match her collar.
The Finished Products
Everything turned out great! I was especially impressed with the printing quality on the magnets and beach towel. Speaking of the beach towel — it is soft.  I've never touched a softer towel in my life! It's also nice and big, so there will be plenty of room for Henry and me to stretch out when we sunbathe on my parents' boat.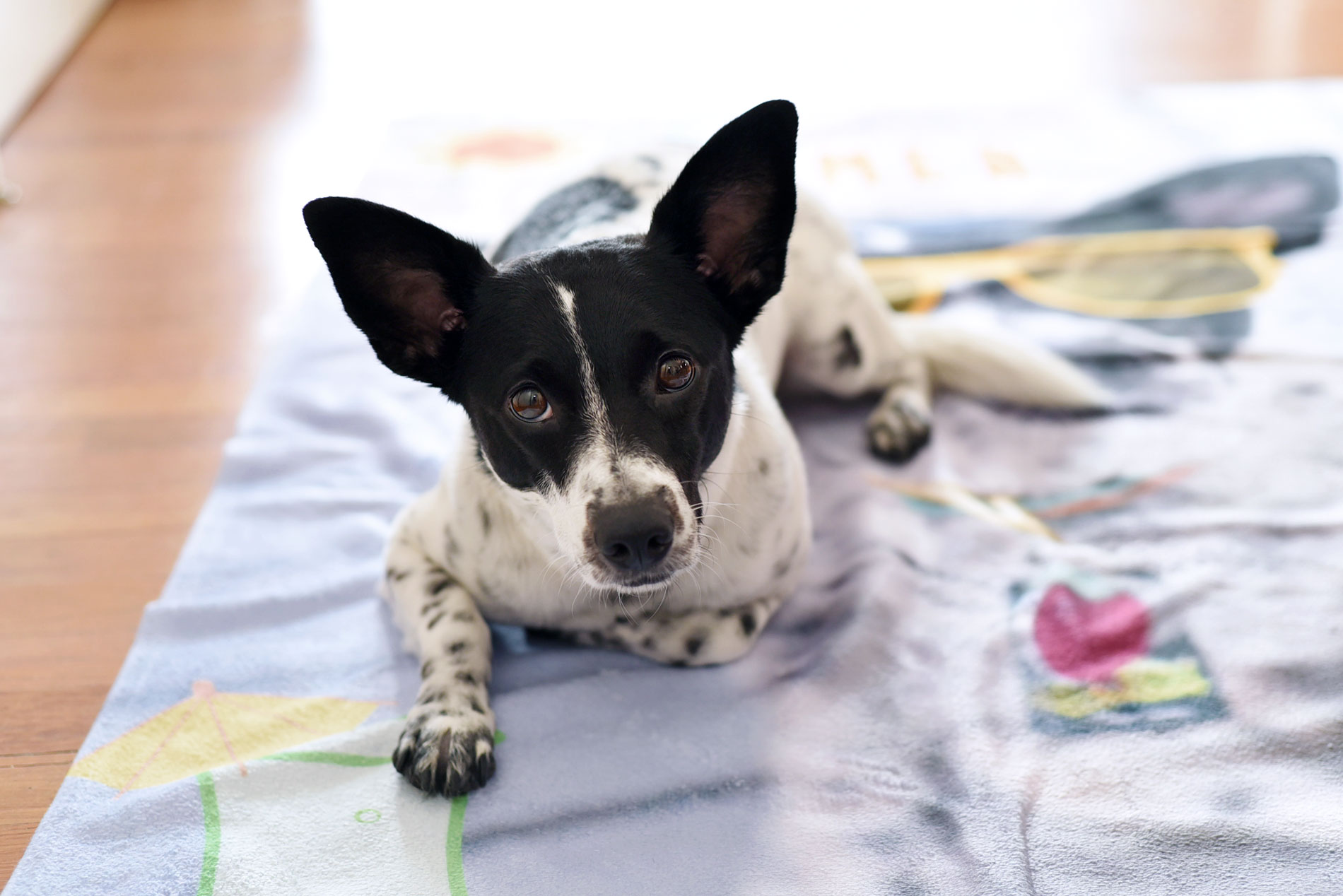 One downside to such a glorious Henry depiction? I think he's starting to get a little full of himself…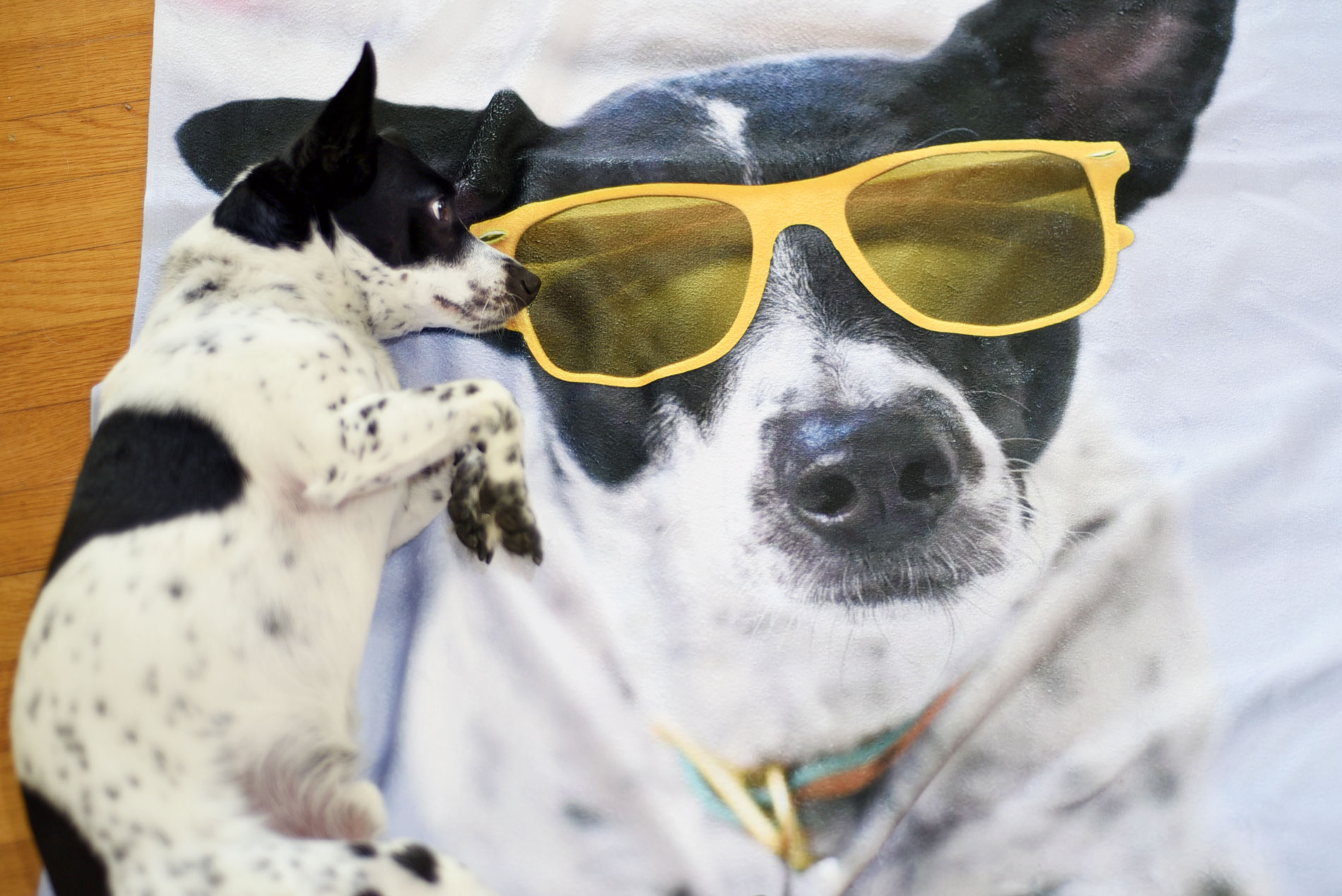 But Isn't It Expensive?
I'm sure you're sitting there wondering if I've lost my mind — The Broke Dog is suggesting I buy personalized gifts? She must be nuts. That stuff is expensive!
Believe it or not, Snapfish has pretty great prices. You can snag a magnet as low as $5.49! The most expensive item that I ordered was the beach towel, which was only $39.99 — a very reasonable price for such a useful custom item, in my opinion.
BUT WAIT! THERE'S MORE!  You can take 40% OFF Snapfish's already low prices with code PETS40 — but only through 9/30/18. Click this link to get started creating your own personalized photo gifts for pet parents!
Which Item Would You Customize?
Let us know in the comments!