DisclOSURE AND DISCLAIMER: This post, originally published in 2016, was sponsored by Figo. I also earn a small affiliate commission each time a new POTENTIAL MEMBER REQUESTS A QUOTE via my link. Please note that this post is based off of the specific plan that I purchased for Henry and that your plan or experience may vary — I encourage you to call Figo's customer service department with specific policy questions. 
Why do I love Figo Pet Insurance? Let me count the ways! Here are nine reasons why I think Figo is the best pet insurance for today's pet owners.
PLEASE NOTE: The Broke Dog is no longer offering a Figo discount. 
First: what is pet insurance?
Specifics vary depending on the provider, but the overall gist is that you will be reimbursed a designated amount for your pet's veterinary care after a deductible.  Generally, pet insurance companies do not cover pre existing conditions or preventative care, but can really save your tushie if emergency or illness strikes. For more information, check out my first Figo post. 
1.) Peace Of Mind and Budgeting Ease
Once upon a time, Henry swallowed a piece of plastic that he found in our building's elevator. He eventually threw it up, but almost needed surgery — EXPENSIVE surgery. Figo would have covered all but my annual deductible, which is only $200 (barring any exclusions — a full list will be in your policy).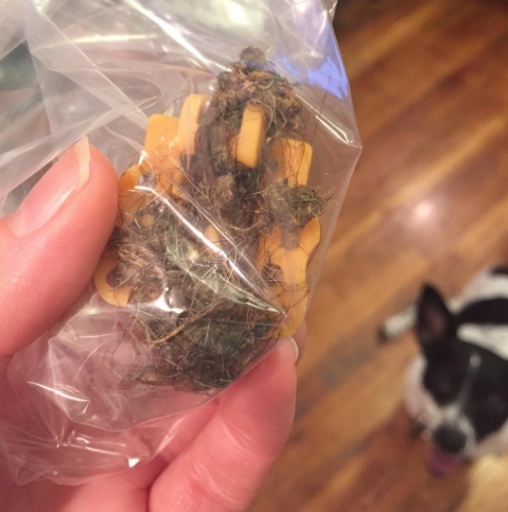 Plus, if Henry needed follow-up care or had another illness or injury later in the year, it would be completely reimbursed (again, barring exclusions). Unlike some pet insurance plans, Figo has an annual deductible instead of a per-incident one. Pretty great, right?
I find it much easier to budget for a monthly premium plus yearly deductible amount than for some hypothetical vet bill down the line. It's great for peace of mind!
(Please note that this is completely based on the specific plan that I purchased for Henry — your plan may differ, so I encourage you to double check with Figo customer service before purchasing. Also, as with all pet insurance plans, certain things are not covered. See Figo's site or call customer service for more details or answers to questions.)
2.) Figo Covers Vet Visit Fees 
My last pet insurance company didn't cover the $60 vet visit fee I pay each time I bring Henry in for something minor. With Figo, the vet visit fee applies to my $200 deductible and is covered once I go beyond that. Now I can take Henry to the vet every time I'm in Over-Worrying Dog Mom Mode — without a second thought!
(Again, this is based on my specific plan — check with Figo for any questions).
3.) Low Deductible and Unlimited Coverage Options
Figo gives you several plan offerings with various deductibles and coverage limits. With Henry's specific plan, I have a $200 deductible, unlimited annual coverage, and no copay — and it only costs me $38 a month. #WorthIt.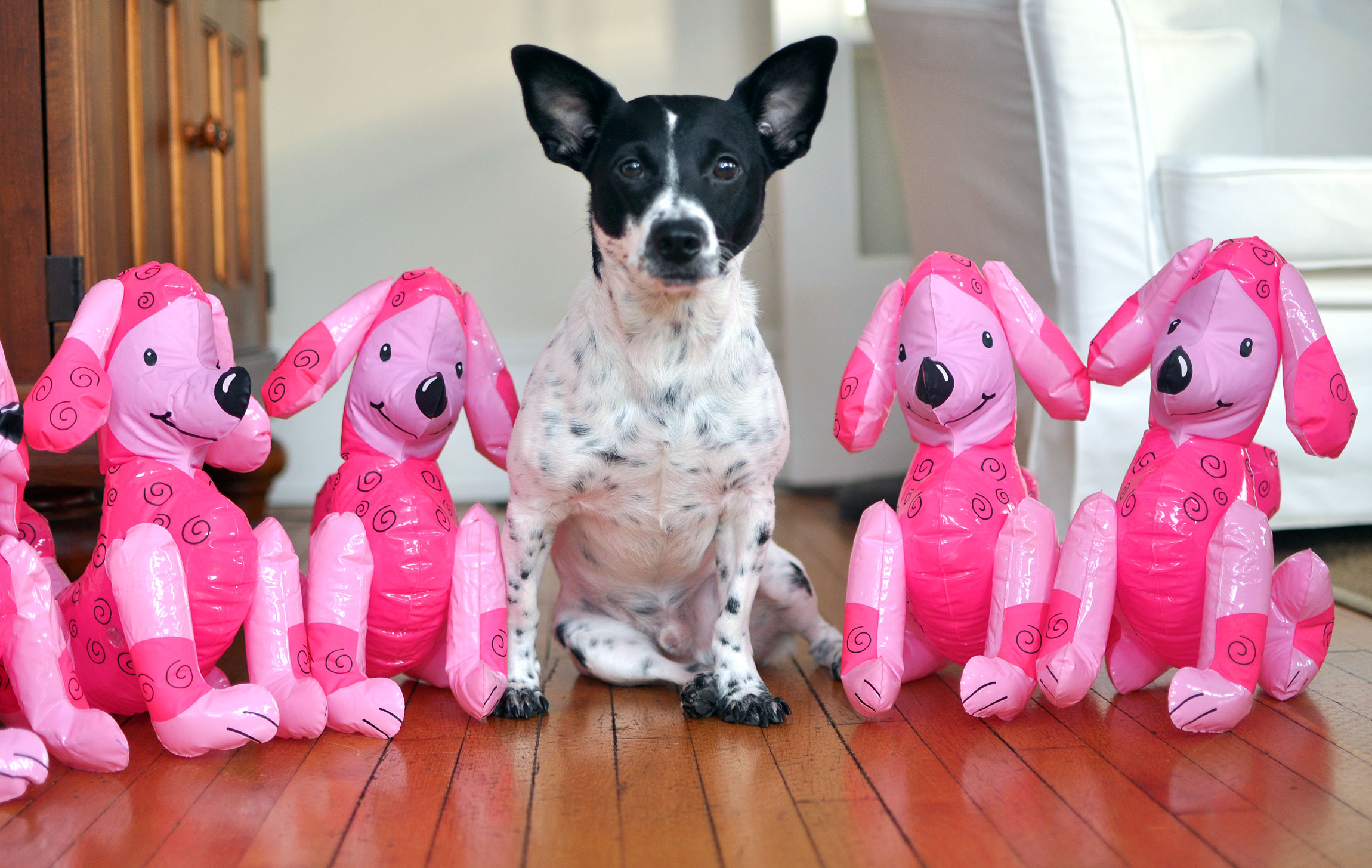 4.) Pet Cloud
Want to find the nearest emergency vet? How about the closest dog park or pet store? It's easy with Pet Cloud, Figo's online platform, which helps you find local dog-related spots and businesses while keeping your policy information accessible and organized. And, yes, there's an app for that.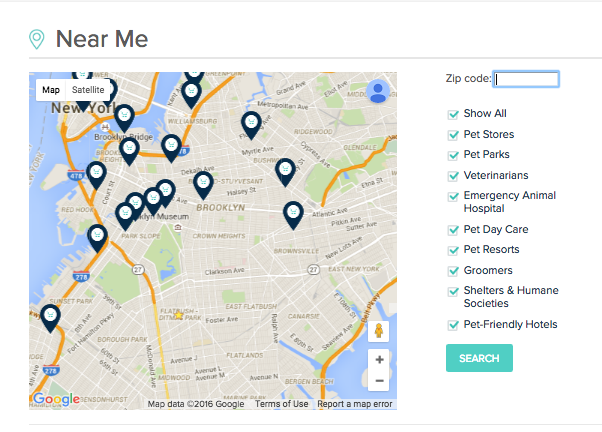 5.) Figo Pet Tag
When you sign up for Figo, you receive a Figo Pet Tag with a unique number. If your pup gets lost and his rescuer plugs that number into the Figo website, your information, along with a little blurb about your dog, pops up.
You can customize the blurb with any important information about your dog such as allergies, spots he doesn't like to be touched, or even his favorite sports team, if that's your jam.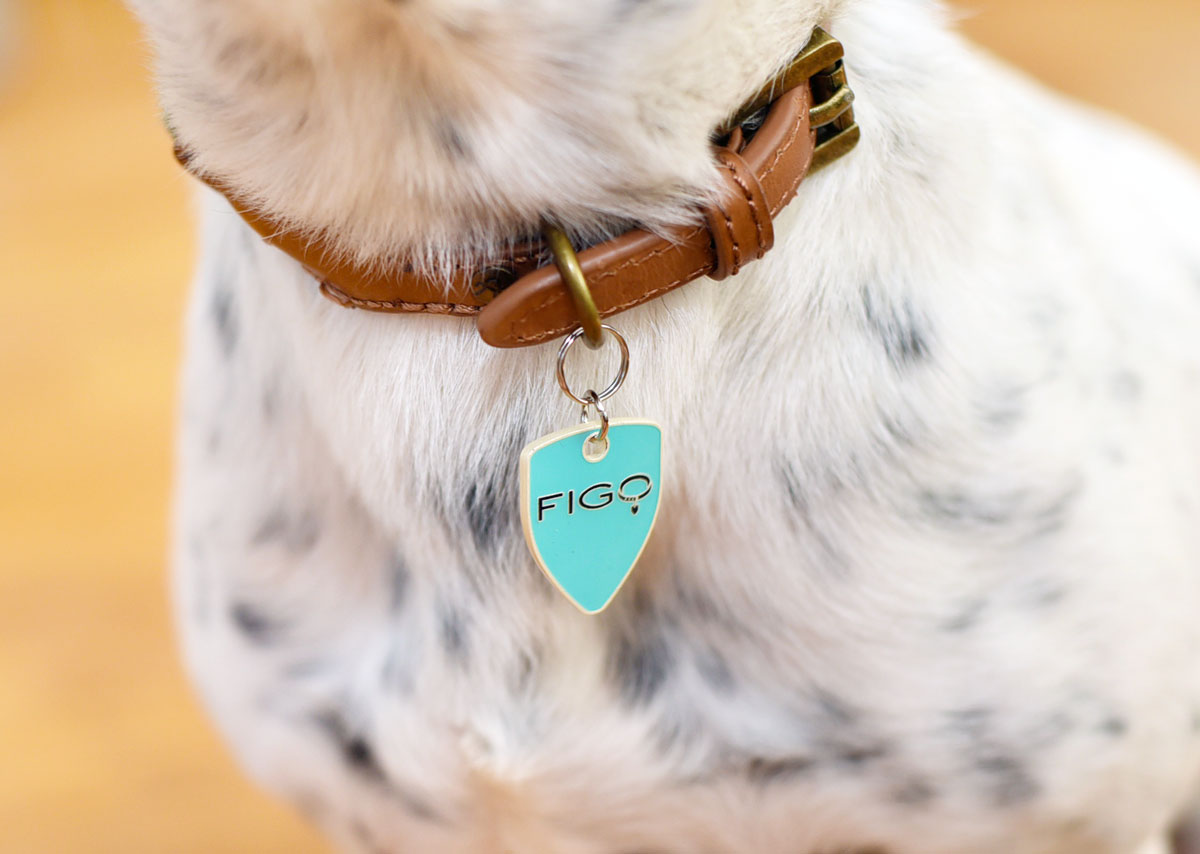 6.) You Can Text Customer Support
I don't know about you, but I text all the time. Sometimes it's just easier than dialing. Sometimes I just prefer not to speak to humans. Regardless, do you know any other company that can conduct customer service over text message? Tata, annoying hold music!
You can also email or, well, call. Whichever way you choose, you'll be talking to some…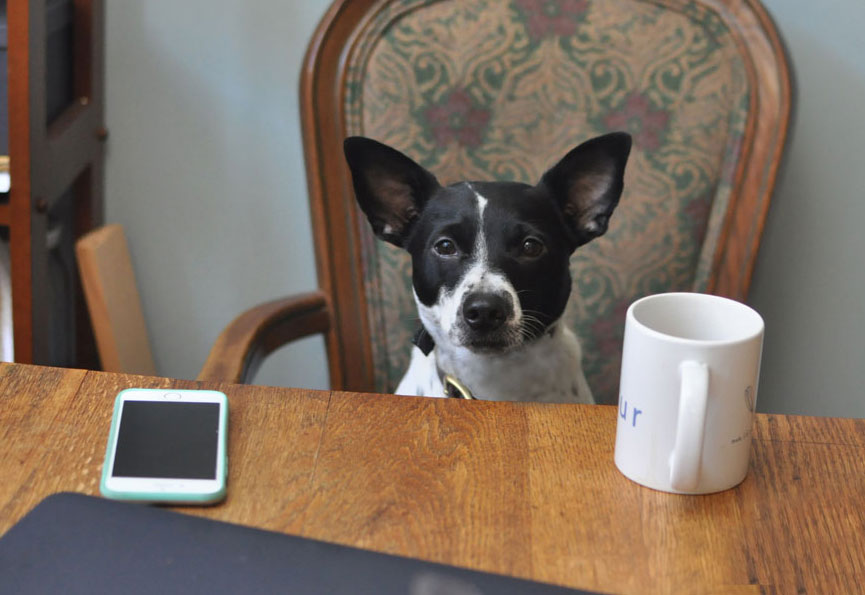 7.) Really Nice People
I have had such wonderful experiences with the Figo crew. They are kind, wonderful at explaining confusing topics, and just put off the best vibes.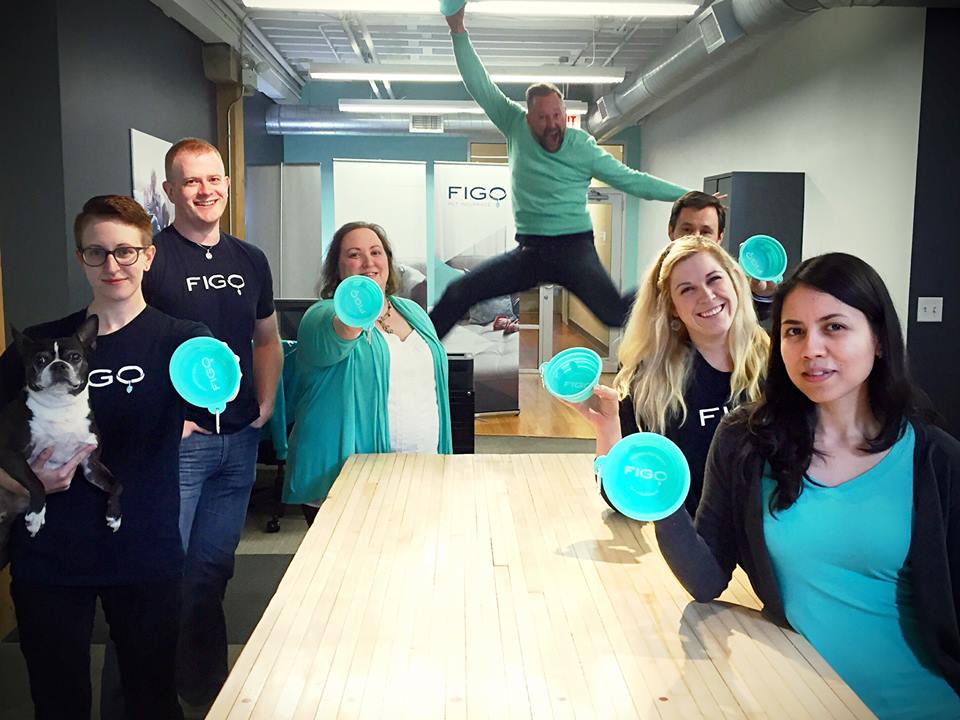 8.) It's Henry-Approved! (And Has a 30-Day Cancellation Window)
We all love and trust Henry, right? If you don't agree with him, however, you have 30 days from signup to cancel — as long as you haven't filed a claim.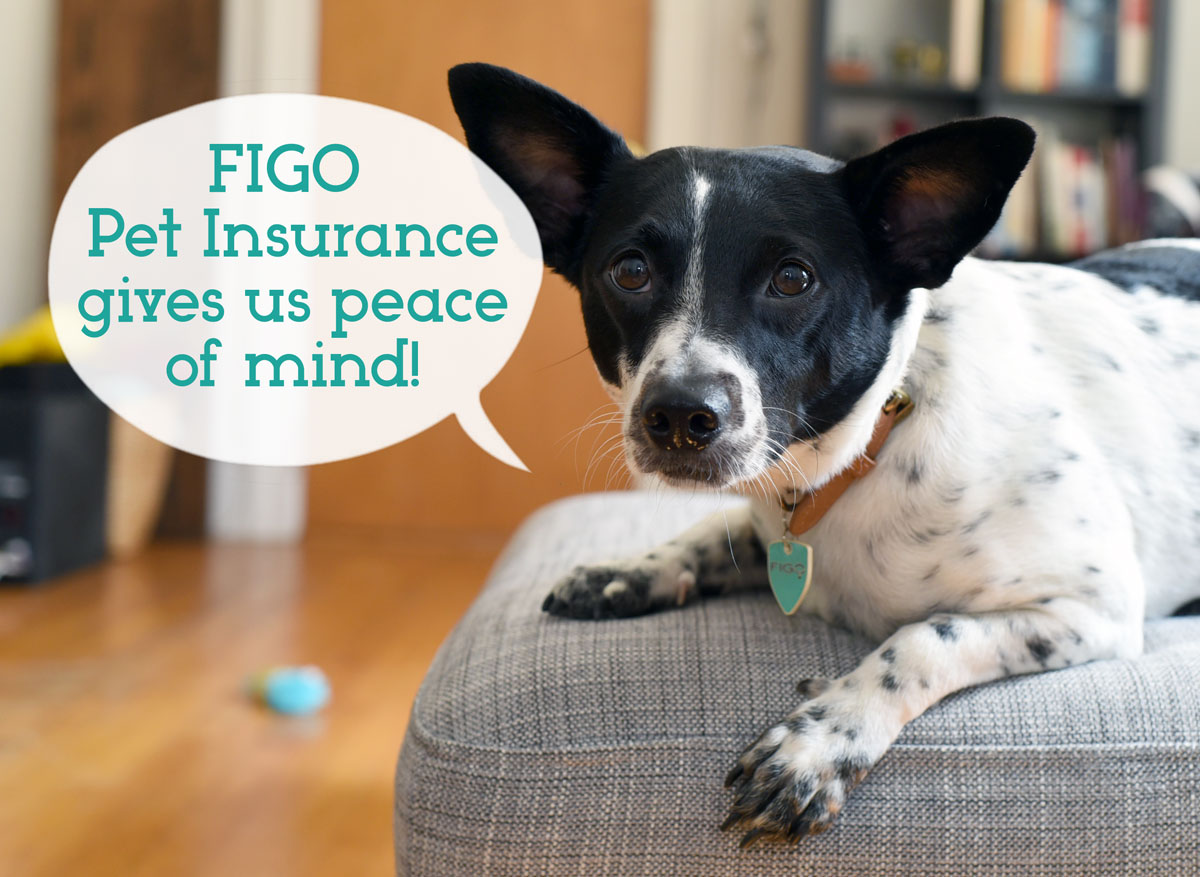 9.) WELLNESS OPTIONS!  
Figo recently started offering wellness plan options! Get a quote using our link!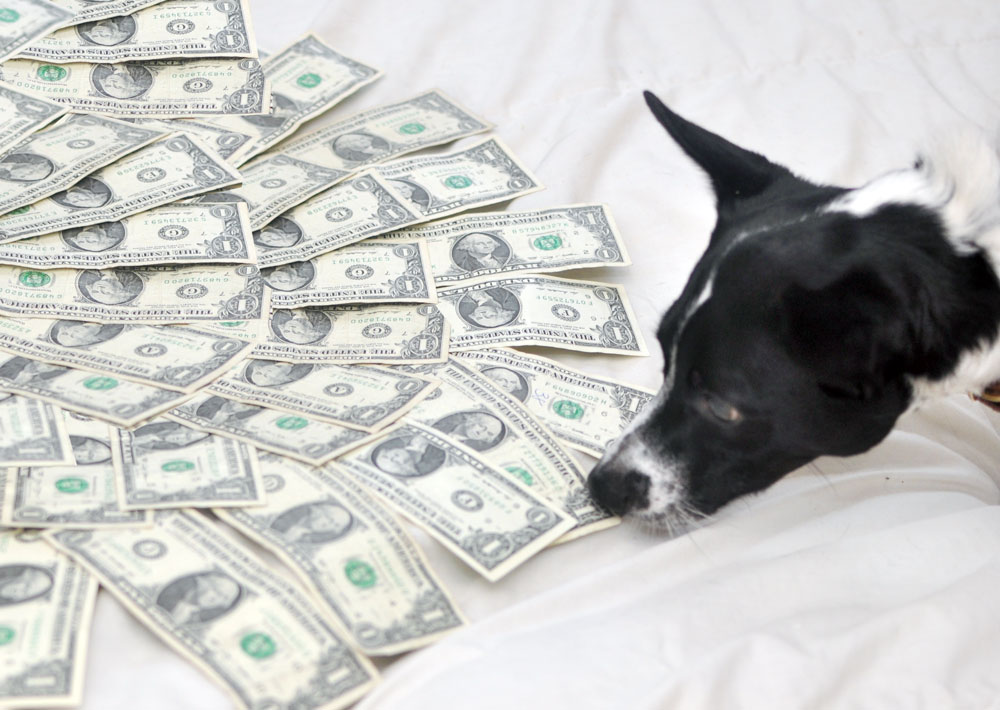 Learn more about Figo in their promotional video:
Click here to start your quote! If you want to learn more about Figo (including exactly what they do and do not cover), check out their website or call their customer service department.