One of the best ways to save money in the long run is to buy quality, well-made items that won't be destroyed or need to be replaced. Enter Cozy Cama, maker and purveyor of beautiful, long-lasting pet beds that upcycle your old pillows! We interviewed Cozy Cama's matriarch, Evan, about her business and behind-the-scenes life.
The Broke Dog readers get a free Cozy Case at Cozy Cama with code THEBROKEDOG! 
Keep reading to learn more!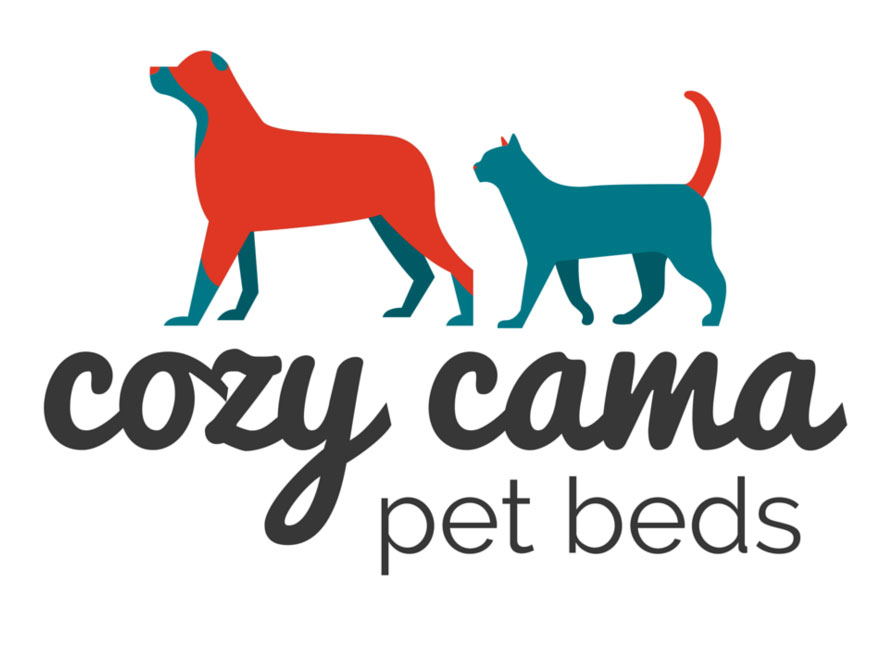 Spotlight On: Cozy Cama
Where are you located?
Cozy Cama is located in Quinlan, TX. We're about 45 minutes northeast of Dallas, TX.
How long have you been in business?
We just celebrated our 1 year anniversary! Woo-Hoo!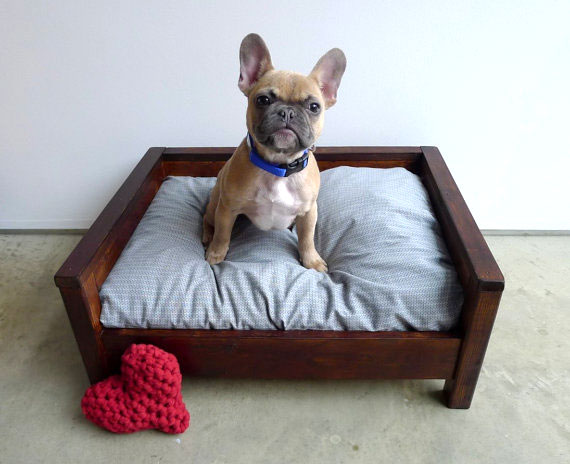 How would you describe your business?
I build attractive and durable wooden pet beds designed to be used with human pillows (standard, queen, or king).
What kind of items do you sell?
I sell dog and cat beds, Cozy-Cases (pillow shams) and hopefully soon, fleece blankies!!!!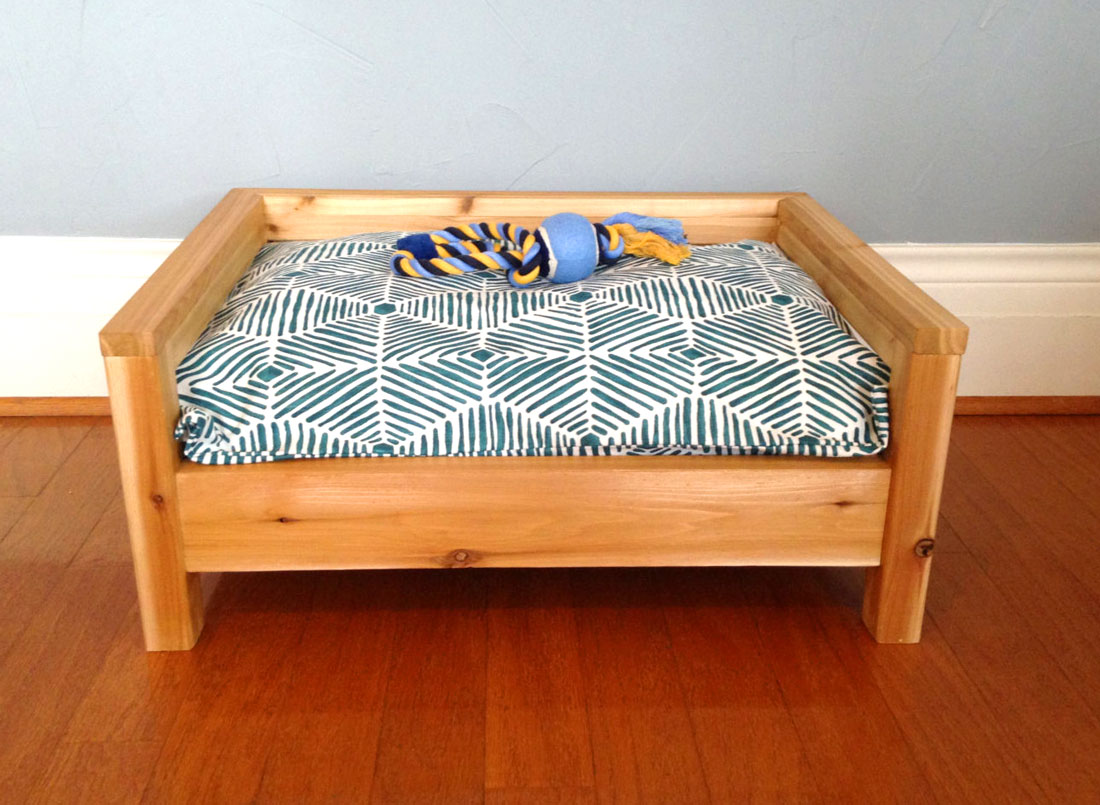 Do you have any new or exciting items that you would like to highlight?
We just launched our queen size bed…it's perfect for smaller dogs with longer bodies….and it's been really popular!
Do you have any pets?
Yes, I have a rescue dog named Leroy (9) and two rescue cats (Penny (7) and Cuddles(?)) We adopted Leroy and Penny, but Cuddles "adopted" us. 😉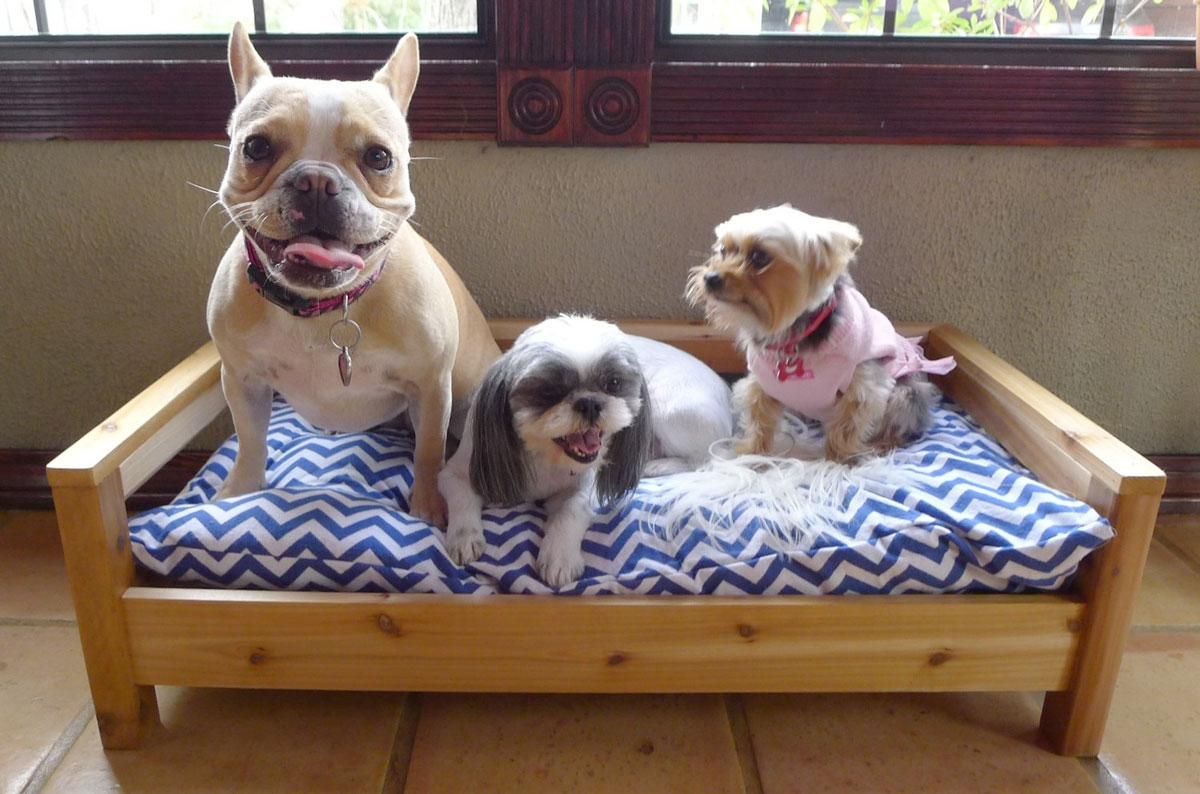 Tell us about the humans behind your business!
Hi! I'm Evan. I'm the owner and creator of Cozy Cama. I'm a former teacher, current stay-at-home mother to 2 boys (6 and 4). My husband and I are also foster parents (to humans) and I'm also president of a non-profit in my area that raises money to buy low income children clothing for winter.
What else would you like readers to know?
I started my company because I don't like wasting money on things I believe are poorly made and overpriced. And, that pretty much sums up how I feel about floor pillow (donut) dog beds. Too often, they're unattractive, hard to wash, and destined to be thrown away….and to me they're just wasteful spending. I'm pretty much anti-wasteful spending.
I started my company because I wanted to create a better pet bed option for pet owners. With my beds, owners invest in the wooden frame, then can easily upcycle their old pillow and place it in the bed. Not only does that SAVE money, it's amazing for your animal as they LOVE your scent. And, it's really easy and INEXPENSIVE to replace the pilllow should your pet have an accident. My customers end up saving money in the long run!
And, let's not forget these beds are attractive pieces of "dog furniture" that look nice in your home (no more dirty, stinky, dust-bunny laden floor pillows)! Customers can select wood stains, fabrics, and even have their bed customized with their pet's name! I really enjoy meeting and interacting with my customers.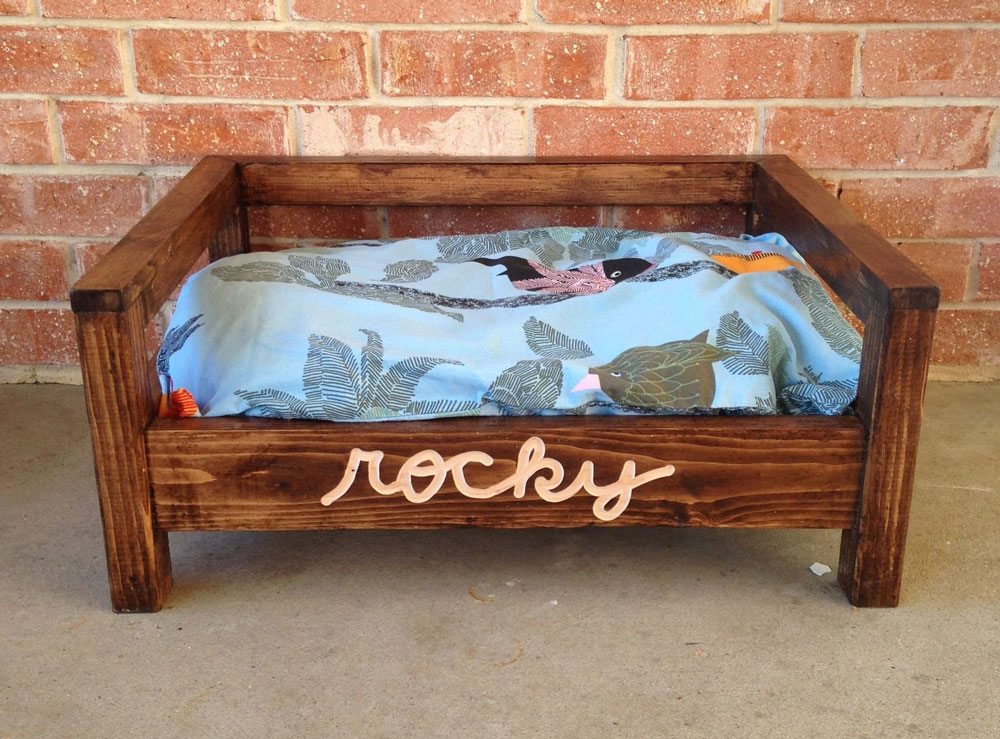 If you had one tip to share with a dog owner trying to care for and spoil his or her pet on a budget, what would it be?
When we first adopted Leroy, we were clueless pet parents. My biggest help was reading books by Cesar Milan. His Mantra: Exercise, Discipline, and Affection. Learning about the pack mentality of dogs was fascinating and helped my husband and I become better dog parents (pack leaders). As far as spoiling our dog, we find our pet just loves spending time with us…we try to spoil him with affection, long walks, and play as often as possible! Dogs don't really need money spent on them to be happy. 🙂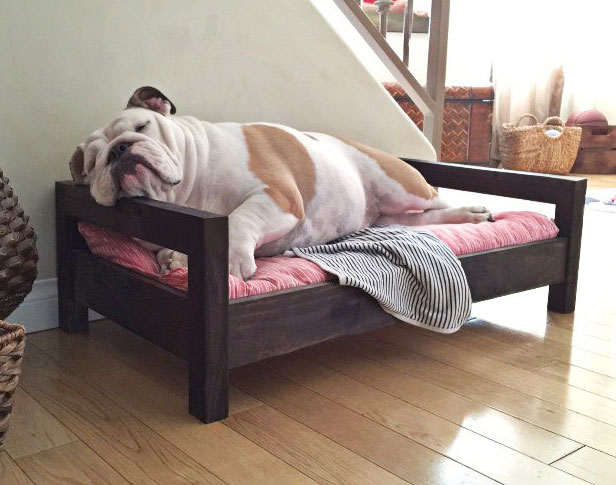 I love it! Evan makes some really greats points about investing in high-quality products that will save you money in the long run, as well as the fact that the best way to spoil your dog is completely free!
Which Cozy Cama bed is your favorite? What other "investment" purchases have you made for your dog? Let me know in the comments!
Remember: The Broke Dog readers get a free Cozy Case at Cozy Cama with code THEBROKEDOG!