Amy Kim of 
Chasing Monkey
 had one goal when she launched PAWD: to create a premium, stylish dog crate that is also affordable.
She succeeded!
This crate is functional, gorgeous, and portable with a price that won't break the bank. Want to learn more? Check out our interview with Amy and
enter to win one of your own
— then head over to the
Kickstarter
to learn more!
Disclosure: We have been compensated to help spread the word about Chasing Monkey and PAWD. We honestly love the idea of this product, though, and think our followers will too! All photos AND QUESTIONS RESPONSES courtesy of Chasing Monkey.
SPOTLIGHT ON PAWD: A Stylish Dog Crate By Chasing Monkey
Where are you located?
Orange County, CA
How long have you been in business?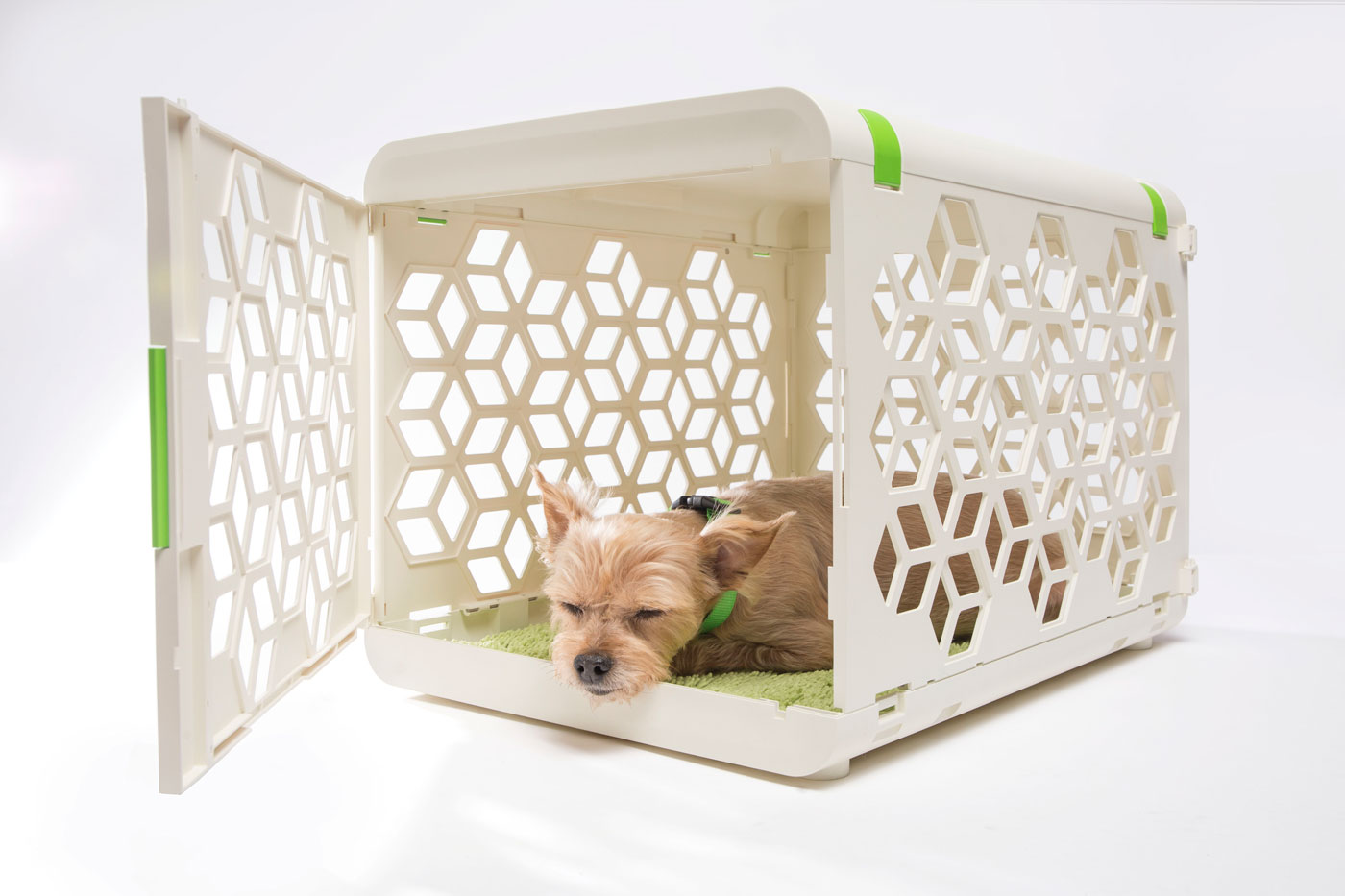 How would you describe your business?
Chasing Monkey was started on the premise of wanting to provide the best for your pet. Our first product is PAWD, a cool crib for your fur baby. It's a light-weight, durable and easily collapsible stylish crib for your animal. Unlike the outdated metal crates that make your pet looks like it's in a jail cell.
Metal crates are heavy, hard to collapse and have not been redesigned in 50 years. Not only is PAWD beautiful but it functions better than any other crates out there. You can collapse it and hide it when guests come over or take it with you on a trip. PAWD is a great nesting space designed with the door to stay open, so it's like their own room.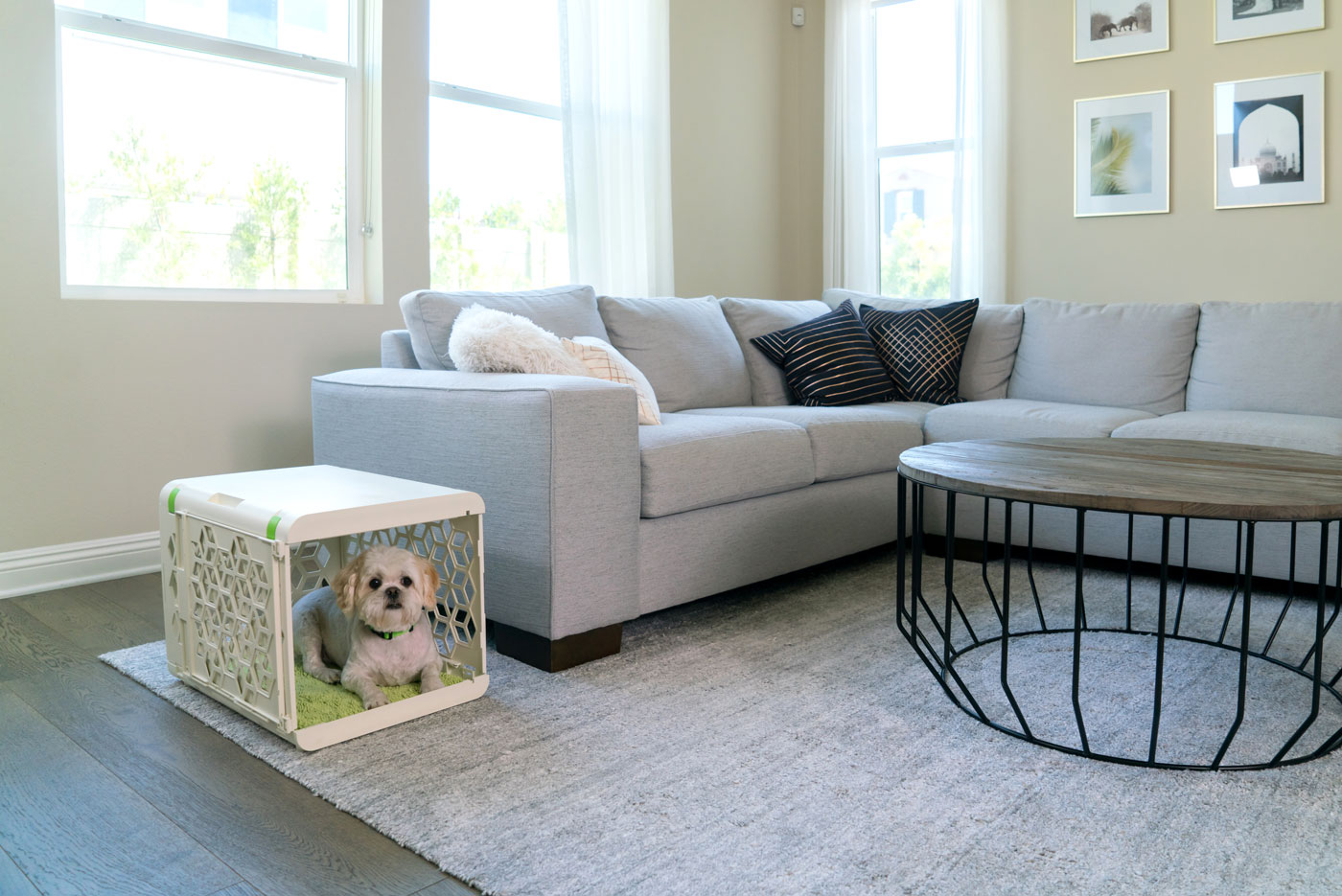 What kind of items do you sell?
Currently, PAWD and bed inserts for PAWD.
Do you have any new or exciting items that you would like to highlight?
Yes, PAWD will come in different colors to suit your home!
Do you have any pets?
Yes, I have 
Monkey
, a coton de tulear, who I named the company after and whom I designed PAWD for. I also happen to have three other Shihtzus! With the four dogs at home and a toddler, it's a full house!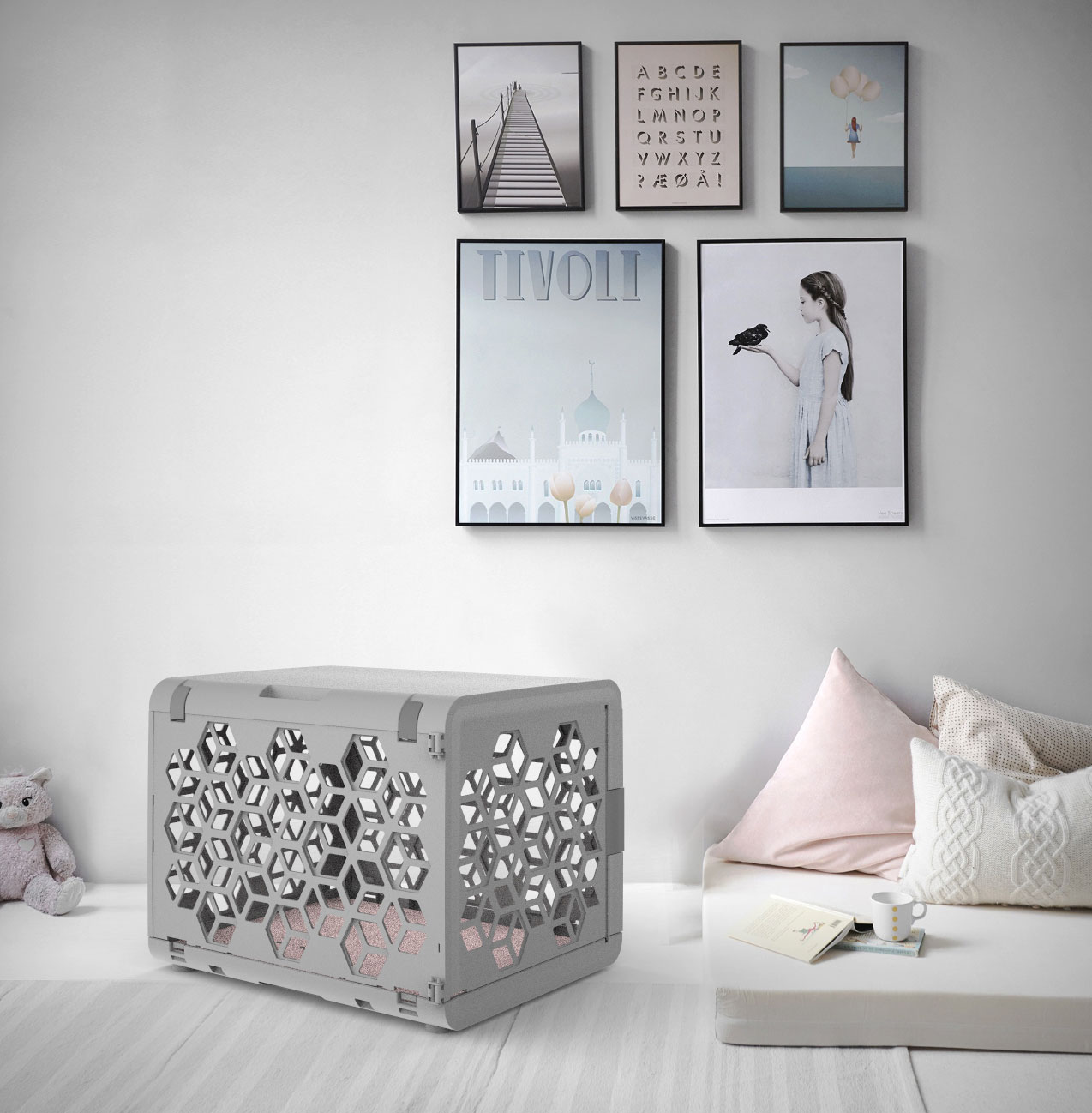 Tell us about the humans behind your business!
I have been an industrial designer for the last 13 yrs. I have designed cars for Ford, designed the Xbox gaming controller and worked on many other brands. A light bulb went off when I was living in my small NYC apartment with my new puppy 
Monkey
. Designing the best crate became a relentless pursuit!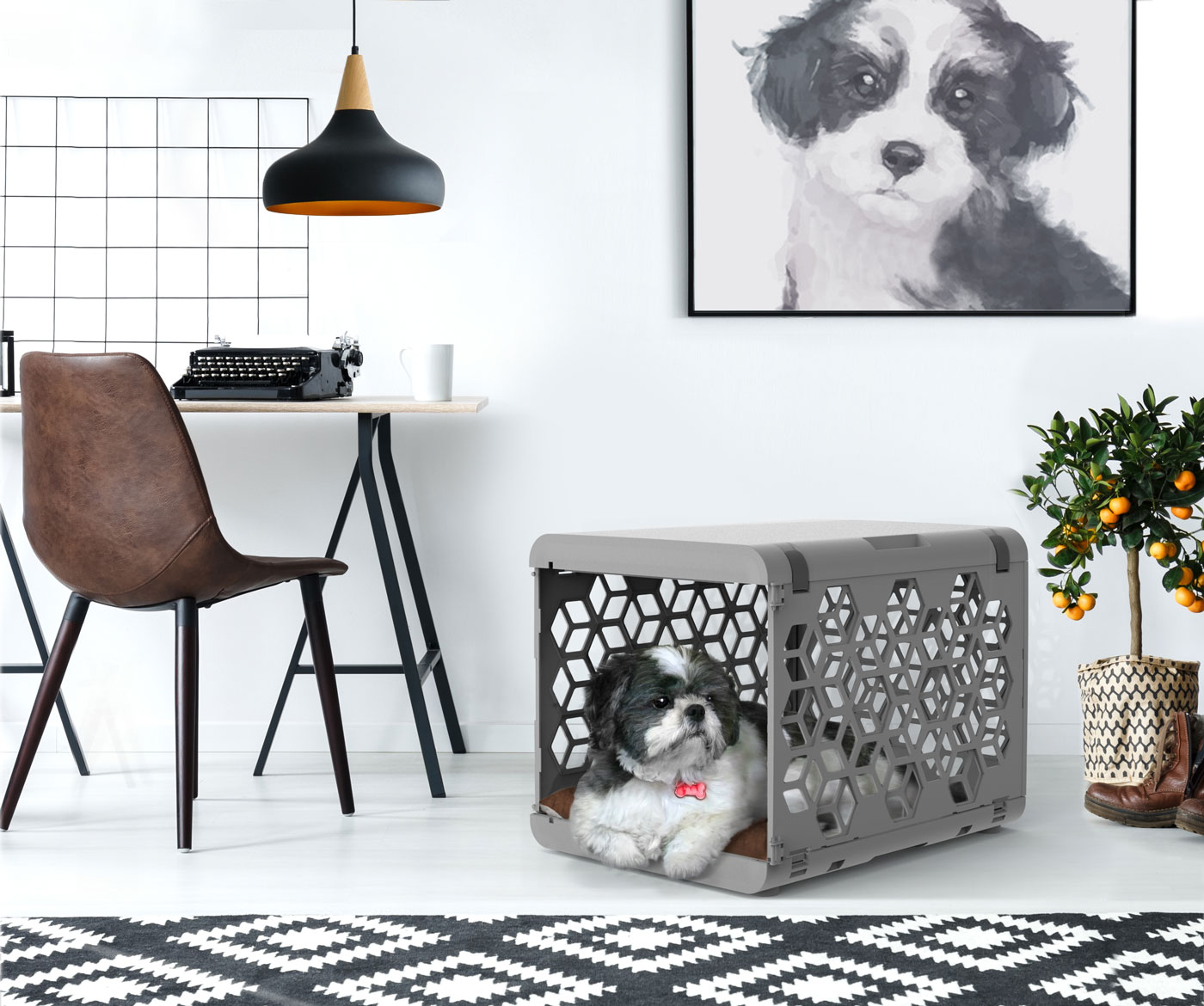 What else would you like readers to know?
This isn't just a passion project for me, as it's very near and dear to my heart.
When PAWD was conceived, so was my son. I was going through a lot during my pregnancy and my dog Monkey saved me, he gave me unconditional love and joy. Seeing how Monkey changed my life and made it so much better, I wanted to return the love by providing him the best care I can.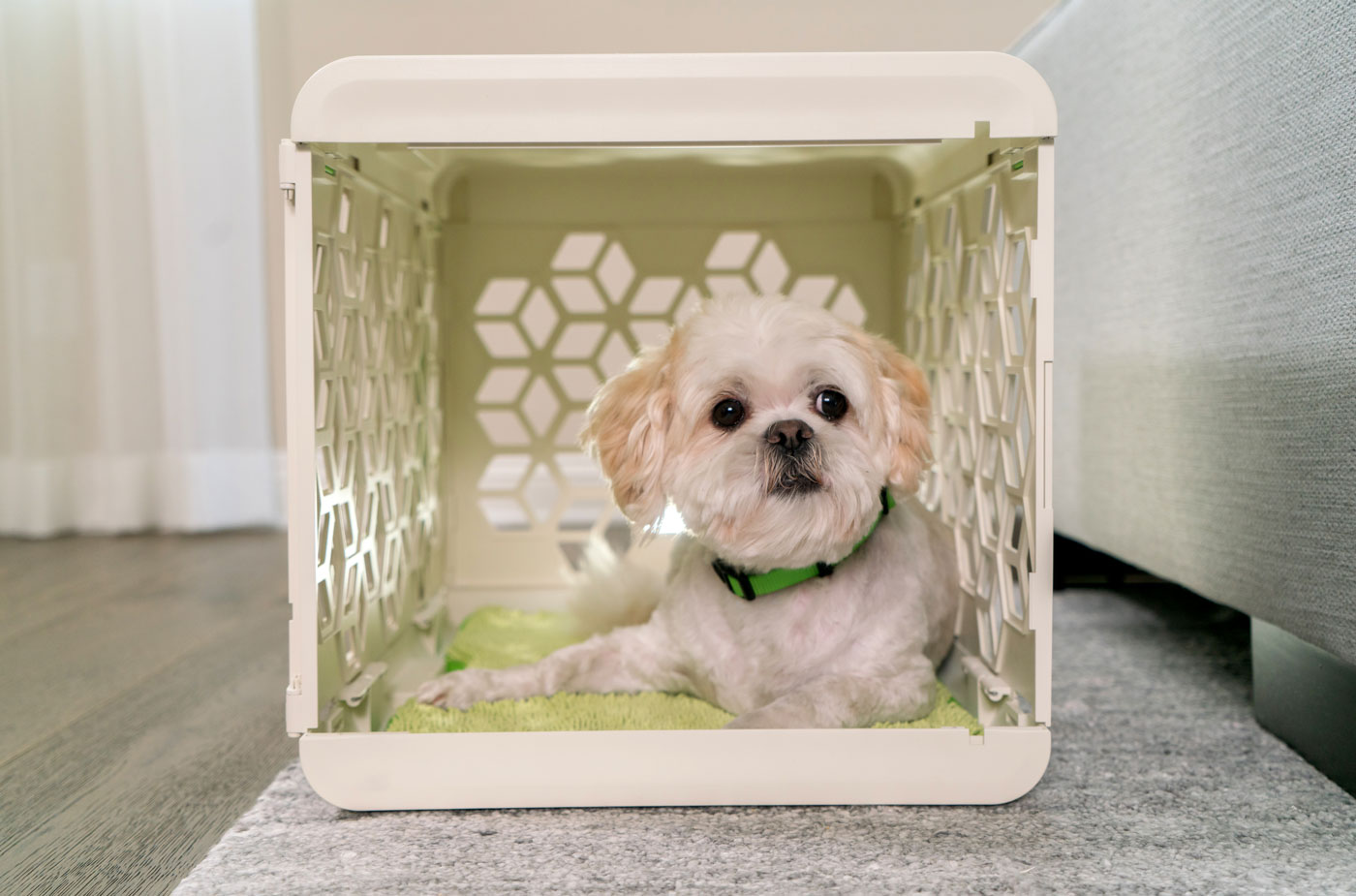 I have been working on this project for three long years. I hope you see the value in this product and can help me in telling the story of the PAWD. I share this because it helps you to understand who I am and why I embarked on this journey.
The mission is to provide the same kind of care for our dog as we provide for our babies.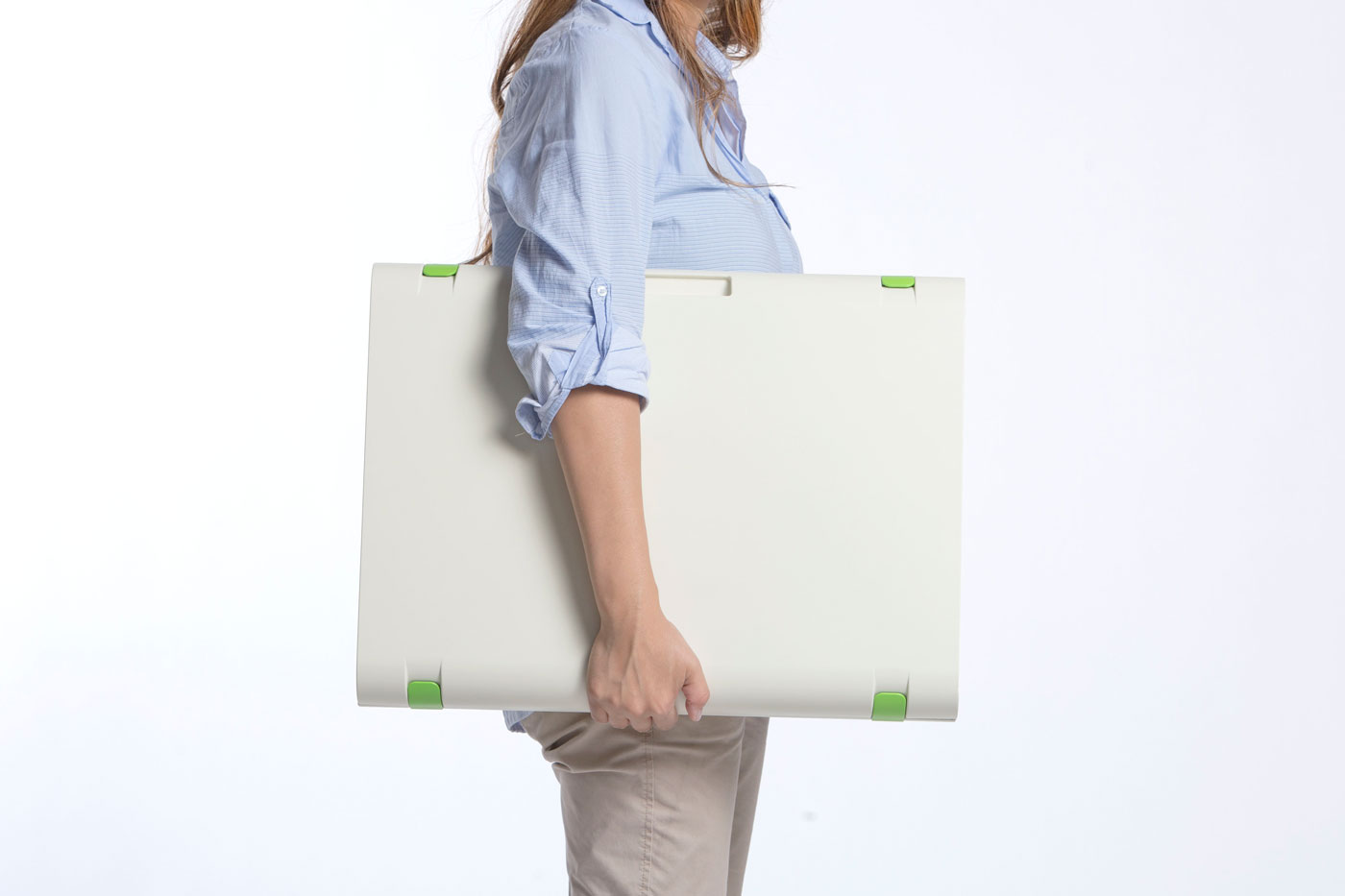 If you had one tip to share with a dog owner trying to care for and spoil his or her pet on a budget, what would it be?
Groom your dog yourself every other visit. I take 
Monkey
 when he really needs a cut and in between groomers, I do it myself.
Get Your Own PAWD!
Are you as in love with the PAWD as I am? There are two ways to get one for yourself:
1.) Check out the Kickstarter
2.) Win One!
Chasing Monkey is providing one free PAWD (suitable for a small pet up to about 15lbs — see the Kickstarter for more info) for a lucky winner in the USA! Enter using the Rafflecopter widget below. Just know: Chasing Monkey will be fulfilling the prize, and the timeline may be based on production time. The first batch of PAWD crates is slated to ship in November or December 2018. We will put the winner in contact with Chasing Monkey to coordinate the prize.
No purchase necessary. Giveaway is open to US residents with a valid United States shipping address, age 18 and older, except where prohibited by law. Giveaway will run from March 8. 2018 at 12AM EST and ends March 15, 2018 at 12AM EST. One (1) winner will be randomly selected and notified via email. Winner will have 48 hours to claim their prize; failure to do so will result in forfeiture of the prize. Prize is provided and fulfilled by Chasing Monkey. By participating in this giveaway, you agree to be added to The Broke Dog's mailing list. Twitter, Instagram, Facebook, and Pinterest do not sponsor, administer, or endorse this promotion. Participants must read and agree to Rafflecopter's Privacy Policy before entering and participating in this promotion