Disclaimer: We received our Paw Pals With Annie! Box for free in exchange for an honest review.
Last summer, PawPals With Annie! launched with a series of "Free Box Friday" giveaways and Henry was the first lucky winner! Since then, we've followed the company on Instagram and have watched them grow. They now offer four types of "doggie approved" monthly boxes (Novelty, Deluxe, Toys, and Treats), curated by Annie, a blonde Scottie with help from her owner, Elizabeth. Each box includes premium items relevant to the current season and are selected based on your dog's size. Henry and I have been invited to be monthly reviewers, so watch this space for a new review each month!
This month's theme is My Lunch Box, and the box came stuffed with five full-sized goodies. Keep reading to learn what we received!

PawPals With Annie! Unboxing May 2016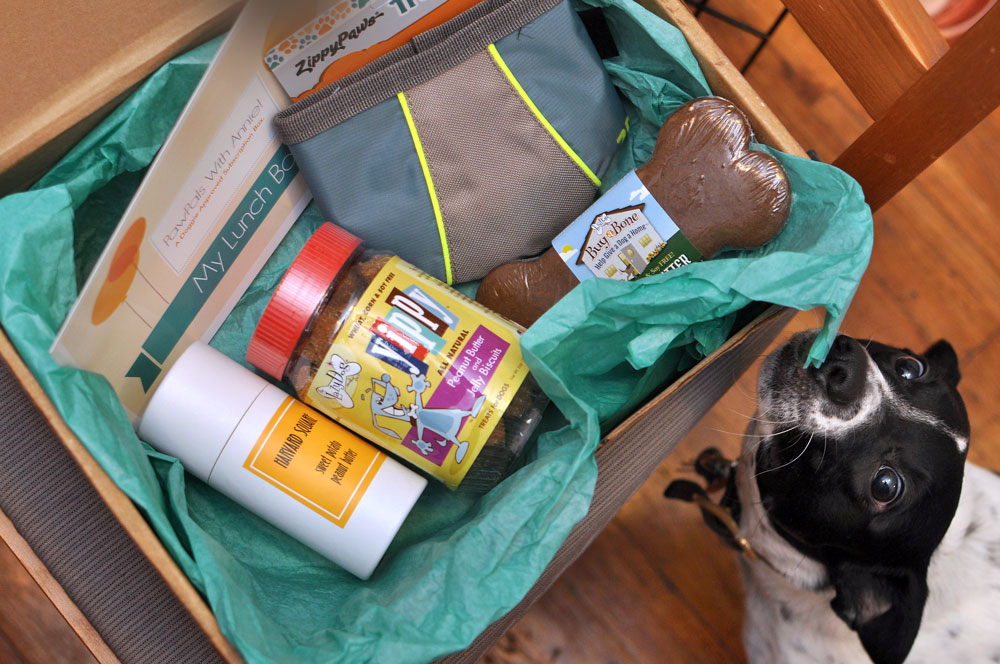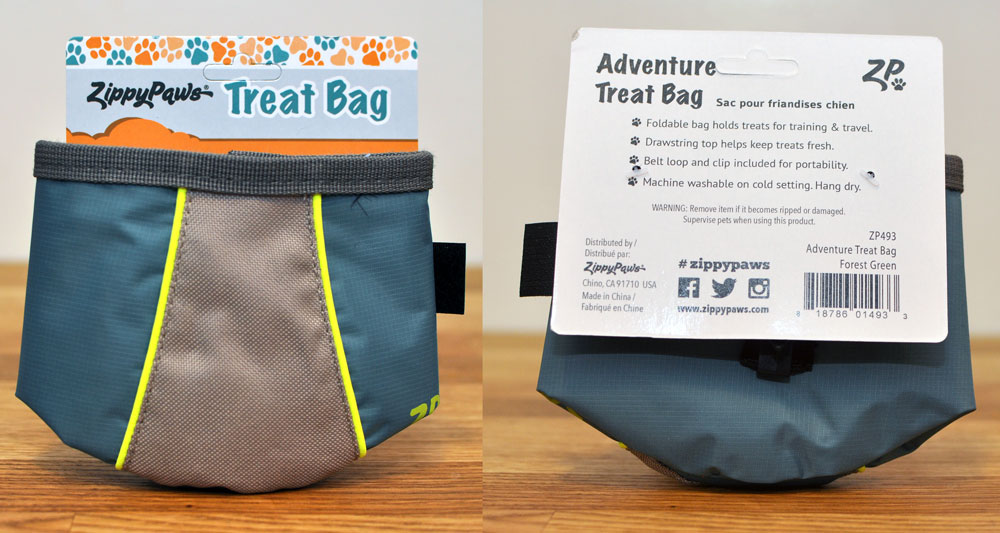 1.) Zippy Paws Treat Bag
What a great item to include! It's different from the usual treat or toy that one might find in a subscription box, and is multi-function: it can hold treats, or it can be a packable food dish. Snacks on the go! Plus, it will also be useful for bringing Henry's training treats on our walks in the summer months when I don't have jacket pockets to rely on.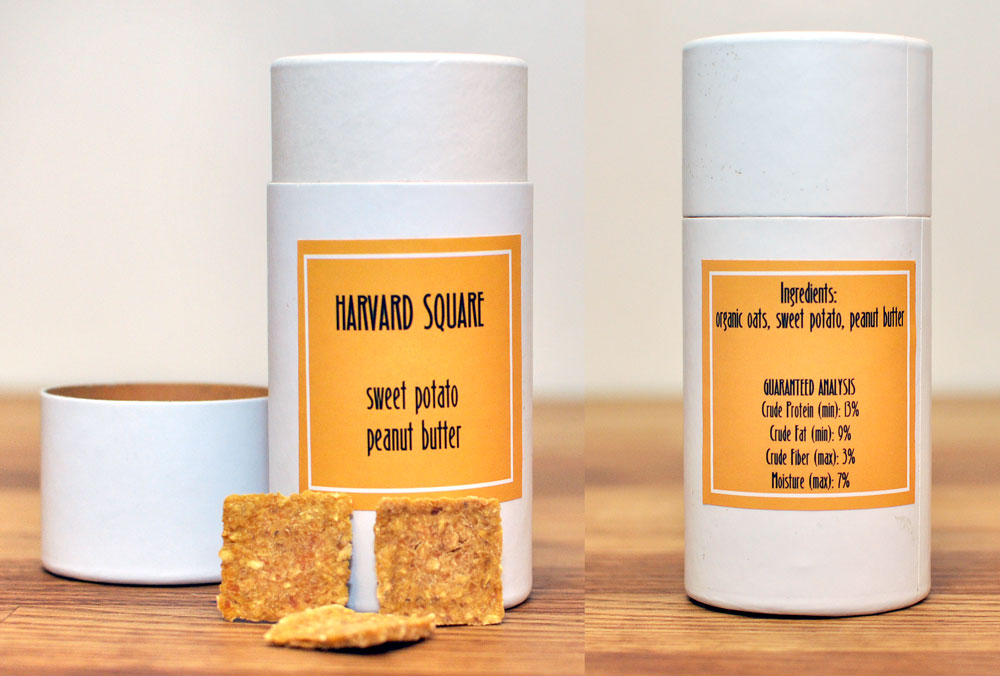 2.) Harvard Square Dog Treats by Camberville Dog Treats
Boston and Cambridge have a special place in my heart — I've always loved the city and my boyfriend attended Emerson College — so I am enamored with this Boston-themed treat brand! Other available flavors include Porter Square, Davis Square, and Central Square. I also find it amusing that the Harvard Square treats are, yes, square-shaped! Can we talk about that adorable packaging as well? These are delicious (judging by Henry's reaction), vegan, and very giftable if you were to purchase more.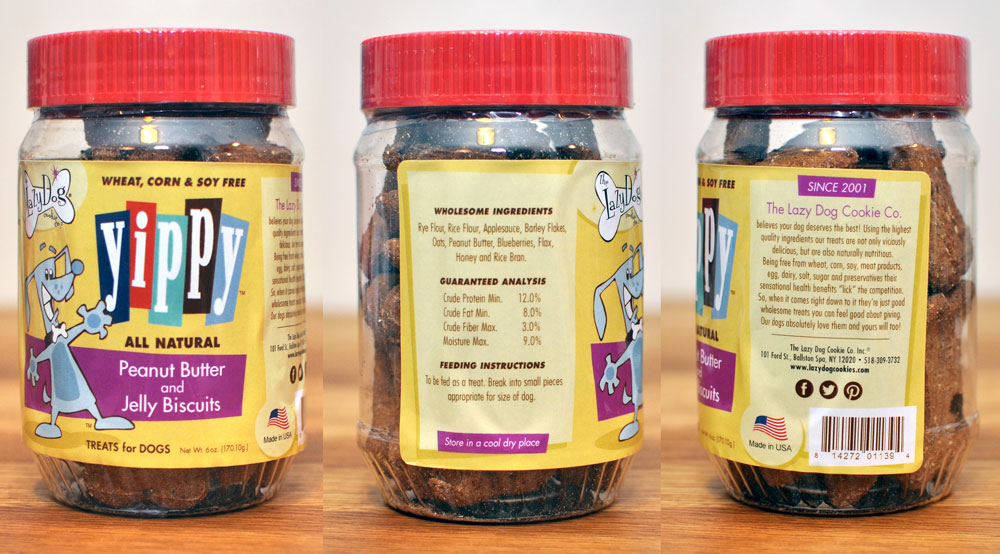 5.) Yippy Biscuits – Peanut Butter and Jelly Flavor by Lazy Dog Cookie Co.
The more products I see from this brand, the more I love them! We've already tried a similar item – the Apple and Peanut Butter version of these treats came in our TheDoggieBox.com box – but I love that these fit the "My Lunch Box" theme so perfectly with their Peanut Butter and Jelly flavor. The packaging is also absolutely adorable.
Now I want a sandwich.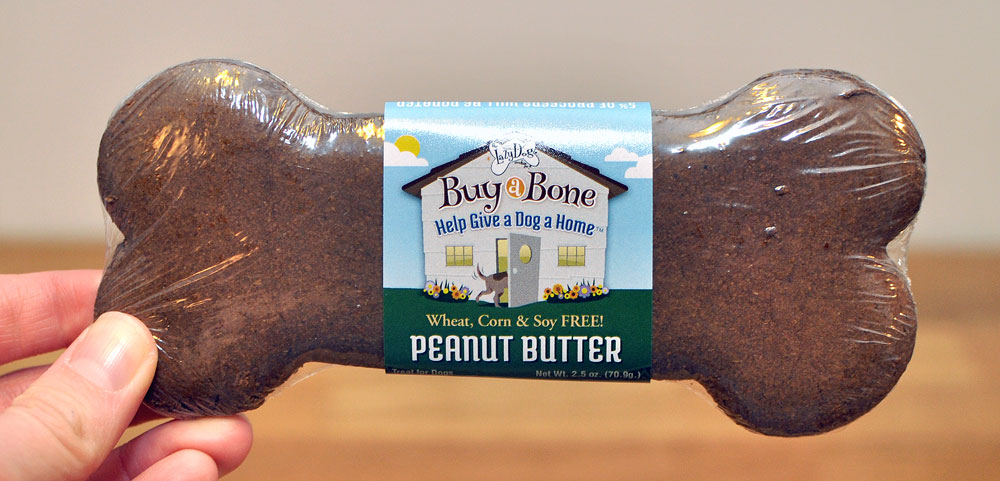 4.) Buy a Bone Help Give a Dog a Home – Peanut Butter Flavor by Lazy Dog Cookie Co.
This bone will be a big hit with Henry for two reasons: it looks delicious AND 5% of proceeds from each is donated to organizations that help animals in need. It's a win/win! This is one big treat, so I'll be breaking it into pieces and spreading the fun over a few days. Like the Yippy Biscuits, it's also wheat, corn, and soy free!
5.) Ruff-Tex Lemondrop Kids by Huggle Hounds
This toy is adorable and unlike any in Henry's arsenal. It's a different texture and emits a different squeak from his other squeaky, plush toys. I can't get over the adorable heart on the butt. I will have to limit Henry's time with his toy, however: it don't think it's a frequency that the neighbors on the other sides of my thin walls would love. Good thing we have family in the suburbs!
Maybe I should include my neighbors in my reviews by having them rate Henry's toys on a scale of ONE to "CAN WE JUST EVICT THEM ALREADY?!"
On second thought, maybe not.
The Takeaway
I love that this PawPals With Annie! box includes an unusual item: the treat pouch. Henry probably would have loved a chew like a bully stick or pig ear, but I find that most dog subscription boxes don't include these and I know he'll have a great time demolishing the large Buy a Bone Help Give a Dog a Home treat. This box contains fewer items, but includes items from smaller, artisan companies such as Camberville Dog Treats or unusual items like the treat pouch.
Buy your own PawPals With Annie! box at their website, and check them out on Instagram and Facebook!