Disclaimer: We are monthly reviewers for PawPals With Annie and, as such, we receive a free box each month in exchange fo our honest review. All opinions are 100% true and our own.
School's out for the summer! While it's been several years since I've had the chance to sing, "No more teachers, no more books," there still is something magical about June as an adult. The days are longer, the sun is warmer, the mosquitoes start nipping and the fireflies start blinking.  The new PawPals With Annie! June box seeks to make the next few months' adventures extra fun! Check out what we received in our Deluxe Box by clicking below.

PawPals With Annie! June 2016 Unboxing

1.) Huggle Hounds Walrus Toy

This walrus toy is adorable and will be perfect for tugging, squeaking, throwing, and shaking. In addition, it seem extra-sturdy and boasts several textures and fun appendages to grab. 
2.) Multipet Crab Toy

I don't give Henry a box's contents all at once, but try to space out the fun. This was the first toy from the box that he played with, and he had a grand old time chasing and shaking it across the apartment. It's big, squeaky, well-stuffed, a fun shaggy texture, and has fun appendages like claws and eyeballs. This will probably be one of his favorite toys this summer!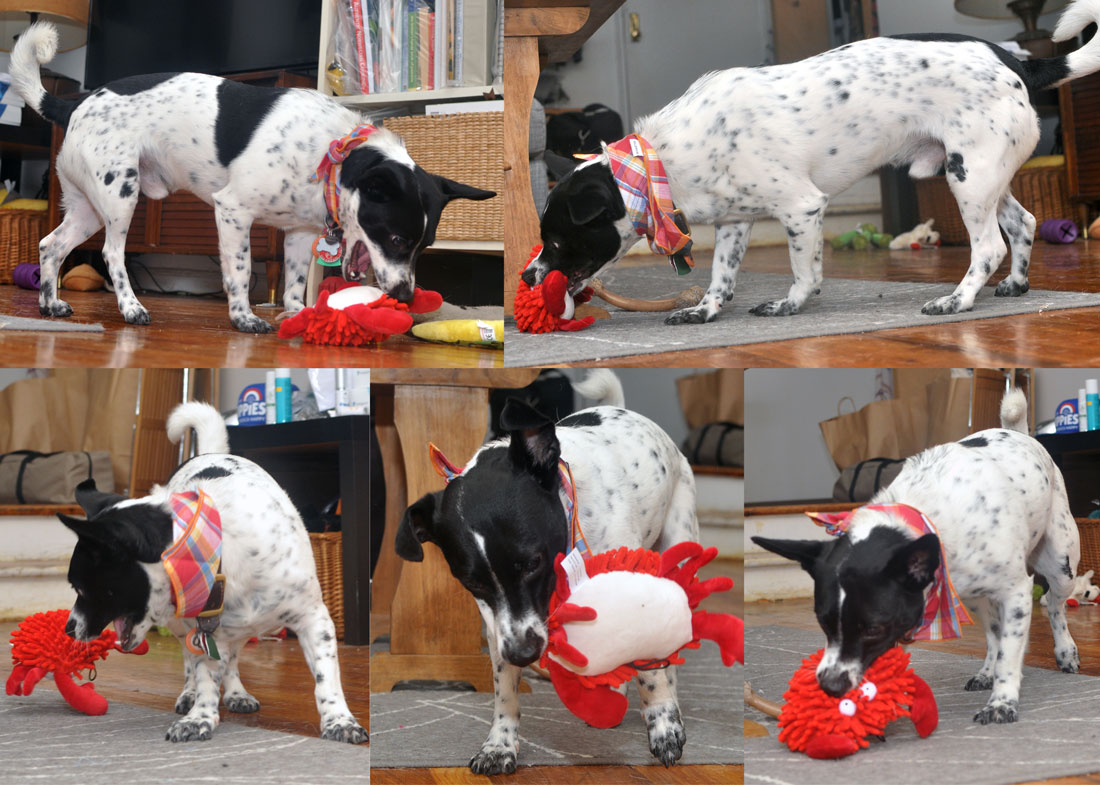 3.) ZippyPaws Adventure Bowl

This travel bowl reminds me of the treat pouch from last month, as they are by the same company and have a similar look. Combined, they could make a great dinner/water duo while on the go. This bowl also packs up smaller than other travel bowls on the market, which is a big perk when I am forced to pack as lightly as I can — without a car, I need to be able to carry a dog in a carrier, a folding crate, dog food and toys, and anything I happen to need for myself. It's also machine washable, which is always a plus.
4.) Willowear Bandana

The bandana is really adorable and I love that it's from a small company! It is well-made from beautiful plaid fabric, and is the perfect size for Henry. He'll be wearing this all year!
5.) Puppy Scoops Maple Bacon Ice Cream 

I am so excited for this item. This is a perfect example of an innovative, fun product that I will absolutely use but wouldn't be able to justify or think of buying on my own. All I have to do is add water and freeze, and then Henry and I can both eat ice cream while binge watching the new season of Orange is the New Black. The one downside is that evaporated cane juice is one of the first ingredients (read: SUGAR), so we will both have to take it easy with our frozen treats.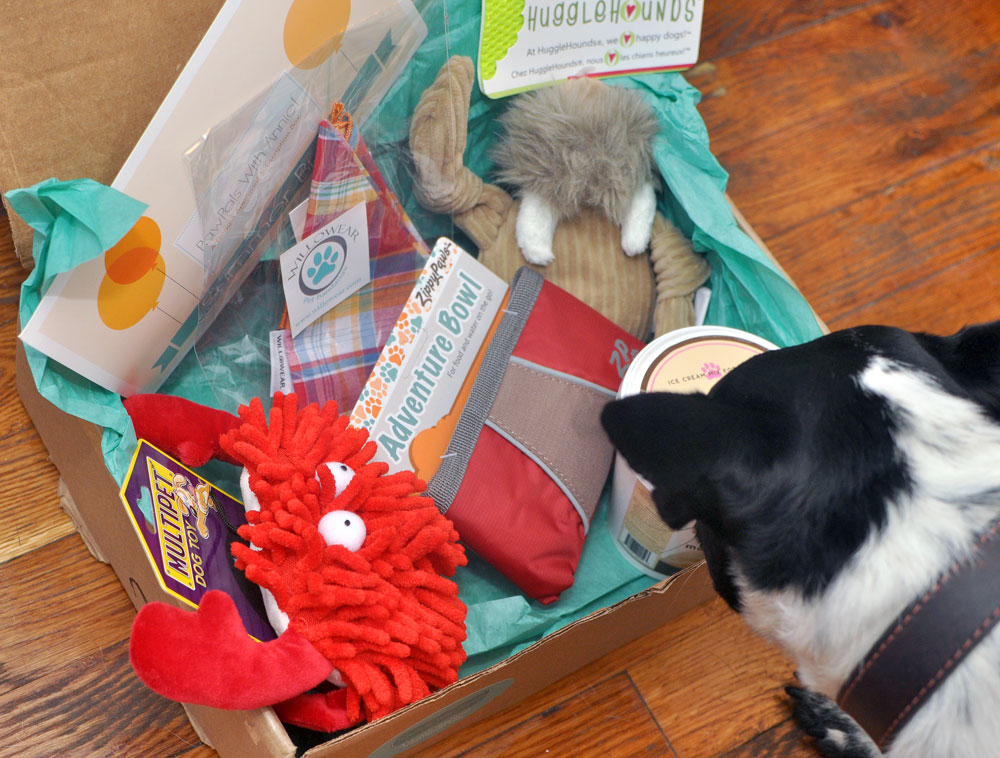 The Takeaway
The PawPals With Annie! June box was as delightful as a summer afternoon! (Too much? Too much.) Here are some quick thoughts that I've compiled on the box as a whole:
1.) I love that our PawPals With Annie! boxes have focused on more unusual items, such as travel bowls and bandanas. Other subscription box services focus more on traditional toys and treats, so it's nice that shoppers have a variety of box types to choose from. 
2.) The only edible item in this month's box was the ice cream, and there were no traditional treats. I actually really loved this, since we tend to receive a lot of treats in other boxes, but it is something to consider if you are contemplating subscribing to this service exclusively. That being said, last month's box included MOSTLY treats, so it's all the same in the end.
3.) The items in this month's box are, overall, longer-lasting and/or more unusual than last month's. If anything, I would swap one stuffed toy from this month's for one treat from last month's to help even it out. 
4.) I love that the PawPals With Annie! boxes feature items from small businesses, such as the Camberville Dog Treats from last month and the Willowear bandana from this month.
5.) The PawPals with Annie! boxes seem to come with fewer items, but the items you receive are high quality. If this is your jam, PawPals With Annie! is worth checking out! 
Buy your own PawPals With Annie! box at their website, and check them out on Instagram and Facebook!