You know that dental health is important for your pup's overall well-being, but did you know that there are easy ways to keep those teeth in tip-top shape? Keep reading to learn about one of our favorite all-natural, fun ways to clean Henry's chompers: natural dog chews for good dental health!
Disclosure: We have been compensated by Only Natural Pet to write about their all-natural dog chews. I'm being 100% honest when I say that they are one of the only companies that I trust when it comes to chews, and I am thrilled to help educate others! In addition, this post contains affiliate links, which means that we earn a small percentage of sales made after clicking on the link. There is no additional cost to you — it's just Only Natural Pet's way of thanking us for spreading the word!  Also note that I am not a veterinarian and the following post should not be taken as veterinary advice. Consult your veterinarian with any specific questions or concerns. The following opinions are completely my own and do not represent any other company's views.
Dog Chews For Good Dental Health
Henry's Dental Health Scare
In October, Henry's vet diagnosed him with Stage 1 dental disease and scheduled him for a cleaning later that month. Sure, a dental cleaning sounds relatively harmless — until you realize the impact on your wallet and emotional wellbeing. Dental cleanings in our area start at $400 and require general anesthesia. Eeks! Although Henry had "gone under" before I adopted him for both his neuter and leg surgeries, it was the first time I had personally entrusted him with a surgery team. I was scared! Thankfully, his vet is absolutely fantastic and he made it through with flying colors.
I always had the best intentions when it came to Henry's dental health. Although I purchased a doggie toothpaste set, Henry hated having his teeth brushed and I neglected to properly utilize it. (I'm sure many of you can relate!) The dental treats I occasionally gave him helped stave off some issues, but they needed backup.
What if I told you there is a way to help your pup's dental health that is both all-natural and fun for your dog? It exists! Bully sticks and other natural chews can help keep your dog's teeth clean — and we love the ones from Only Natural Pet!
Why Natural Dog Chews Can Benefit Dental Health
According to a 2014 study from the Rutgers Department of Biology in Camden, New Jersey, bully sticks can reduce the bacteria on a dog's teeth by 60.2%. The only more effective measures were raw bones (often too messy for the average dog owner) and brushing (highly effective but easy to forget or neglect). Bully sticks even beat out specially formulated dental chews!
Why is this important? According to a source cited by the above study, bacteria reproduce and accumulate on a dog's teeth and can form a layer of biofilm that often leads to plaque and tartar.  Another one of their sources claims that 20% of one-year-old dogs and 80% of three-year-old dogs suffer from periodontal disease — YIKES! That's a lot! This Periodontal disease can result in both dental issues like cavities and pocketing along the gum line, as well as increased kidney and liver disease. (To learn more, check out the study at the link in the last paragraph). 
In addition to the dental health benefits, bully sticks and chews are just plain fun! They can help keep your pup mentally stimulated for long stretches of time.
How to Give Your Dog Chews For Dental Health
1.) Appropriate Size
Find a chew that is not too large nor too small — you don't want your dog to choke or hurt him or herself! Follow any directions on the packaging to help select an appropriate chew.
2.) Appropriate Hardness
Since he's also prone to tooth fractures, Henry's vet recommended that I use my fingernail to test any chew I give him. If I can dent it with my nail, it's ok for him. Your dog may also have specific needs, so talk to your vet to make sure you're selection the apppropriate treat.
3.) Easily Digestible
It's important to find a chew that is easily digestible. For this reason, I mainly stick to pizzle-, muscle-, and ligament- based chews (and similar) such as bully sticks and dried tendons. I never feed Henry rawhide chews — after my childhood dog needed surgery after an undigested chunk stuck in her intestines, they're outlawed from my house. I won't go into it now, but I highly suggest that you do a little research about rawhide's dangers.
Only Natural Pet is one of the only companies I trust when it comes to dog chews because they have such high ingredient standards. Here are a few of the great chew options they sent Henry to try:

Only Natural Pet's Pretzel Bully Twist starts with their classic 12-inch bully stick, bent into a fun pretzel shape. It's grain free, single ingredient, and only made from grass fed, free range cattle inspected by the USDA. Because it's pure meat, this chew is highly digestible and naturally high in protein. (If you don't know what part bully sticks are made from, I'll let you look that up on your own!) Henry LOVES bully sticks — he finds them delicious and they keep him busy for a long, long time — and this unique shape adds a fun challenge. Two paws up!
Available as a single chew or in 3-, 6-, or 12-packs.
These Thick Angus Tendon chews are high in protein and low in fat — not to mention preservative-free and additive-free. They're from free-range South American cattle and are dehydrated, ensuring that the nutrients and flavor remain intact.  This chew is both thick and long, ensuring your pup will stay engaged for a while! It looks pretty small in the phote, but these chews are approximately 7 inches long and 2-1/2″ inches wide. That would keep many pups busy for quite a while!
Available as a single chew or in 5-, 10-, or 20-packs.
These backstrap chews are oven baked and offer a long-lasting, tough chew filled with taste and nutrients.  They're completely grain free and made exclusively from grass fed, free range, USDA inspected beef. They're both highly digestible and high in protein.
Each Beef Backstrap measures approximately 6 inches long. They're available as a single chew or in 5-, 10-, or 20-packs.
These chews are probably suited to larger dogs with strong teeth — although Henry made it through his chewing session safely, they're pretty hard.
This is a crazy chew! While the other chews on the list are hard and meant for gnawing, this one is more crunchy. This would probably be a great choice for a dog with more sensitive, fragile teeth or who likes the immediate gratification of a quick snack.
This turkey neck is raw and gently freeze-dried, meaning that all of the taste and nutrients are still there! It's made from a single ingredient — USA turkey — and is free of preservatives and additive.
Each freeze-dried turkey neck measures approximately 8.5 inches long and 1.5 inches wide. They're available as a single chew or in 3-, 6-, or 12-packs.
These aren't the only great chews from Only Natural Pet! You can check out their website for a wide variety of bully sticks, cows ears, tendons, tracheas, and more. I'm not joking when I say that Only Natural Pet is one of the only brands that I trust when it comes to healthy, high-quality, all-natural chews.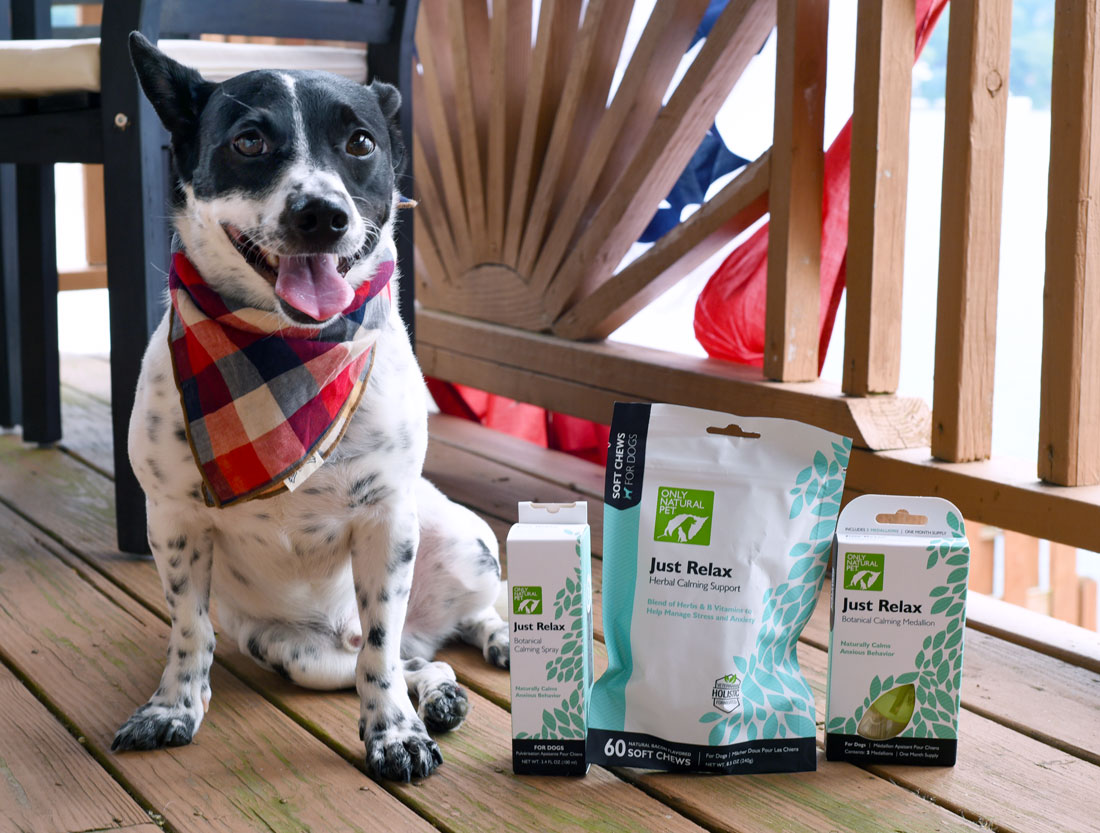 There are so many reasons why we love Only Natural Pet, including their high ingredient standards, the fact that every one of their brand products is developed and approved by their holistic veterinarian, their 100% guarantee, and their commitments to both sustainability and helping you save money. To learn more about each of these points, check out our review on Only Natural Pet's natural calming aids for dogs.
FIND ONLY NATURAL PET
Fine Only Natural Pet at their website, Facebook page, Instagram, and Twitter!
Which Chew Would Your Dog Choose?
Let us know in the comments!