Disclaimer: This post contains affiliate links that help support The Broke Dog. For more information, please see my Disclosure and Disclaimer page.
IMPORTANT UPDATE: ON OCTOBER 3, 2016, AMAZON CHANGED THEIR TERMS OF SERVICE TO BAN INCENTIVIZED REVIEWS OUTSIDE OF THOSE FACILITATED THROUGH THEIR VINE PROGRAM. MANY OF THESE SITES WILL CONTINUE TO OFFER DISCOUNTS, BUT A REVIEW IS NOT REQUIRED. READ MORE HERE.
Did you know that it is super easy to get discounted or free Amazon products in exchange for an honest review? There's no catch — just lots of savings. I've purchased dozens of dog products and home products for incredible deals, and I'm going to teach you how! Keep reading to learn more!
How to Earn Free Amazon Products
How does it work?
1.) Sign up for one or more site that list available products. There are dozens of options, but I've listed my five favorites below.
2.) Purchase your chosen product (or request to purchase, depending on how each site is set up — more on that below).
3.) Once you are approved, you will receive a unique promo code.
4.) Order the product as you normally would on Amazon, but use the promo code when you check out.
5.) Receive and test the product!
6.) Leave a review on Amazon through the site where you claimed the item.
There are many options, but these are the five sites that I regularly use:
How Does it Work?
Elite Deal Club sends registered users an email each morning with a sampling of products that will be available that day. At 10AM, the first batch of products goes live and you may claim one code. At 2PM, another batch of items goes live and you can claim one more code. At 5PM, you may claim as many leftover codes as you wish. Set your alarms and get there on time because the best items go quickly!
What Kinds of Deals Will You Find?
There are many products that are $1 or free! It varies based on the item and the day, but expect to pay no more than $5.
Do I Need To Be Approved For Each Deal?
Nope – if you claim it first, it's yours! Please buy every item that you claim so that it is fair to the other users.
Recently Spotted: OxGord 700 Pet Dog Waste Bags for $5
My Favorite Henry Buy: Urban Waste Bags Black and BluePoop Bags, 700-Count for $2.57
My Favorite "Me" Buy: Art Naturals Daily Organic Argan Oil Shampoo – 16 oz for FREE!
How Does It Work?
Shop a selection of items in several categories. After you purchase and review your first item, your purchase limit increases.
What Kind of Deals Will You Find?
Typically, I find that these deals are usually around 50% off, but I've seen higher and lower.
Do I Need To Be Approved For Each Deal?
Nope – each item you "snag" is yours.
Recently Spotted: Milliard Wide Pet Cube/Ottoman (Reg. Price $44.99) for $24.00
My Favorite Henry Buy: Water Resistant Sports Belt (Reg. 10.99) for $4.94. We use this when we go running!
My Favorite "Me" Buy: Mammoth Cubes Designer Giant Ice Cube Tray (Reg. Price $8.99) for $3.99
How Does It Work?
Browse a large selection of items in different categories. When you find a product you like, request to review it.
What Kind of Deals Will You Find?
It varies. I've seen some free items as well as some that are barely discounted.
Do I Need To Be Approved For Each Deal?
Yes. Each seller chooses to approve your request or not. AMZ Review Trader even grades your Amazon profile based on average review, which can affect your chances.
Recently Spotted: Oxgord Dog Harness for $0.11
My Favorite Henry Buy: 450 Dog Poop Bags and Waste Bag Dispenser for FREE!
My Favorite "Me" Buy: Camera Lens Kit for iPhone 6/6S for $9.60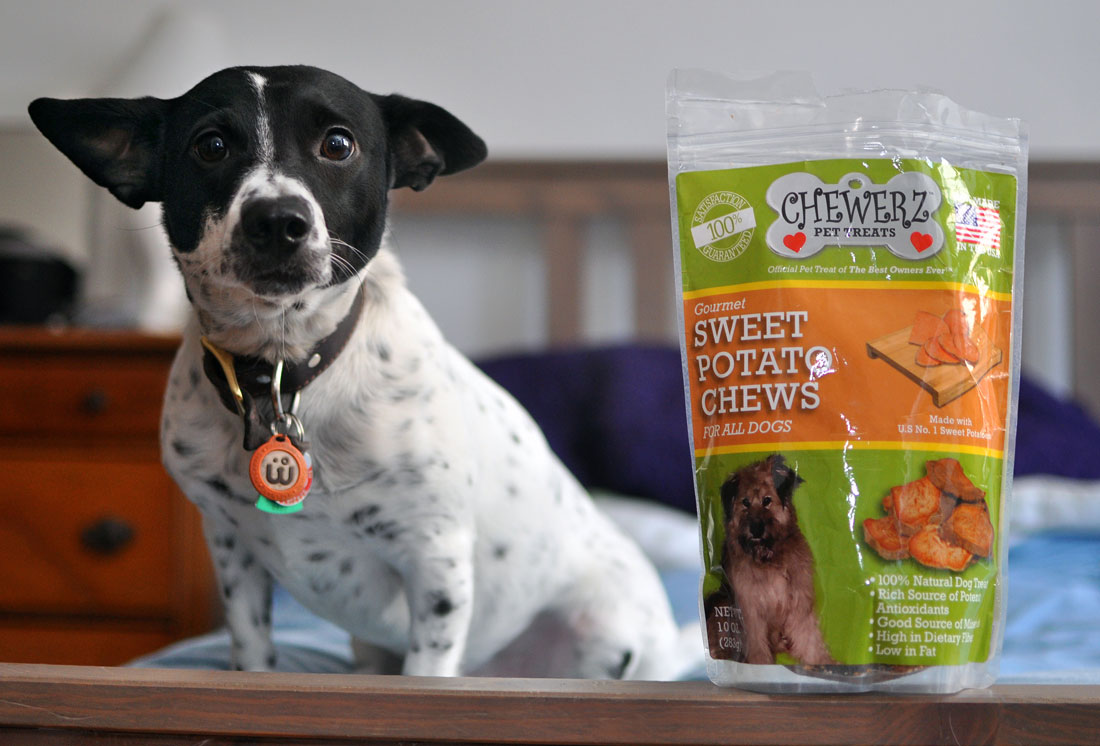 How Does It Work?
Browse a large selection of items in different categories. When you find a product you like, click "I Want This!" and your request will be sent to the seller.
What Kind of Deals Will You Find?
There are a surprising number of free deals on this site, but prices generally vary from low to high.
Do I Need To Be Approved For Each Deal?
Yes. After you click "I Want This!", your request is sent to the seller and her or she can choose to grant you the discount code or not.
Recently Spotted: 32 Ounce Stainless Steel Dog Bowls for $0.99
My Favorite Henry Buy: Chewerz Gourmet Sweet Potato Chew for $1.00
My Favorite "Me" Buy: Ginger Root Essential Oil for FREE!
How Does It Work?
Tomoson is geared towards bloggers and users who have a strong social media presence. Generally, you receive free products in exchange for a review on a blog and/or a shoutout on various social media platforms. A few deals, however, simply require a review on Amazon.
What Kind of Deals Will You Find?
Many sellers offer free or heavily discounted items, but some offer to pay you for a review!
Do I Need To Be Approved For Each Deal?
Yes. It is up to the seller to give the discount codes to whichever user(s) they feel will best complete the requested tasks.
Recently Spotted: Majestic Pet 6 Inch Bully Sticks for FREE!
My Favorite Henry Buy: Mdeho Interactive Toy For Dogs and Cats for $0.26
My Favorite "Me" Buy: None so far – they've all been for Henry!
Tips and Tricks
1.) Check each site regularly to have a better chance at the top deals.
Elite Deal Club sends a a daily email to alert users which items will go live at 10AM and 2PM, but the other sites do not send regular reminder emails. I usually start my day by logging into each site to see what is new.
2.) Utilize Amazon Prime
Amazon Prime is extremely helpful if you are going to regularly use these sites – free shipping is great if you plan to order a new item each day. SnagShout requires you to review your first product before you can purchase the next one, and two day shipping speeds up the process and makes it less likely that you will miss out on the next perfect item when it's available. Also, some sellers on Tomoson ask if you have Prime as part of the application process, so it may increase your chances of being selected.
If you are interested in a free 30-day Amazon Prime trial, use the link below to sign up!
3.) Use Photos and Write Lengthy Reviews
Include photos and write long reviews to increase your chances, as some sellers look at your profile before approving your request. Longer and more in-depth reviews are more appealing to these sellers who are giving you items at a large discount or no cost.
4.) Include a Disclaimer
ALWAYS include in your review that you received the item for free or at a discount in exchange for your honest review. This is stated in Amazon's review policy, and your reviews will be deleted if you do not include this disclaimer. No reviews means no discounts!
5.) Purchase From The Correct Seller
Make sure you are purchasing the item from the correct seller – some promo codes will only work if you purchase from a specific seller. I had trouble purchasing one set of poop bags before realizing that my code only worked if I bought it from a specific seller.
6.) Only Use One Code at a Time
I understand that Amazon shoppers can often only use one promo code per order. If you want to buy multiple items from these deal sites at once, you'll be out of luck. Again, this is where Prime is handy – you can place multiple orders without worrying about shipping costs adding up. You can use the link above to sign up.
7.) Don't Get Carried Away!
I was definitely very eager when I first signed up for these sites – it's addictive! Now that I'm stocked up on poop bags for two years, dog shampoo for a few years, human shampoo for six months, and essential oils for WHO KNOWS how long, I've cut back. I still check the sites almost every day, but I try to only purchase things I will need and can store. That being said, it's nice to treat myself to items I would never buy otherwise (such as a dead sea face mask, coffee scrub, and huge ice cube trays), knowing that it only sets me back a couple of dollars each time.
8.) Order Other Items At The Same Time
I've received a single tiny item in a massive box and it drives me CRAZY. Ordering more than one item at once increases the chance that the box will be used more effectively. Because promo codes often can't be combined, consider throwing in some paper towels or Whimzees that you would normally buy.
Easy, isn't it? Please let me know if you have any questions about using review sites to earn free Amazon products and I will do my best to answer them!
Good luck, have fun, and happy shopping!