Disclaimer: This post contains affiliate links. This post is written based on my personal experience with Henry; I am not a trainer, veterinarian, or lawyer. Please consult a professional with questions.

Having a car in New York City is expensive, not to mention a pain in the tush. When forced to travel with their dogs, many New Yorkers choose to take the subway. There is a right way and a wrong way to do this, however, especially if your dog stresses easily. Keep reading to learn how to bring your dog on the subway while following the law and assuring it's an easy trip for you, your dog, and your fellow passengers. 
How To Bring Your Dog on the Subway
1.) Transport Your Dog in an Enclosed Container
According to the MTA, "no person may bring any animal on or into any conveyance or facility unless enclosed in a container and carried in a manner which would not annoy other passengers."
Henry and I use the Sherpa Original Deluxe carrier, and we think that it is the best option on the market. It can zip completely, has two carrying strap options, and a wonderful one-year warranty. A zipper on our last Sherpa carrier broke during the one-year period, and Quaker Pet Group replaced it without an issue. Amazon sells it for almost half the price we paid! Bonus: some Sherpa carriers are also approved for travel on several airlines.
What if your dog is too big for a traditional carrier? Well, you either have to invest in a larger carrier (they exist!), carry your dog in its crate, or get a little creative. This great post from Dog Jaunt has some ideas to get you started. 
This rule does not apply to dogs working for law enforcement agencies, to service dogs, or service dogs-in-training under a professional trainer's tutelage. It DOES apply to Emotional Support Dogs. Please refer to the MTA's website for full policies  before you bring your dog on the subway.
2.) Try a Short Trip First
A subway, with its crowds, shouting passengers, weird noises, and scary vibrations, can be a terrifying place for a dog. If your pup has little experience with public transit, you should take a short test run to gauge his or her reaction. Be sure to do it during a quieter time such as the weekend or later in the evening. Avoid rush hour: the chaos may traumatize your dog enough to make future trips impossible.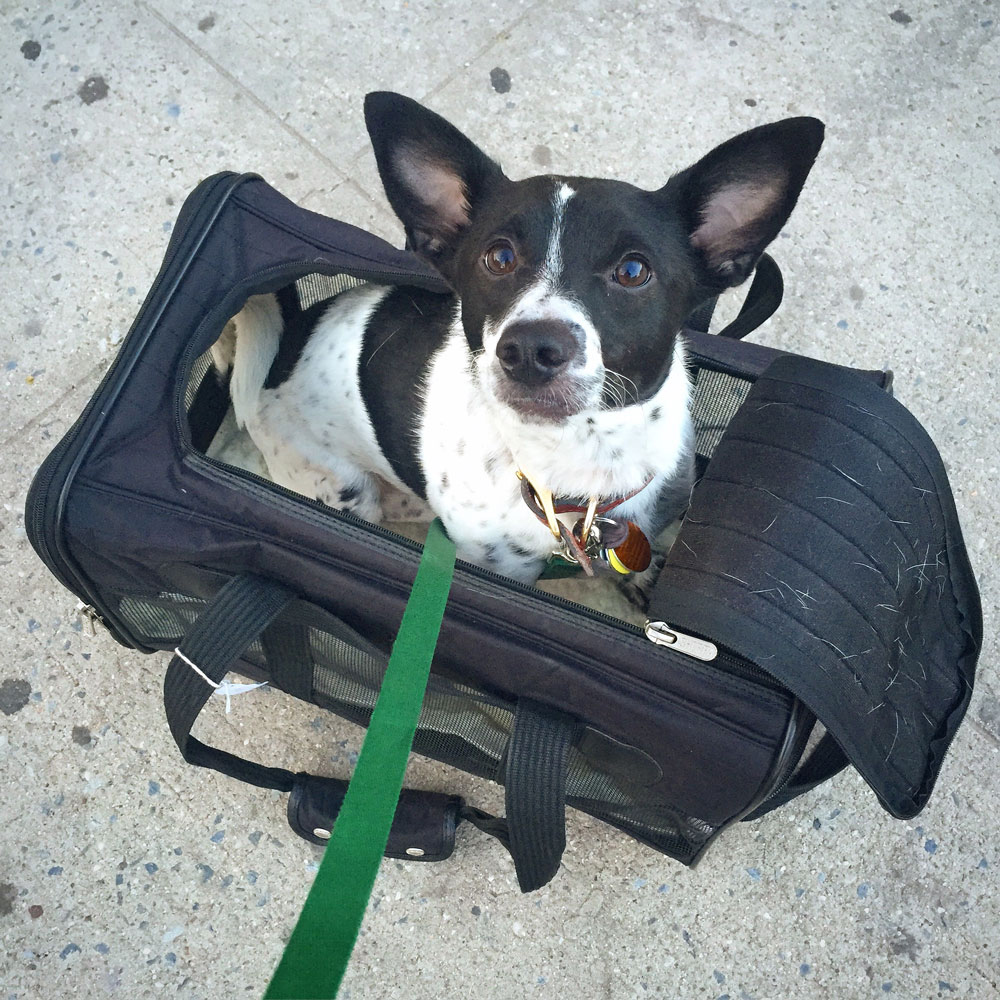 Gradually acclimate your dog to riding the subway before taking him or her on any long trips. For specific techniques, consult a trainer. 
3.) Bring Something To Distract Your Dog
Henry does NOT enjoy the subway, but it is a necessary evil. To distract him, I bring a few of his favorite treats and a large bully stick or a few Whimzee chews.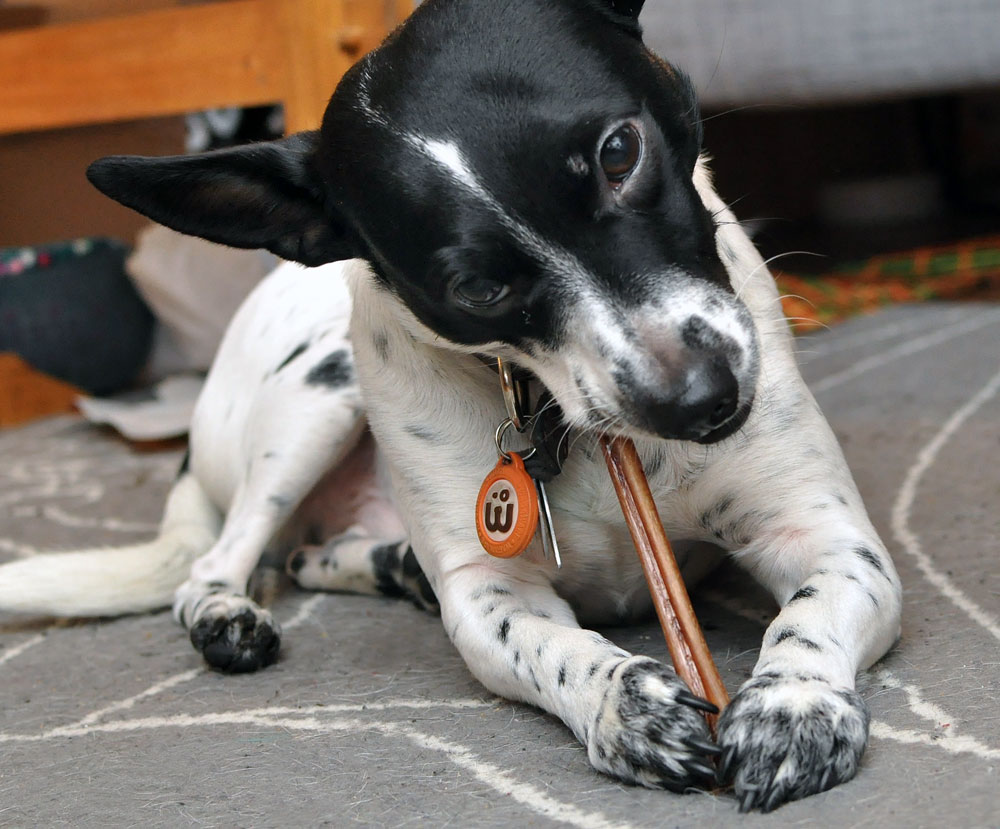 If a specific toy calms your dog, bring that. Do be careful, however, and refrain from sticking your hand into the carrier if your dog is a resource guarder. Any dog can bite under extremely stressful circumstances, and the stress of being on a train will only make it worse. Even if your dog does not resource guard, exercise caution. Even the best dog can bite in a strange, scary environment. 
4.) If Necessary, Consult Your Vet About A Sedative or Natural Remedy
I have a generic Xanax® prescription for Henry because he is overly terrified of nail trims. (We are working together with a groomer/trainer to show him that it isn't too scary.) It doesn't always work, so I am testing natural, herbal remedies with him as well. If your dog is particularly stressed while riding the subway and it is the only way you can get around, consider talking to your vet. It will be much more pleasant for your dog and your fellow passengers if her or she is calm and relaxed during your trip. 
5.) Stay Out of the Way 
You dog will have an easier time tolerating the subway if the two of you stay out of the way: stick to train car ends, if possible, and consider sliding your dog's carrier under your seat.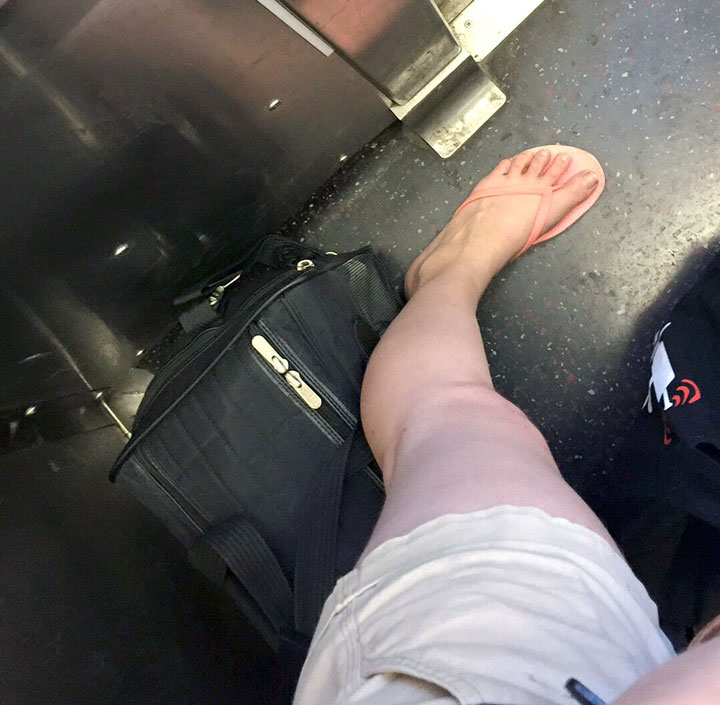 Also, avoid cars with musical acts, solicitors, or other performers if possible. Nothing can ruin a calm ride with Henry like a guitarist with an amp or a pack of teenagers performing acrobatics to loud music. If necessary, politely ask them to move to a different car, explaining that your dog is stressed. I have done this, and the performer was extremely understanding. Not all performers are sympathetic, so read the situation and react accordingly.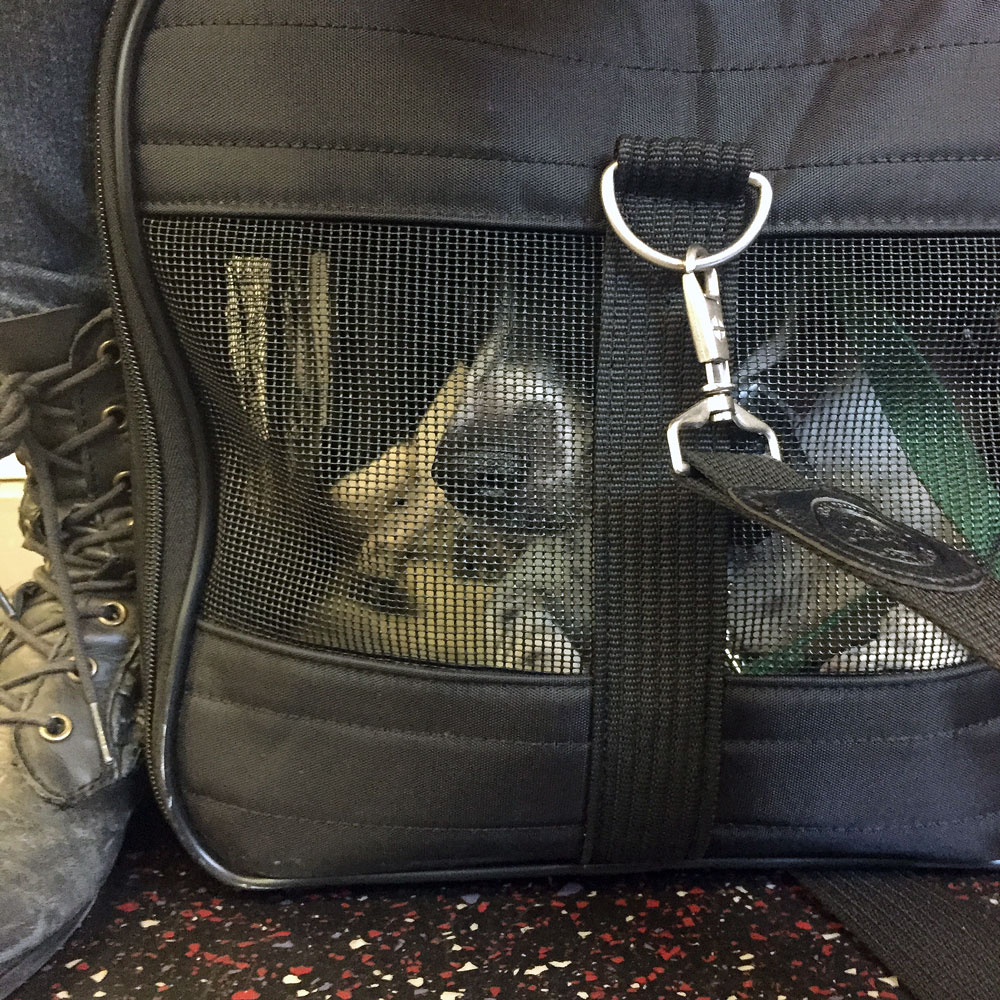 6.) Apologize and Be Kind to Your Fellow Passengers
Not all subway riders take kindly to pets on the subway, especially a barking dog. Be sure to apologize if your dog makes a fuss: it may diffuse any frustration or anger that your fellow passengers feel. It might even help them be more welcoming to another passenger's dog at a later date — help give all dog owners a good name!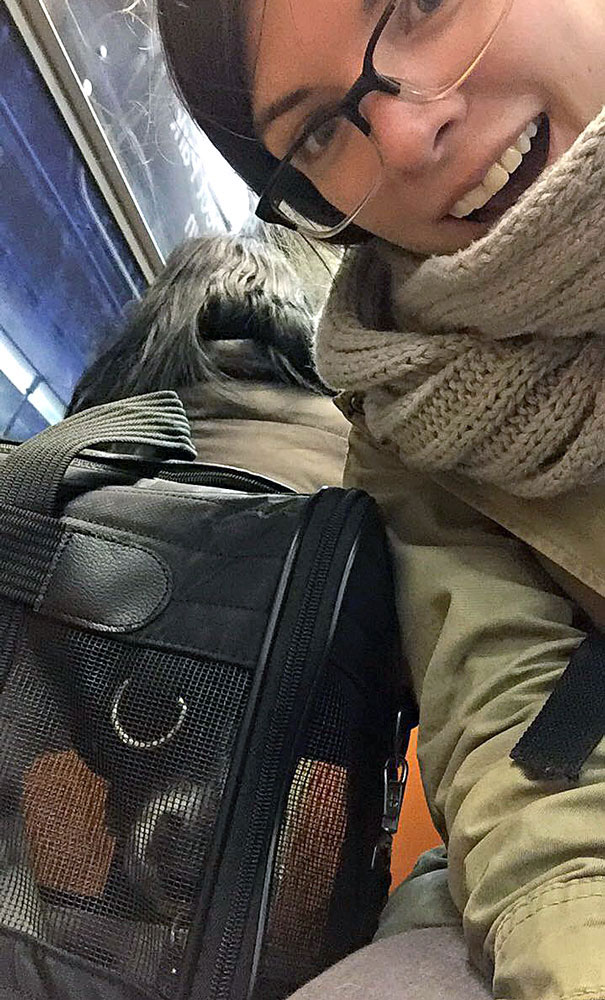 7.) Try to Have Fun!
Your dog has a better chance of relaxing if you're relaxed as well. Take a deep breath, stay calm, and enjoy the ride!
Owning a dog without having access to a car can be tricky and often stressful. With a bit of planning on how to bring your dog on the subway, it doesn't have to be too bad!