Happy new year to all of my wonderful readers! For the first post of the new year, I am excited to bring you our first Small Business Spotlight: Benny and Jack!
I love saving money AND supporting small businesses, but it's sometimes hard to do both. Small Businesses Spotlights will feature interviews with some exciting small businesses as well as exclusive giveaways and/or discounts for The Broke Dog readers!
Our first Small Business Spotlight highlights Benny and Jack, a new store in Rhode Island led by husband and wife team Dave and Rachel Bilow with the help of the store's namesakes, Benny and Jack. Read on to lean more and check out our Instagram for an exclusive giveaway!
Spotlight On: Benny and Jack
Where are you located?
The Benny and Jack retail store is located in Wakefield, Rhode Island, a small historic village in the Town of South Kingstown.
How long have you been in business?
We officially opened our doors July 5th, 2015. It's been a short 6 months, but we've learned a lot and made some great new friends, both human and canine!
How would you describe your business?
We are not your typical "pet store". Having a love and appreciation for dogs, we decided to open Benny and Jack to add a service that we felt was not being met locally. With our "Four Paws Promise" at the top of mind with everything we do, we are committed to providing a quality curated assortment of products, building a pet community like no other, always supporting animal welfare organizations through activities, fundraising events and general awareness-building, and always striving to connect local products with local dogs.
What kind of items do you sell?
At Benny and Jack, we have virtually anything and everything you need to keep your canine companion healthy and happy. We bring together quality foods, local treats, fashionable and functional accessories as well as products for the human and home. If you can't find what you're looking for, we will sniff it out for you!
Do you have any new or exciting items that you would like to highlight?
A pizza party for dogs! We carry a "Puperoni Pizza" from Pizza Pups, a small local artisan dog treat company right in our home state of Rhode Island. The Puperoni Pizza is meant to freshen breath and help protect against tartar buildup. The biscuit crust contains mint, carrot and baby oats decorated with a strawberry, tomato skin and apple frosting under dehydrated beet slices. The 8 slice pizza contains no food coloring and is composed using organic and locally-sourced ingredients. Now the pups can have a pizza party without the guilt!
Another item that is very popular is our nautical rope leashes by The Fair Lead (here and here). These rope leashes are hand-spliced in Jamestown, Rhode Island by a world sailor. Being the Ocean State and home to the Sailing Capital of the World (Newport), it's only fitting that our dogs sport the sailing lifestyle. These rope leashes are made from marine-grade rope and feature brass hardware. Custom rope collars are also custom made to coordinate with the leashes.
Do you have any pets?
Of course! Jack is our 2 1/2 year old Yellow Lab and Benny is his best dog friend (a 3 year old Yorkie). They are the namesakes of the store.
What else would you like readers to know?
We also have our online store – www.bennyandjack.com that showcases many of the products we have in-store. The site is ever-expanding, so follow us on social media and check back to see what we're up to. We also have some Benny and Jack branded products in the works, so stay tuned!
If you had one tip to share with a dog owner trying to care for and spoil his or her pet on a budget, what would it be?
One huge area that many dog parents aren't educated in is canine nutrition. Spend the time to research your food and the ingredients and manufacturing process. Many foods on the market contain ingredients that are used as cost-effective fillers or preservatives that are not good for your dogs health. In many cases, excellent quality foods are available at very similar prices. It doesn't have to be expensive to feed your dog "gourmet" and "high-end" foods. The positive effects of proper nutrition far outweighs the slight, if any, savings that it feels like you might be getting.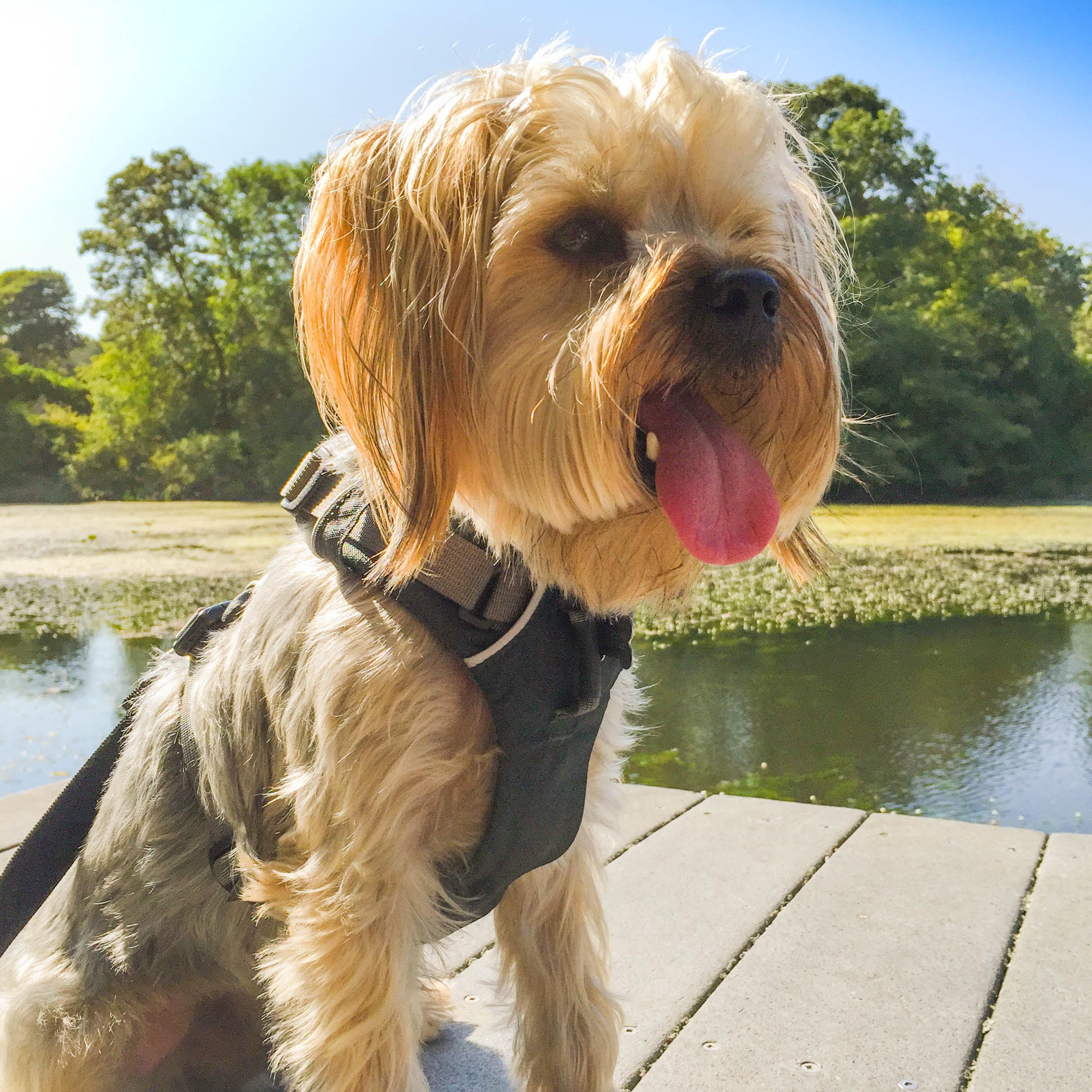 Visit Benny and Jack online, on their Facebook page, on their Instagram, and in-person in Wakefield, Rhode Island. Check back soon for our next Small Business Spotlight!
ALSO: Check out our Instagram for the chance to win a Benny and Jack Flyer and a West Paw Jive Ball!