Kaleen Wolfe works closely with her clients to create custom, one-of-a-kind jewelry. One of her specialties? Nose print and paw print jewelry! Her absolutely gorgeous work captures your furry loved one's features for years to come. We interviewed Kaleen about her company (Kaleen Wolfe Designs), her family, and, of course, her dog Billy the Blastoff Bulldog! PLUS: Enter to win a Fine Silver Custom Paw Print and Fingerprint Asymmetrical Heart, a $197 value!
Kaleen Wolfe Designs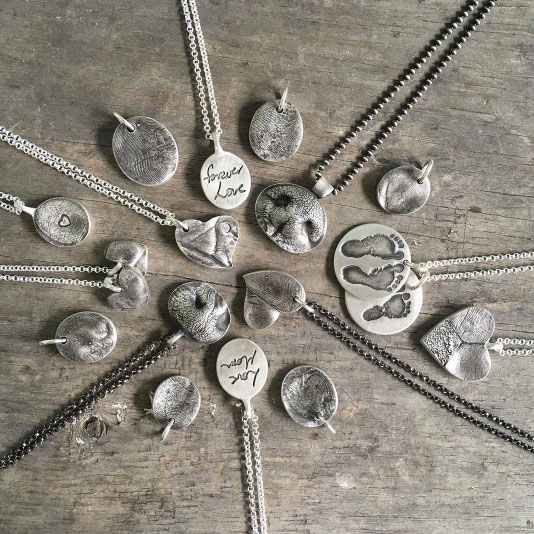 Where are you located?
I am so fortunate to create in and work from a dedicated studio space in my home, which is nestled in the woods of central Pennsylvania.
How long have you been in business?
I have been creating customized handcrafted keepsake jewelry for seven years.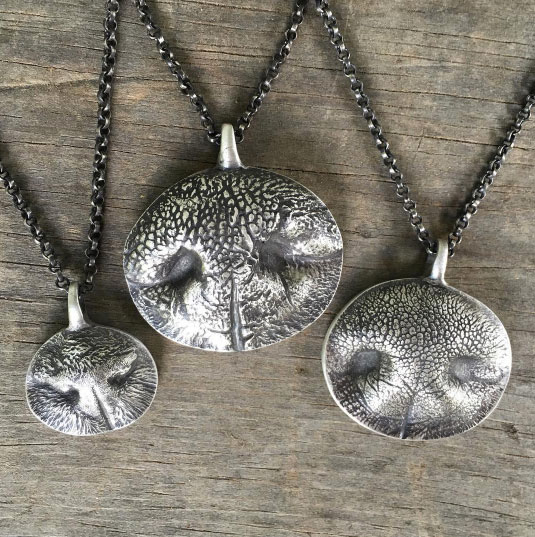 How would you describe your business?
I work intimately with my clients to create customized wearable memories of their most important life moments and their most significant relationships. I specialize in creating jewelry cast in part from pet nose and paw prints, fingerprints, and newborn baby footprints — and sometimes combinations of any or all of those.
What kind of items do you sell?
I create custom keepsake jewelry that incorporates fingerprints, pet prints, and baby footprints.  Virtually every piece that I create is a celebration of my clients' loves.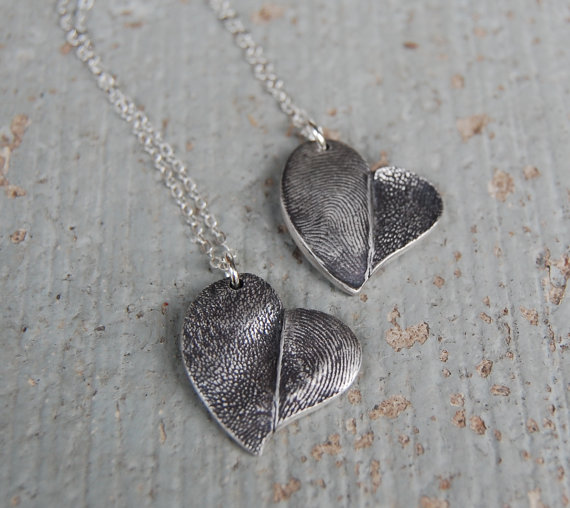 Do you have any new or exciting items that you would like to highlight?
One of my all-time favorite designs is my combination paw print and fingerprint asymmetrical heart.  This is an original design that is one of my most popular options – and it's the one I'm offering for this giveaway.  This pendant is completely customized in fine silver with a portion of both your favorite pup's and person's print – or you can combine your pet's print with your own fingerprint, symbolizing the one-of-a-kind way that they've wiggled right into your heart.
Do you have any pets?
Yes!! We share our home and hearts with three cats (Charlie, Rocky, and Fred) and Billy the Blastoff Bulldog, name credit to my then 4-year-old son. Kind of weirdly, my father-in-law, who is named William, goes by "Billy" with his friends — so he's always kind of confused when he visits and we talk to our dog!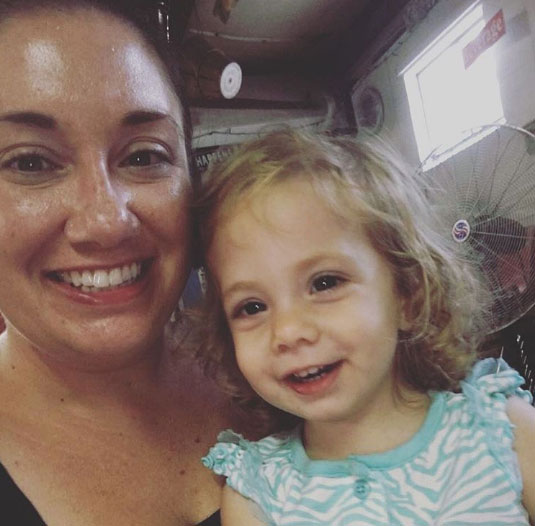 Tell us about the humans behind your business!
Since I work from home, I'm lucky to always be surrounded by my family, even when I'm working.  My family includes my husband, Christian, and my children: Silas, who is 6; Emmett, who is 4; and Felicity, who is 1.  They all play a really important part in my business, from critiquing my ideas to helping me package impression kits and finished jewelry.  They all love stringing pony beads onto yarn and making "jewelries."  I'm really excited to introduce them to more and more jewelry fabrication skills as they grow.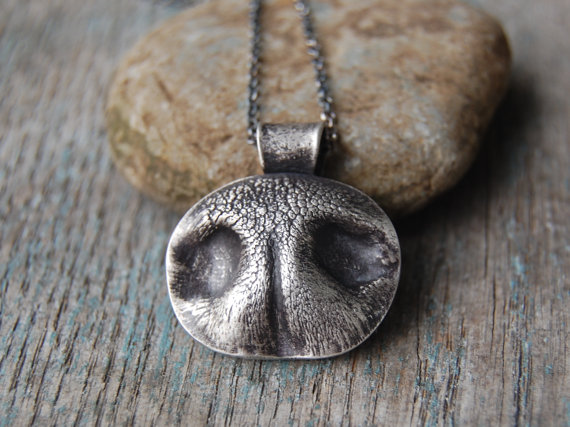 What else would you like readers to know?
I'm personally involved in every step of running my jewelry business, from answering all of the emails and phone calls, to creating the jewelry.  I love the opportunity this offers to really get to know my clients – and I very strongly believe that these relationships that I get to build help me better create something especially perfect just for each person.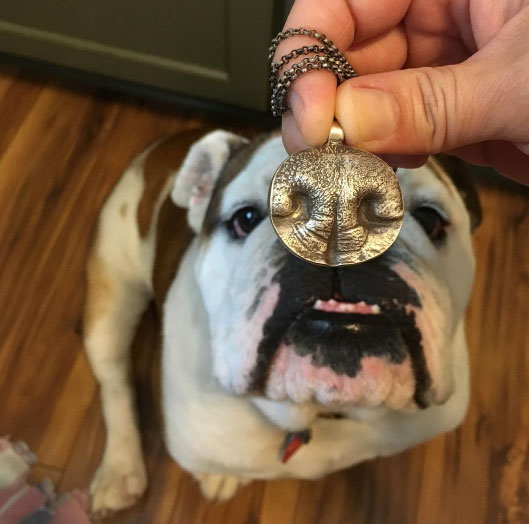 If you had one tip to share with a dog owner trying to care for and spoil his or her pet on a budget, what would it be?
Our Billy is the most active bulldog I have ever come across!  He doesn't have endless stamina – but he really makes his energy count.  One of his favorite outdoor activities is playing with a water hose. He loves to run through the water, he tries to drink it as he passes through, he rolls in the resulting puddles – there is literally nothing he would rather do with his crazy outbursts than play in hose water!  Living in rural Pennsylvania, our water comes from a well beside our house, so giving Billy a few minutes of water play here and there throughout the summer is really beneficial to his happiness and his exercise, and it definitely fits within our budget.
Giveaway Time!
Kaleen is offering a generous giveaway prize for one of our readers! One lucky winner will receive a Fine Silver Custom Paw Print and Fingerprint Asymmetrical Heart. This style is an original Kaleen Wolfe Designs piece and one of her best-sellers!
• Retails for $197.
• All-inclusive, from impression kit to finished jewelry.
• Finished diameter is approximately 3/4″.
• Custom hand-stamping — a name, for example — is included (maximum 12 characters).
Enter using the Rafflecopter widget below! Ends 8/25/16 at 12:00AM EST. Good luck!
Disclaimer: Kaleen Wolfe Designs provided the giveaway prize for this post. I was not compensated in any other way. All interview responses are Kaleen Wolfe Design's opinions.