Disclosure: This post contains affiliate links, which means I earn a small percentage of sales made through those links.
Good Reasons, a not for profit company located in New York, makes all natural dog treats while employing individuals with autism and other developmental disabilities.  What a wonderful cause! Check out our interview with this great company.
Where are you located?
North Salem, NY
How long have you been in business?
It will be two years in July.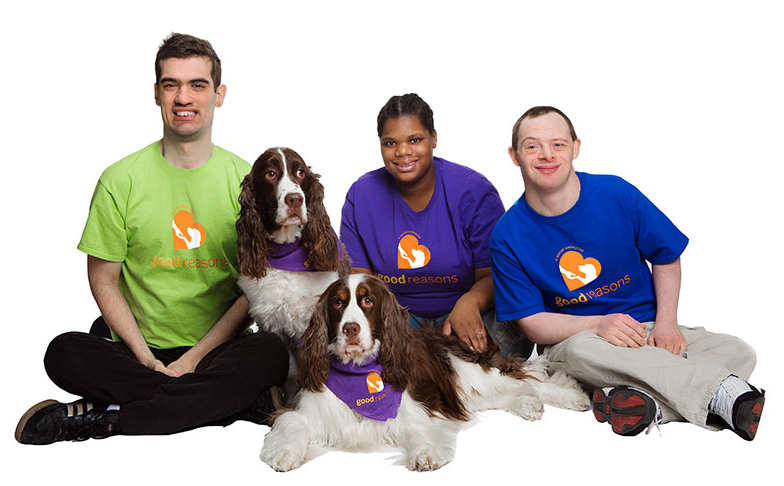 How would you describe your business?
Good Reasons is a not for profit company that makes all natural dog treats, with the mission of creating employment opportunities for people with autism and other developmental disabilities.
What kind of items do you sell?
All natural dog treats. (We have six different flavors) and we sell GR GEAR (sweatshirt, t-shirt, cap, dog bandana, umbrella)
Do you have any new or exciting items that you would like to highlight?
In June we are featuring Tucker's Tummy Ticklin Turkey flavor.
Do you have any pets?
Good Reason's CEO [Vicki Sylvester] has three brown spaniels. Our legal name is Three Brown Dogs Barkery LLC, DBA Good Reasons™. It was these three dogs that inspired the creation of the company.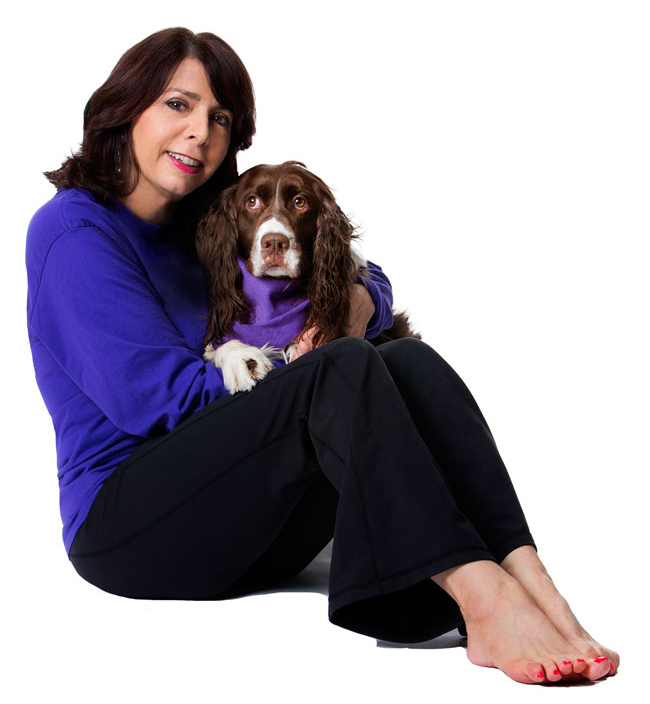 Tell us about the human(s) behind your business!
[From Good Reason's website] Good Reasons' founder, Vicki Sylvester, PhD., has been an advocate for the disabled community for over 30 years. When the state of New York asked its network of providers to help create jobs for people with disabilities, Sylvester decided to combine her love of animals with her professional experience to create a company committed to making a meaningful difference. Three Brown Dogs Barkery, LLC. was born. Named for Sylvester's own trio of tail-waggers, Three Brown Dogs Barkery, LLC. serves up delicious, all-natural dog treats with a recipe stirred together by chef Allan Katz, an alumnus of The Culinary Institute of America, and produced by an integrated workforce.
Learn more at the Meet Our Team section of the website!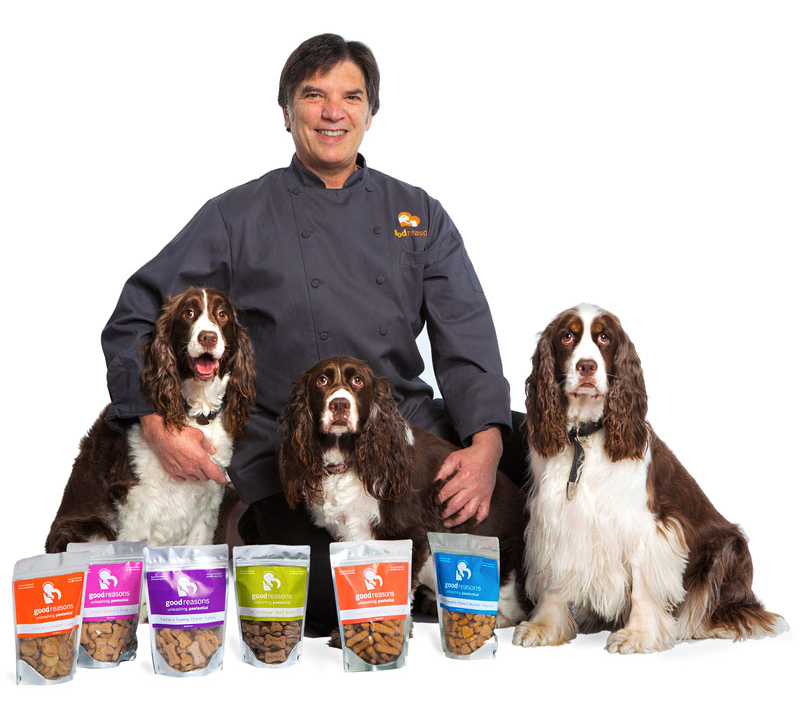 What else would you like readers to know?
The more treats we can sell, the more jobs we can create!
If you had one tip to share with a dog owner trying to care for and spoil his or her pet on a budget, what would it be?
Ingredients are important to a healthy diet, and a healthy dog. Good Reasons dog treats are healthy, all natural recipes with a fantastic mission, and are priced at an affordable rate.
You can buy them online at www.goodreasons.com and get FREE SHIPPING when you buy 4 or more items. (This includes treats or gear). We also sell in over 200 store locations nationwide — see the full list in the store locator part of the website.
Check out Good Reasons on Amazon!



Learn more by watching the Good Reasons video below,
JUNE'S SPECIAL! Use promo code SUMMER to receive $5 off your purchase of two bags of Tucker's Tummy Ticklin' Turkey treats!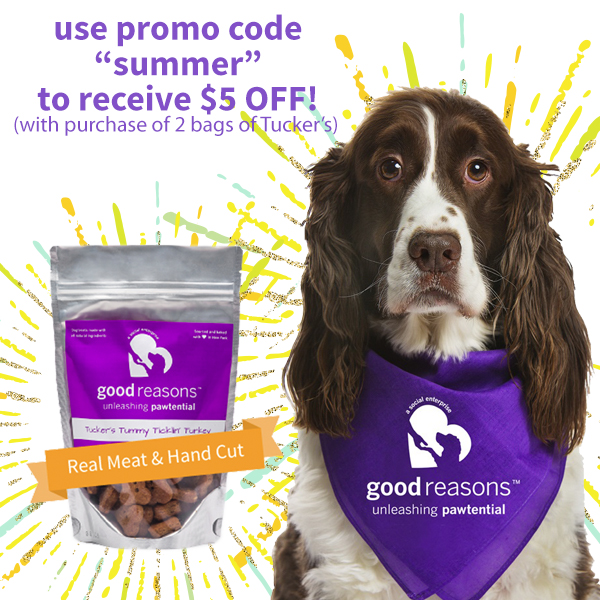 (GIVEAWAY HAS ENDED) PLUS – enter to win a MASSIVE pack of Good Reasons goodies! Use the following form to enter and you could win THREE bags of dog treats, a t-shirt, a dog bandana, and a sweatshirt. USA only, ends 12:00AM June 8 2016.
a Rafflecopter giveaway

Check out Good Reasons at their website, Instagram, and Facebook page!