Thinking about attending BlogPaws? This year's conference was my second time at the rodeo, and I've learned a few things along the way. Whether you're a newbie or seasoned veteran, check out my 11 Great Tips for BlogPaws Attendees!
11 Great Tips for BlogPaws Attendees
1.) Rest up!
BlogPaws is EXHAUSTING. Really. It's three or four days of non-stop, interactive fun and sleeping in a strange bed. Plus, if you're an introvert like I am, socializing can really wear you out! Get as much rest as you can before the conference, and also be prepared with anything you'll need to get a full night's sleep (perhaps a white noise machine, melatonin, or sleep mask).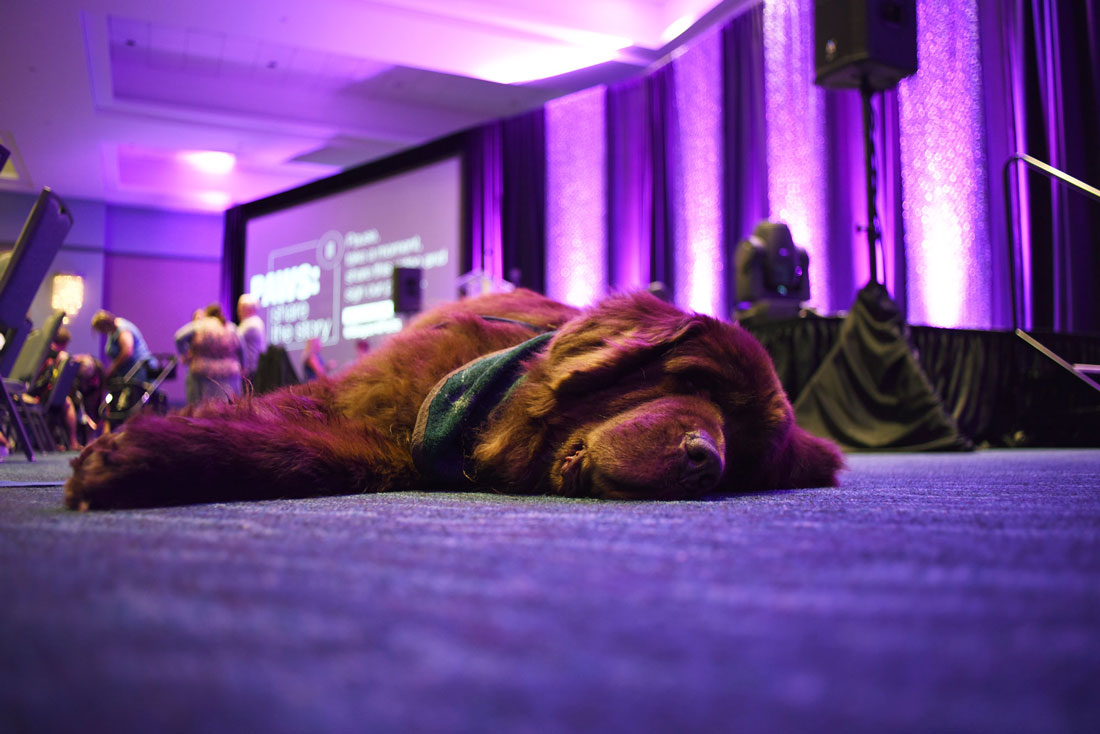 2.) Carefully Consider Whether Your Pet Can Handle The Conference
If you're not sure if your pet can handle the conference, either leave them at home or plan carefully. It's a LONG weekend for all involved, and even the most perfectly behaved pets can get testy. If your pup starts acting up in a session or presentation, take a walk, leave them in the hotel room, or drop them off at the wonderful Pet Parks provided by BlogPaws.
It can be an extremely stressful environment to a pet who is used to peace and quiet at home, and it isn't fair to certain pets to force them to socialize — not to mention that even the best dog can bite when it's scared. Be safe, be nice to your pet, and consider your fellow attendees. BlogPaws does have trainers on hand for the entire conference, so talk to them if you have concerns.
A dog stroller might help, as well: Abby Chesnut of The Chesnut Mutts told me that her stroller serves as a safe place for her dog, Jada, who has reactive tendencies. Jada stays calmer knowing that she has her own safe, elevated spot. They do it the right way!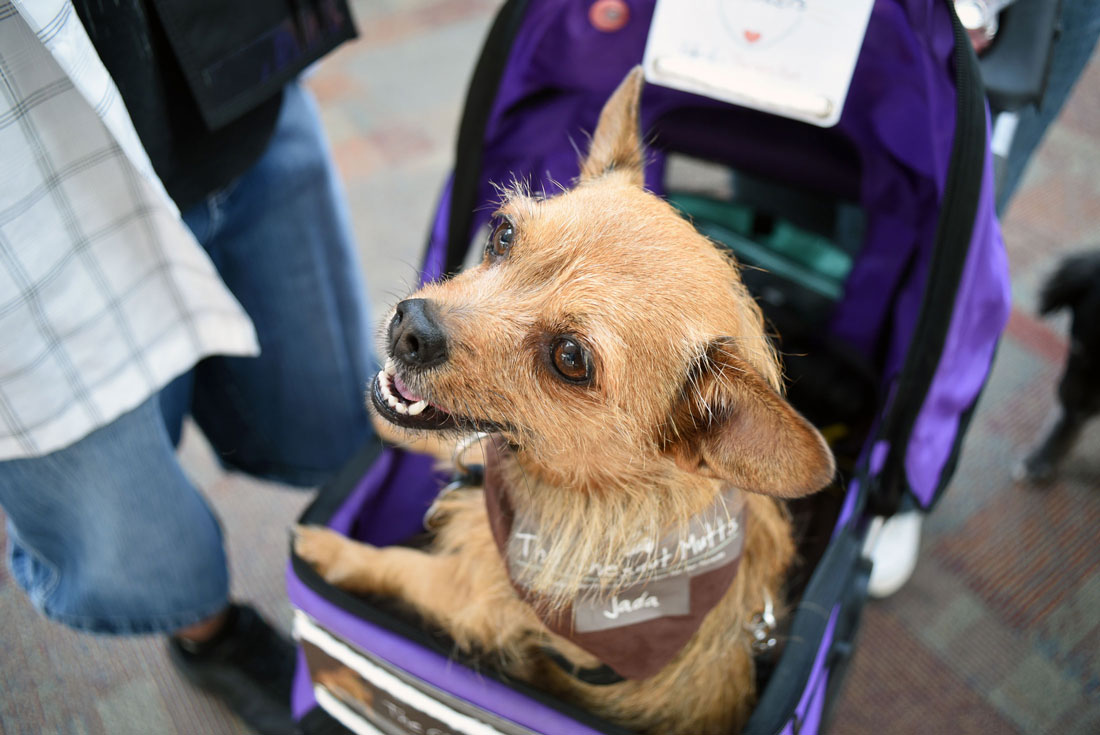 An additional note: if you can't handle cleaning up after your pet, don't bring it. We're extremely lucky that these hotels let us bring animals, and it's unfair if a few ruin it for the rest of us . We are pet influencers, and are supposed to be setting a good example for the rest of the pet-owning world. For the love of dog, pick up your poop! 
3.) Pack TISSUES
There is a good chance you'll cry at a BlogPaws conference — in fact, I cried on stage in front of the entire conference when I learned Henry's Brooklyn rescue would be receiving $10,000 from an anonymous donor for vet care.
You'll cry during moving videos (such as Bayer's introduction to the PAWS Act), when your friends win Nose-to-Nose Awards, when big check after big check is presented onstage, and when you ultimately have to say goodbye. I didn't pack tissues, and BOY did I regret it!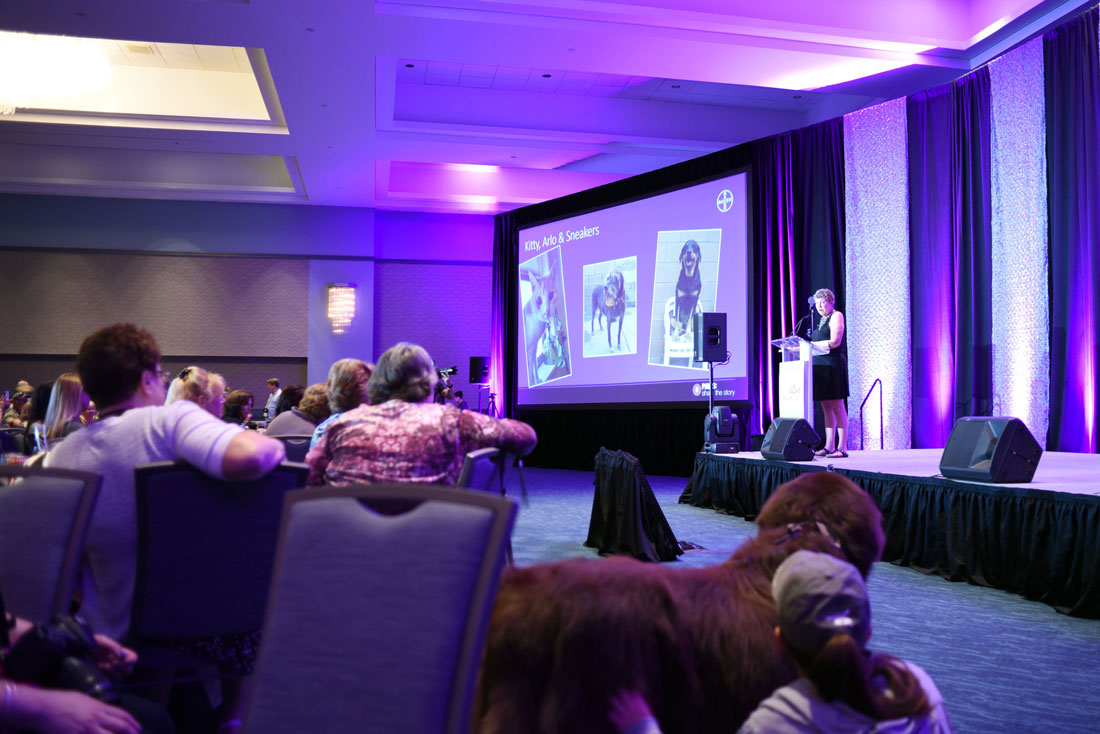 4.) Bring an extra bag
You are going to get swag — LOTS of swag. If you're flying, invest in a packable duffle bag like this one. Mine saved my butt both years! If you bring an extra empty suitcase, you're probably going to have to pay to check it. Why waste money on an empty bag? These packable duffels don't take up much space in your suitcase, and unfold to a full-size, relatively sturdy carry-on. This is one of my favorite tips for BlogPaws attendees.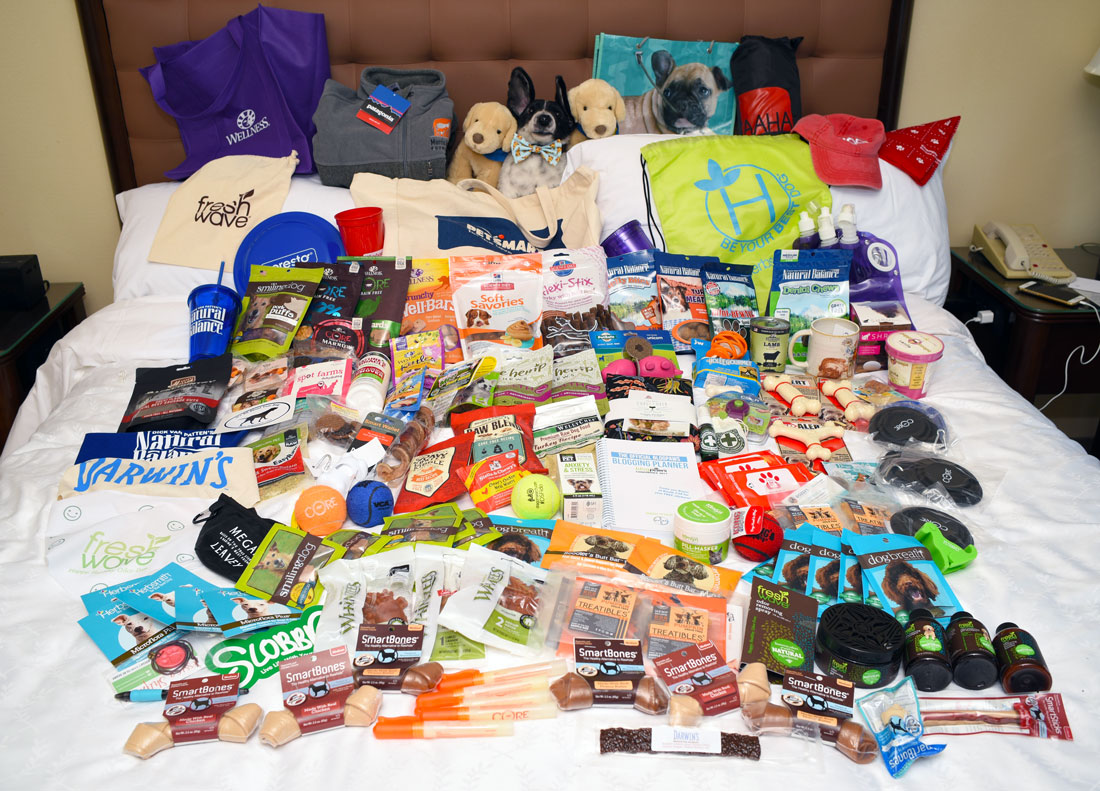 5.) Pets Are Excellent Conversation Starters
If you're nervous to say "hi," just ask someone about their pet! Everyone at BlogPaws is there because they like to talk and share about their furry companions, and you might even get a pat out of it.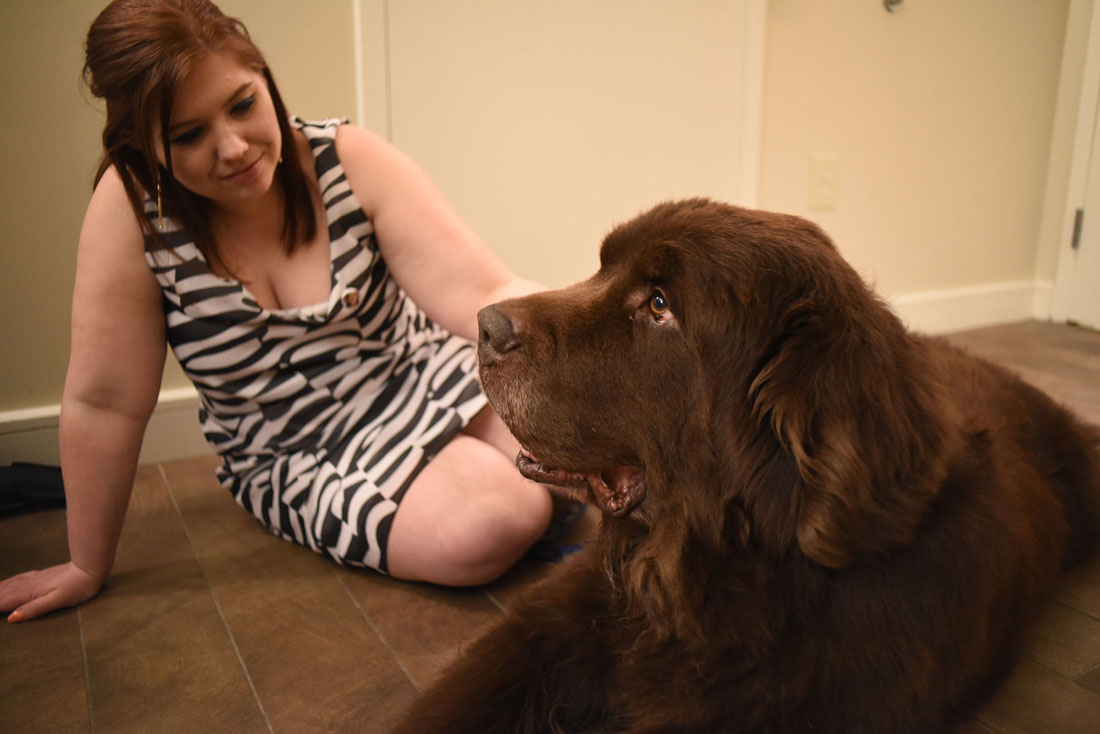 Jodi Chick, blogger at Kol's Notes, said it best at one of this year's meals: "We're all here because we're better on the internet." It's just so perfect; I've even bonded with several BlogPaws pals over shared social anxiety and introversion. We all feel awkward and weird. If you're nervous about talking to someone, chances are that they are too. Just say hi! You never know — you might end up connecting over it.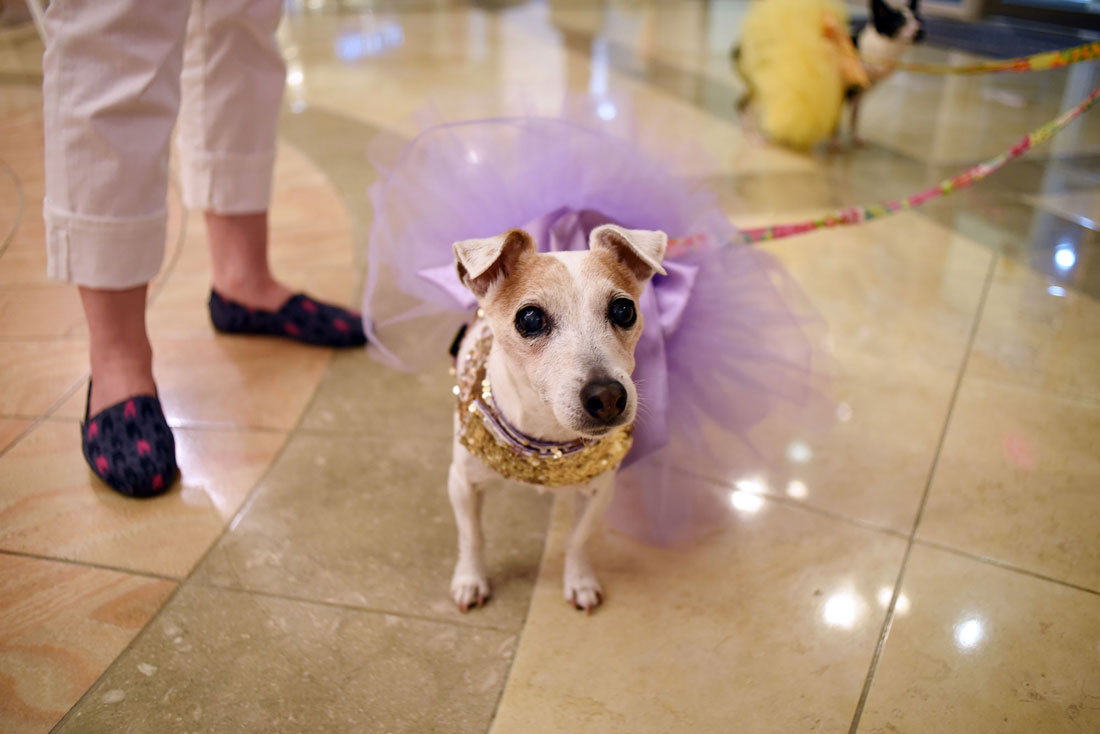 6.) Bring Business Cards — And Goodies!
It's a conference, so you'll obviously want to bring business cards — but have you considered bringing other goodies? I'll never forget when Jessica Shipman of Beagles & Bargains handed me a gorgeous charm bangle last year. I was absolutely touched. If you want brands and bloggers to remember you, bring a little gift!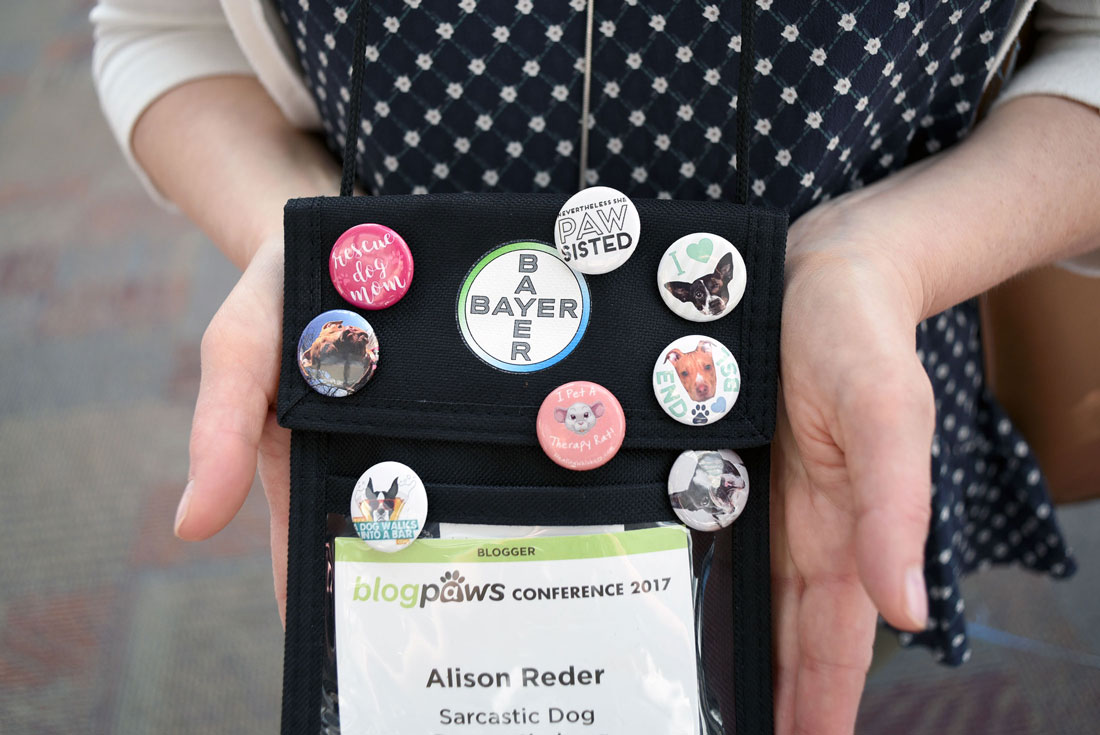 This year, I decided to make little buttons to hand out. Not only were they excellent conversation starters, some of the sponsoring brands even tweeted about them! My only advice is to plan ahead, and not decide to make hundred of buttons (with a button maker you don't yet own) the Friday before the conference. I did that, and while it was exhilarating and exciting, I ended up breaking the button machine. Long story. In addition, other bloggers told me that they would be interested in paying me to make buttons for their blogs for next year.
Henry couldn't be at #BlogPaws this year, but he was with us in spirit (well, pins actually). 😍 @thebrokedog pic.twitter.com/lvNRwVmqLC

— Herbsmith Inc. (@herbsmithinc) May 19, 2017
7.) Yes, You Can Find Sponsors — Even Your First Year!
When I decided to attend BlogPaws 2016 as both as conference and blogging newbie, I found sponsors to help make it possible. Yes, you read that right: I had only been blogging in earnest for a few months, but brands paid me to attend BlogPaws.
You offer more than you think: the event sponsors pay a lot of money to get in front of your fellow bloggers (thank you, sponsors!), so your sponsorship is actually a much less expensive way to have a presence. I offered different options for different price tiers, and tried to think of creative ways to represent the brands without breaking BlogPaws's sponsorship rules. You could wear a t-shirt with their logo on it, deck your dog out with a branded bandana, or even use your flat pet as a mini billboard. In addition, you can offer sponsored posts, sidebar ads, or social media shoutouts. Get creative!
For more info on the right way to do a BlogPaws Sponsorship, check out this post on the BlogPaws blog. If you're curious what I offered my first year, check out my GoFundMe page.
8.) Stay at the Host Hotel
Really. It's worth it. You might be tempted to find a less expensive option, but you really do want to be in the center of the action. For example: you will want to drop off your swag mid-day on Thursday and Friday. I promise you: unless you have one of those fancy dog strollers, your arms are going to get tired!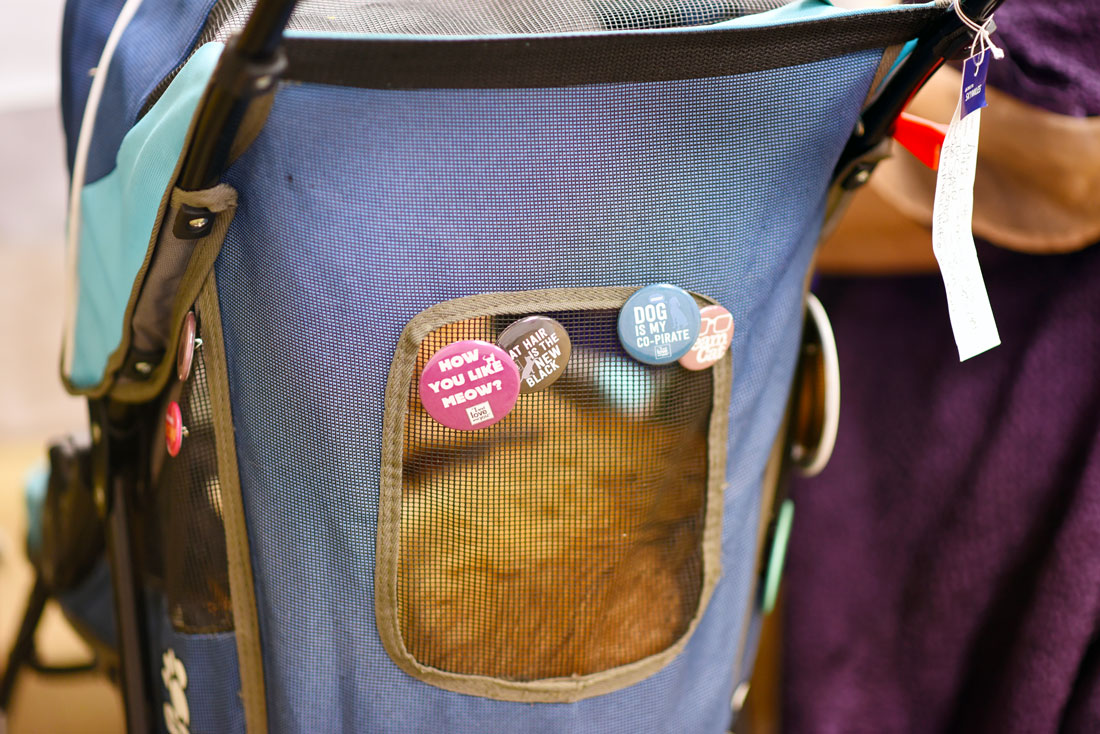 If cost is an issue, find a roommate. There is always a roommate board — which is how I found my first amazing roommate, Christine, of Oh My Shih Tzu. Not only will you save a lot of money, but they might introduce you to folks you wouldn't have met otherwise.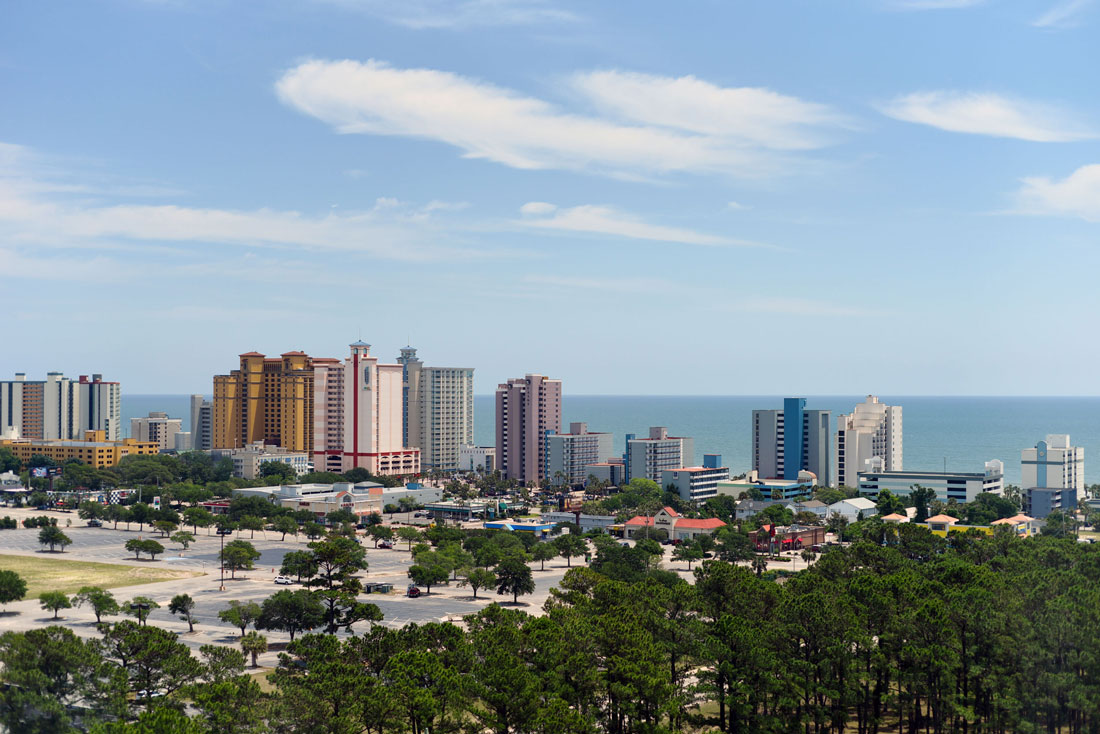 9.) Bring Pepto, Pain Killers, and A Water Bottle
Be prepared for any emergency! I won't go into details…but there were a few things I wish I packed this year. Also, hydration is important, and it's easy to lapse when you're so busy. Make it a priority!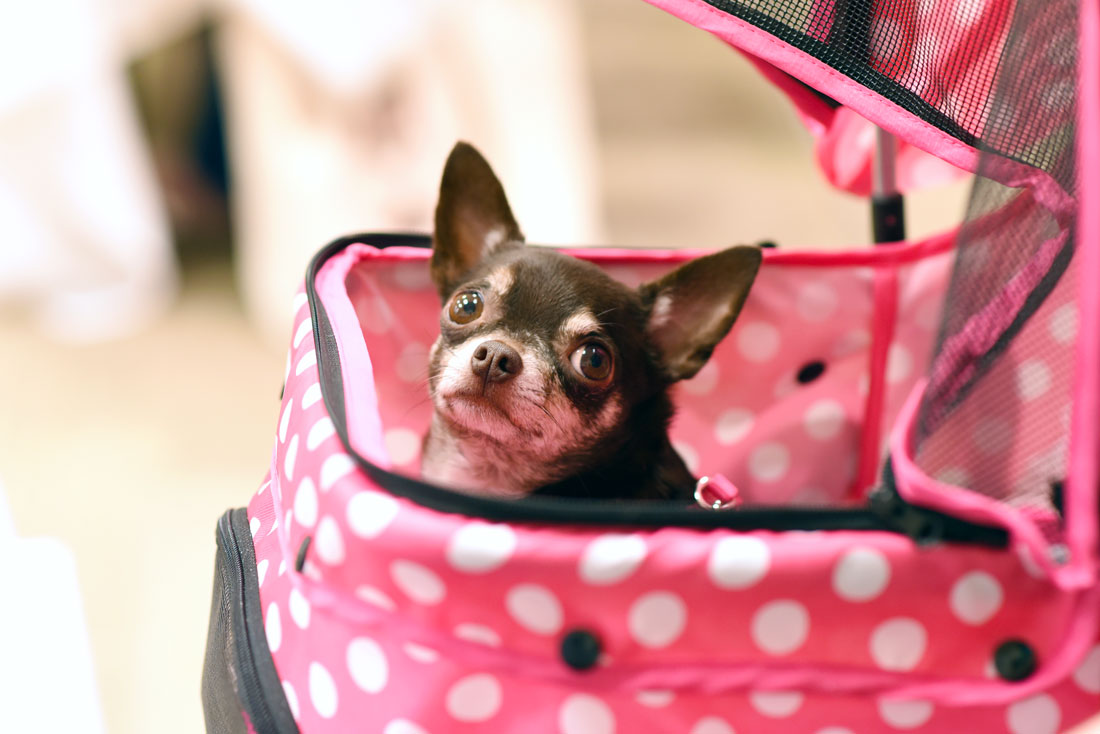 10.) Make goals, but don't put too much pressure on yourself
It's a conference, and you're there to learn, but don't be too hard on yourself! One of the best connections I made last year happened during an unofficial after-hours gathering at the hotel bar, so don't discount a little socializing.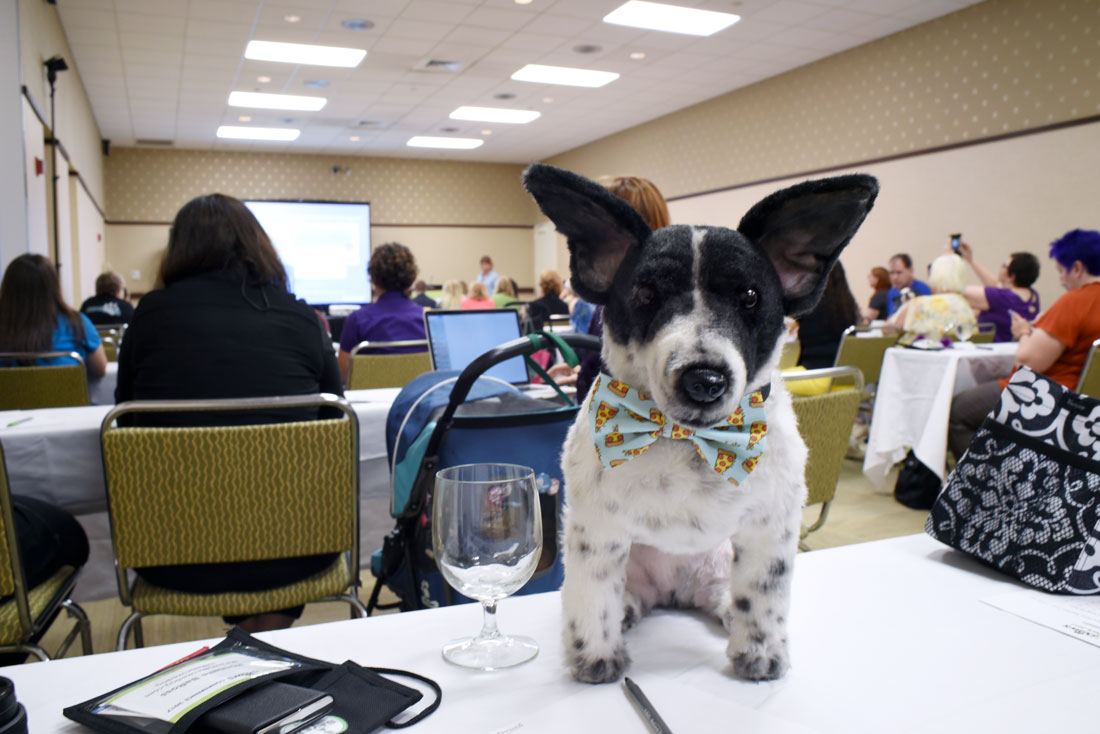 If I had been determined to check everything off my To Do or To Learn lists, I would have missed out. Having fun and networking is just as important as learning!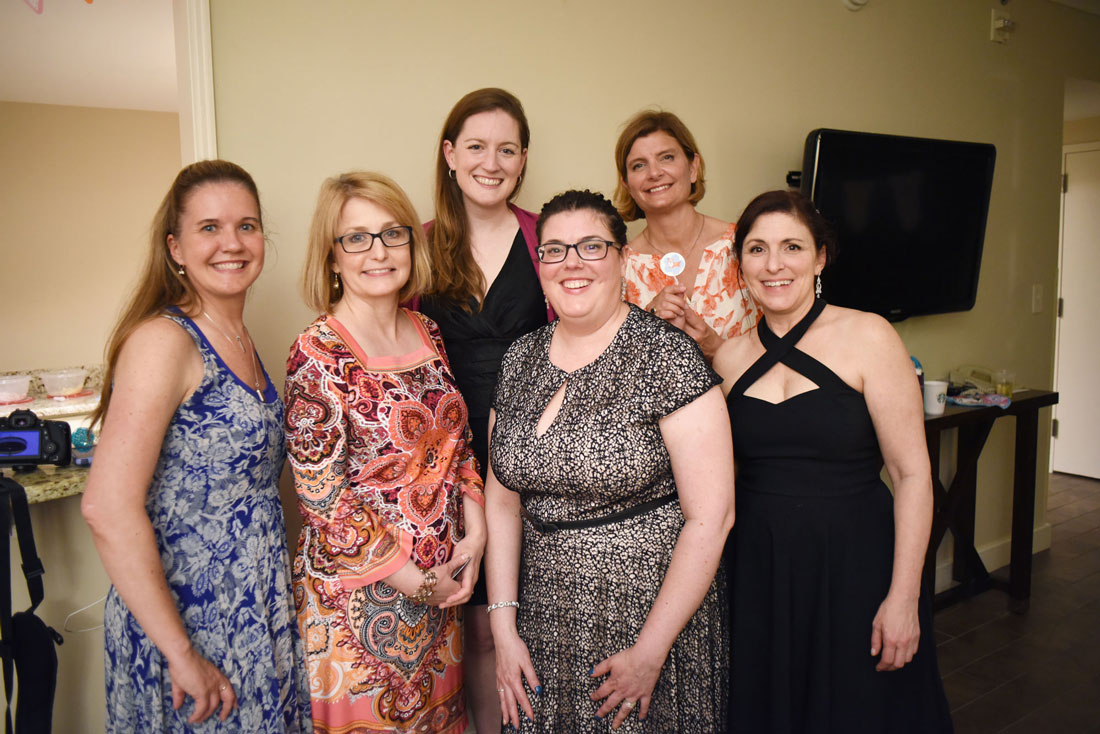 11.) Prepare to Lose It Every Time You See a Cute Pet
Practice regaining your composure if you wish, but, honestly, no one will care if you melt in a puddle over how cute their dog is. They will probably be flattered. You're among likeminded people, so let your dog- (or cat-, horse-, ferret-, rat-, etc-) loving flag fly!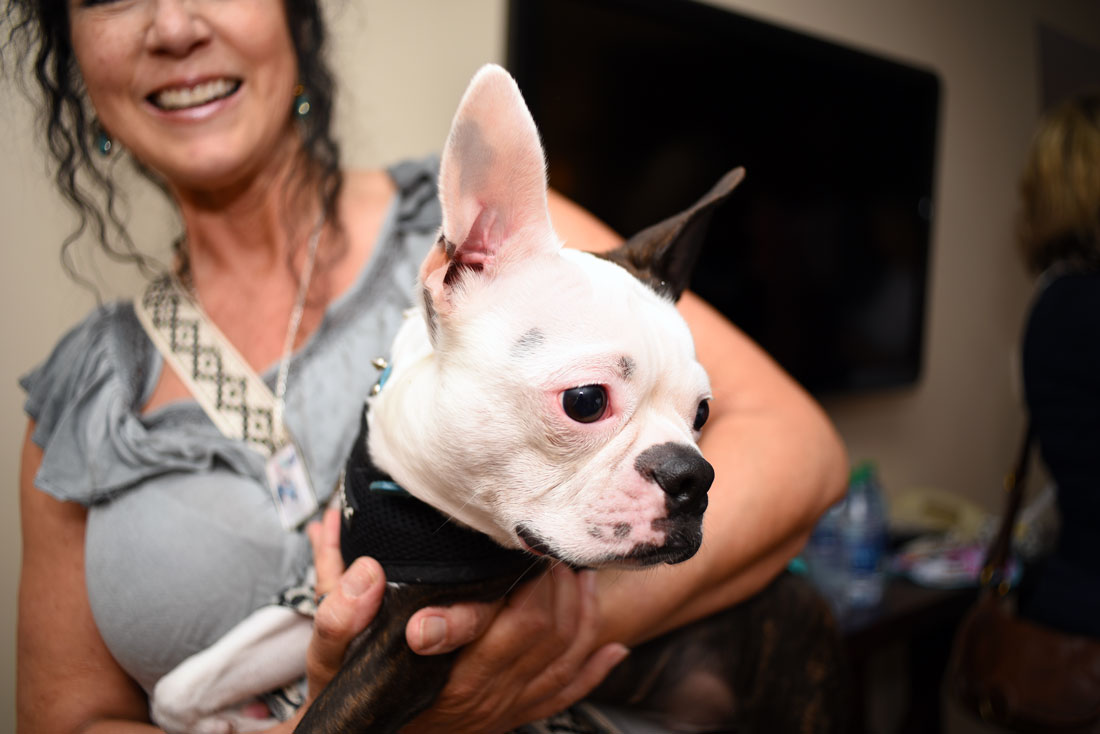 Do you have any additional tips for BlogPaws attendees? Let us know in the comments!