Inspired by her love of interior design and the need for a waterproof dog bed, Jane Pearson launched Janery five years ago and started selling incredibly chic and practical pet beds. Each product is made in the USA with American-made materials, and looks great while remaining durable! We interviewed Jane about her business, her pups, and her favorite products. Plus, enter to win a $75 Janery Store Credit at the end of the post! 
Spotlight on: Janery
Where are you located?
I'm located in Vienna, Virginia – a suburban area with a small-town feel, right outside Washington DC.
 How long have you been in business?
I launched
Janery
5 years ago as a part time business, while working in the corporate world.  After the birth of my daughter in 2015, running
Janery
became my full time job, giving me more flexibility, less business travel, and time with my growing family.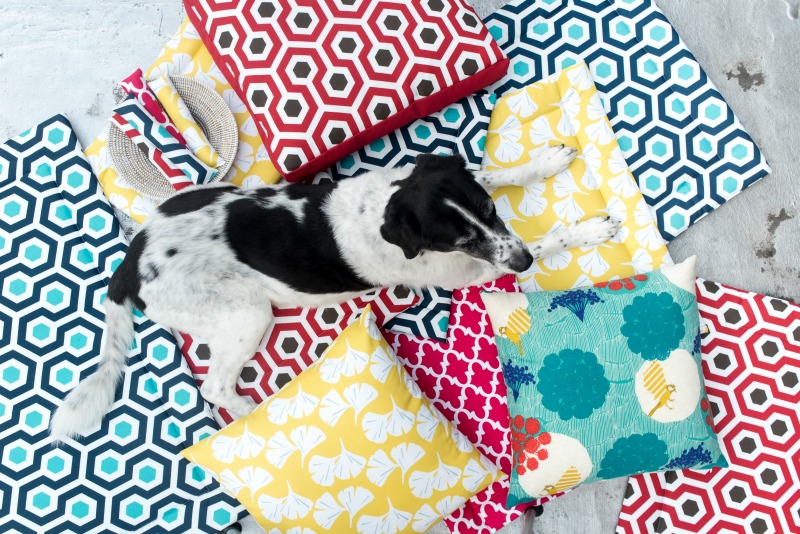 How would you describe your business?
Janery
's pet beds help design-savvy pet owners spoil their pups with ridiculously chic beds that are durable and trendy, by using fabulous modern fabrics and American-made materials. My pet beds withstand the mess of everyday life, are sweatshop-free, and keep your pup snoozing in stylish comfort for years to come.
What kind of items do you sell?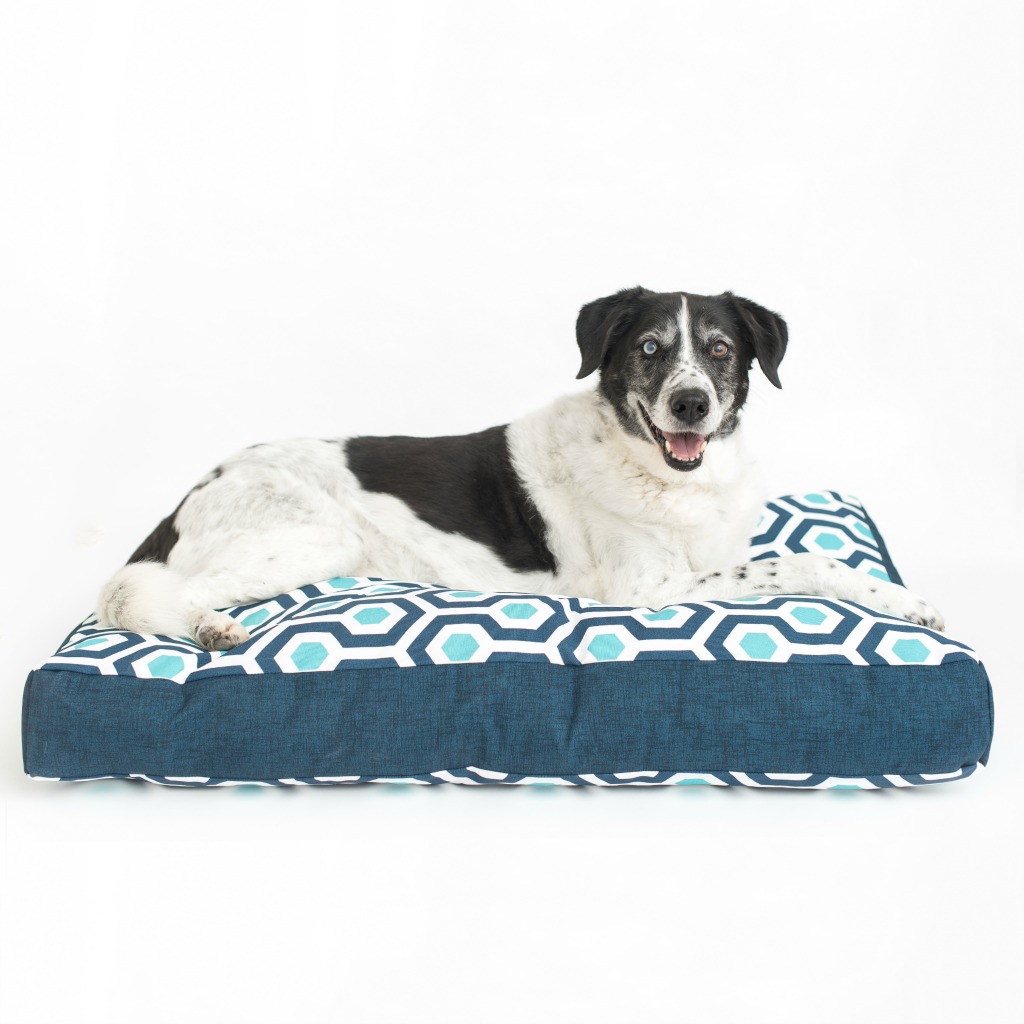 Do you have any new or exciting items that you would like to highlight?
I'm especially proud of my Charlie Cushions, the waterproof luxurious dog bed that started it all. They're fabulously high quality plush pet beds that combine style, function, and durability with 100% ethical American craftsmanship.
Traditional pet beds are often drab and ugly, and more importantly, the plush inner cushion can be ruined by a simple accident. Putting the cushion through the wash make it lumpy with bare spots. Janery's Charlie Cushion is built to last, with three layers: the plush cushion is overstuffed and channel sewn to prevent bare spots, the secret waterproof liner blocks allergens and dust mites, and the designer outer cover is tough and machine washable.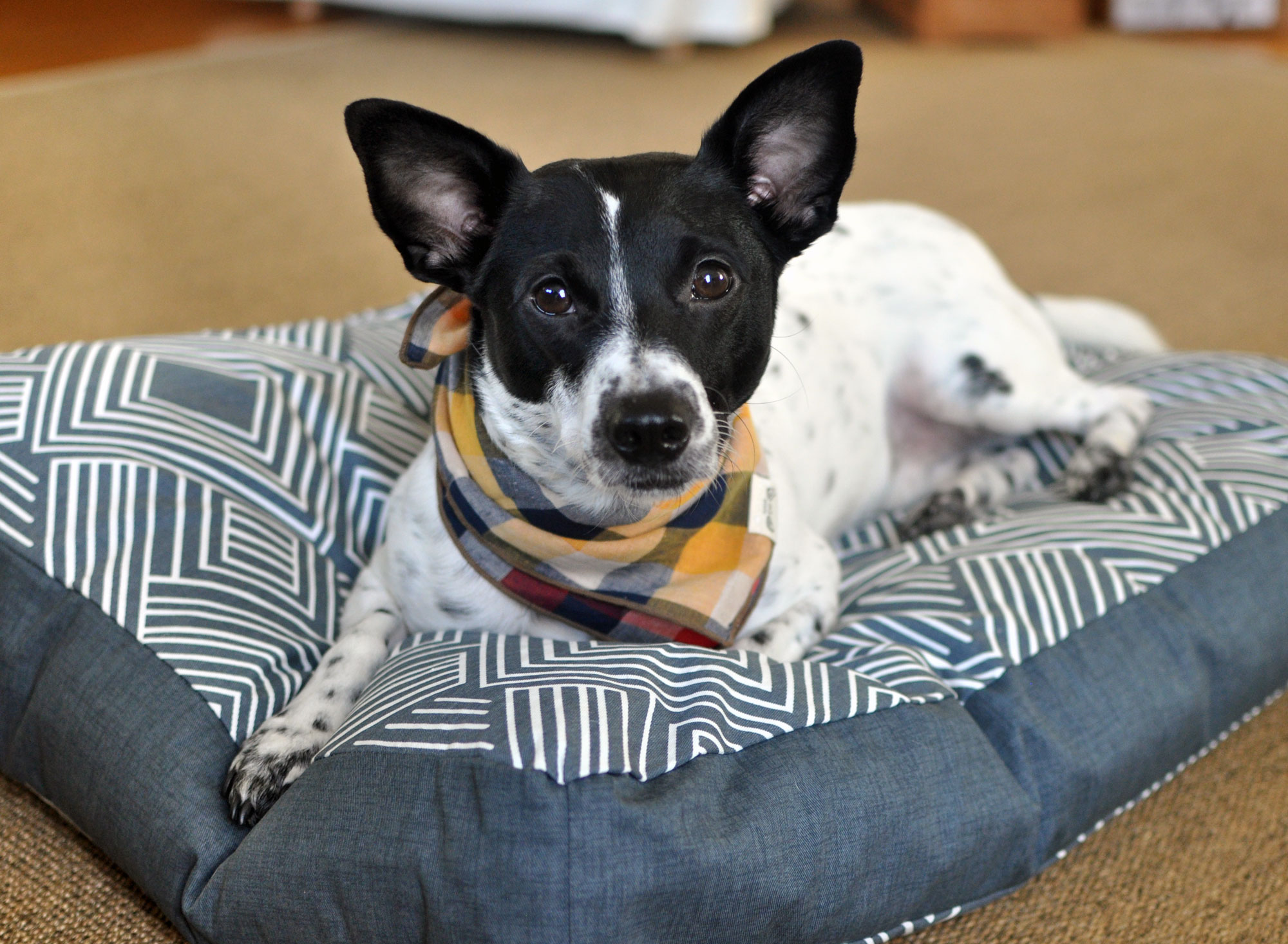 Do you have any pets?
I've had a household of pets since my college days.  My family has a happy little crew of two dogs and a cat.  My senior dog Merlin is a Shepherd Husky mix that I found as a stray during my college days. (Sidenote, he could be Henry's oversized Doppelganger!)  Amber is a Standard Poodle who we adopted right before our daughter was born. I was, and always will be, a huge fan of mutts – but Amber has taught me how incredible Poodles are.
My 13-year-old cat Aretha has been with me since she was 2 days old, but is so scared of the world that many people don't even know I have a cat!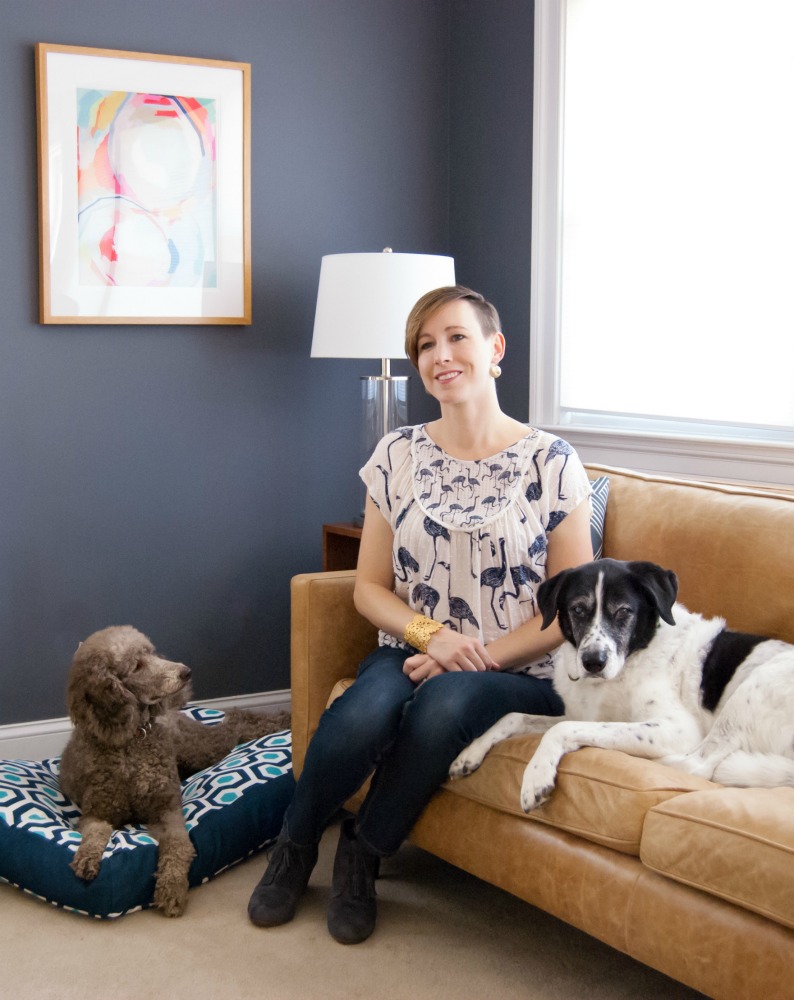 Tell us about the humans behind your business!
I'm Jane, the creator of Janery.  My past life includes careers as a violininst & teacher, a veterinary hospital manager, and a small business mentor in the defense contracting industry.  I love pets, hiking, wine, travel, tree climbing, and food.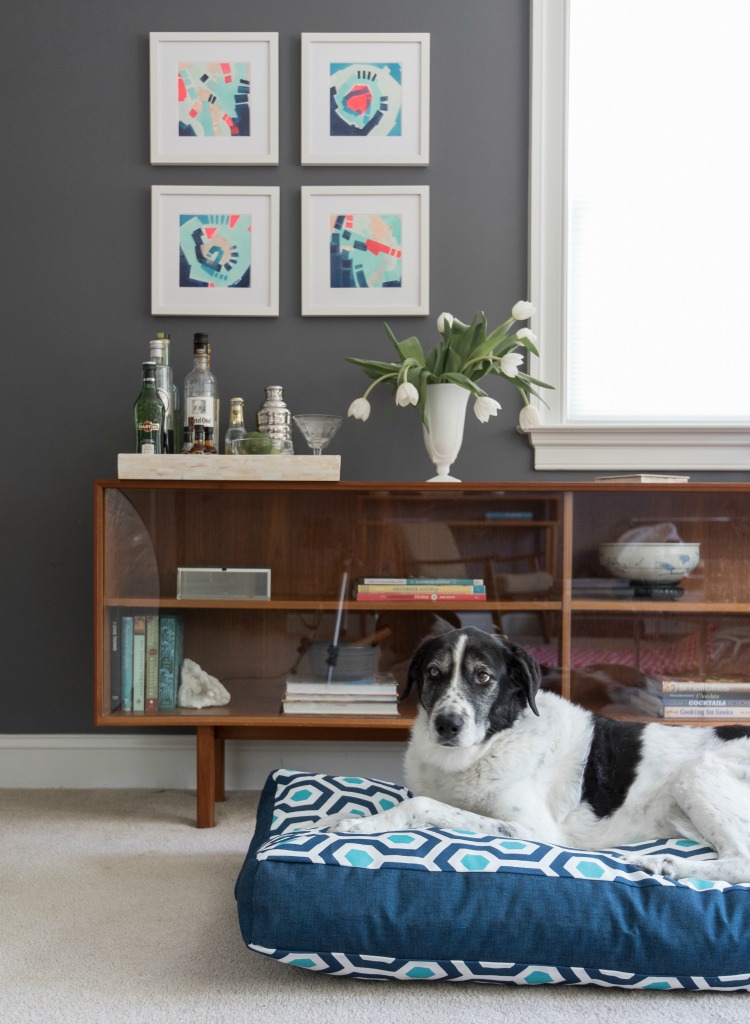 What else would you like readers to know?
I founded Janery with these guiding principles in mind:
Create a quality product

Help the community of homeless pets and people

Support American manufacturing and avoid sweatshop labor
I'm proud to say that as the business has grown, I've stayed true to these principles.  Every year I donate a portion of Janery's profits to local organizations helping homeless pets and people transition into permanent housing.  Additionally, I source American-made supplies, and my pet bed inserts are made in small,  family-owned factory in the US.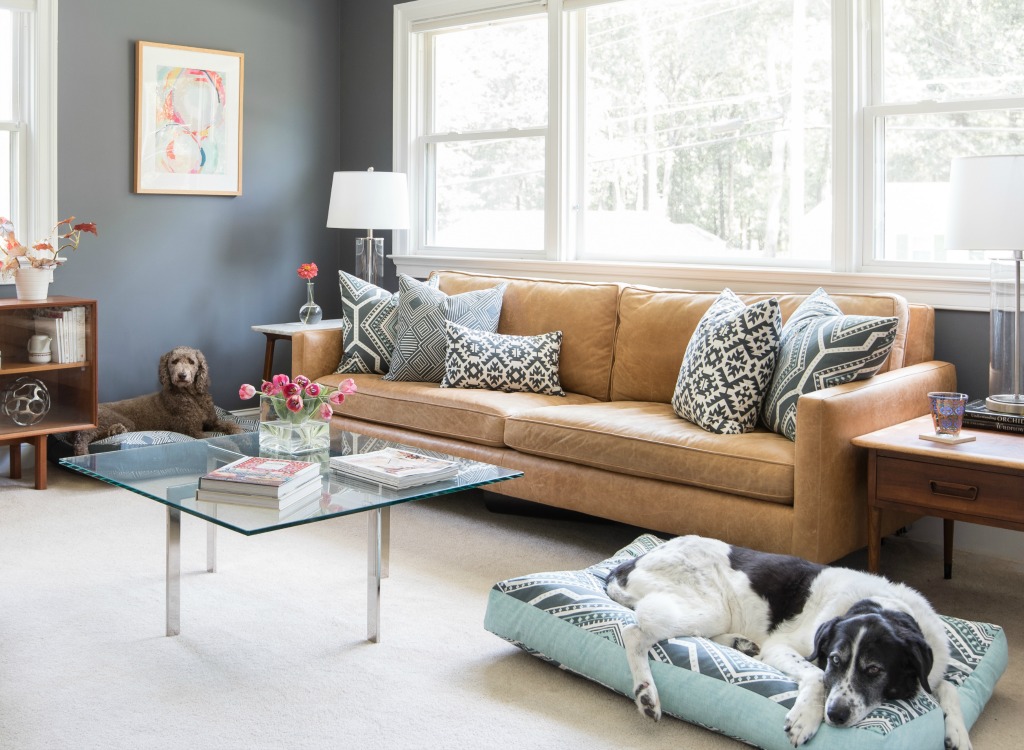 If you had one tip to share with a dog owner trying to care for and spoil his or her pet on a budget, what would it be?
I've got two tips!  A simple one and a more detailed one.
Simple tip:  the best way to spoil your pet is to spend time with them outdoors.  Skip the fenced yard time and take them for a walk, or better yet, a hike!
Detailed tip: Please plan for, save for, and pay for your pet's preventative veterinary care.  An annual exam, bloodwork, vaccines, and deworming is not only important for their health, but also can save you money in the long run!  In my past life as a veterinary technician and the hospital manager, I saw so many cases where a parent's attempt to save money by avoiding preventative care ended up costing them money in the long run.  Skip the Starbucks run and tuck a little money away each month to help defray the costs.  PS: wondering why I said bloodwork? It helps you get a full picture of your pet's health to spot hidden problems before they get worse.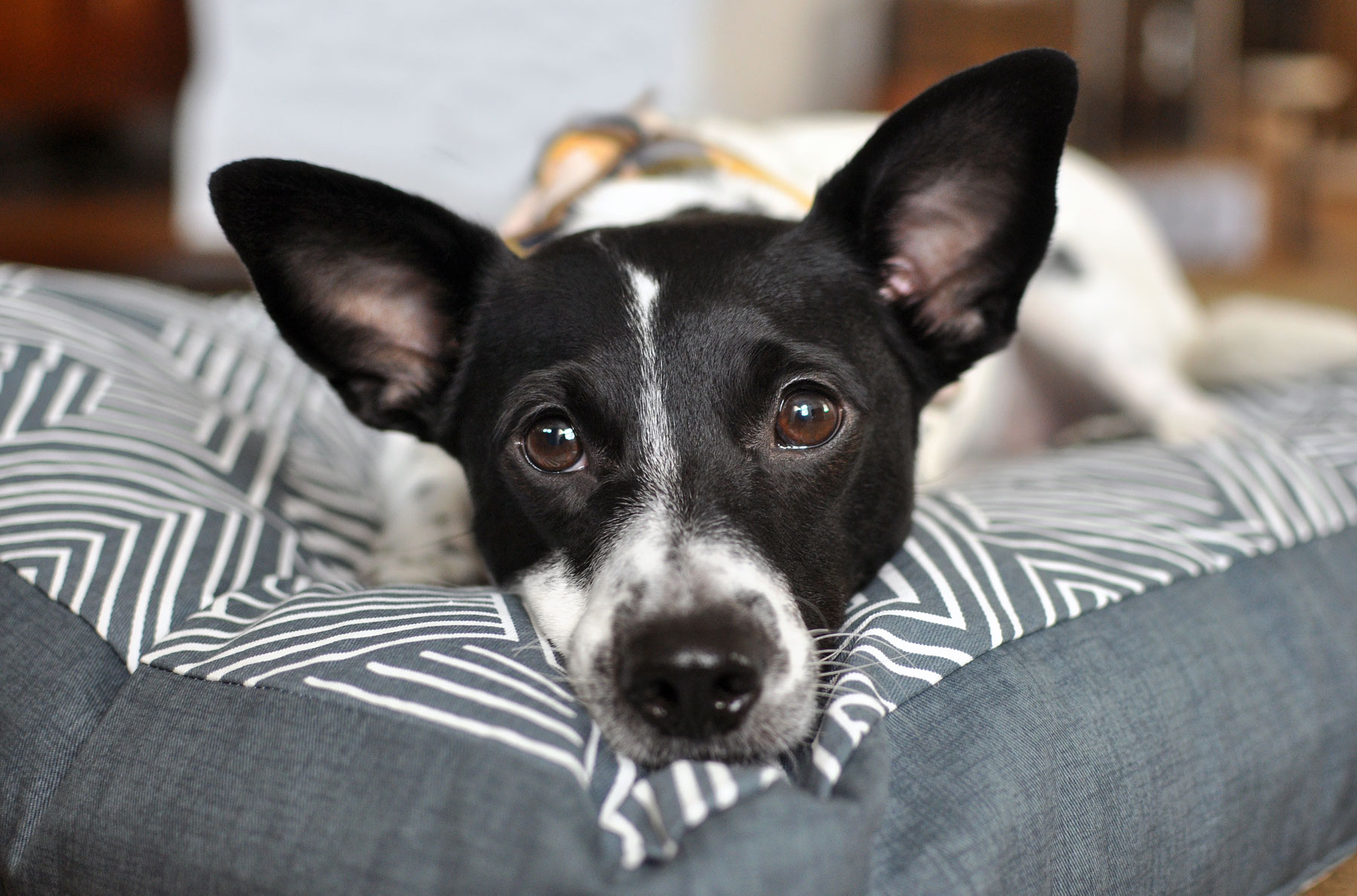 I lave what Janery is all about: gorgeous, locally-made, long-lasting products that pets love. Even Henry, who often dismisses dog beds for the comfort of my bed, loves his Charlie Cushion! I don't blame him — it's so deliciously soft and plush that I find myself wishing they came in human sizes.
Visit Janery online, on Facebook, on Instagram, and on Pinterest!
ENTER TO WIN!

Use the Rafflecopter widget below to enter to win a $75 Janery store credit! Starts 12/16/16 at 12AM EST and ends 12/30/16 at 12AM EST. Open to adults ages 18+, international!