Disclaimer: I invited Sam to participate in a Small Business Spotlight in exchange for a Henry portrait. This post may contain affiliate links.
Ink & Laurel is a new Etsy store by Samantha Elias, an illustrator and designer based in California. She creates adorable pet portraits (in addition to couple portraits and beautiful letting), including one of our very own Henry! Check it out to see the entire finished portrait, learn more about Sam and her work, and score a discount on your own portrait!
Spotlight On: Ink & Laurel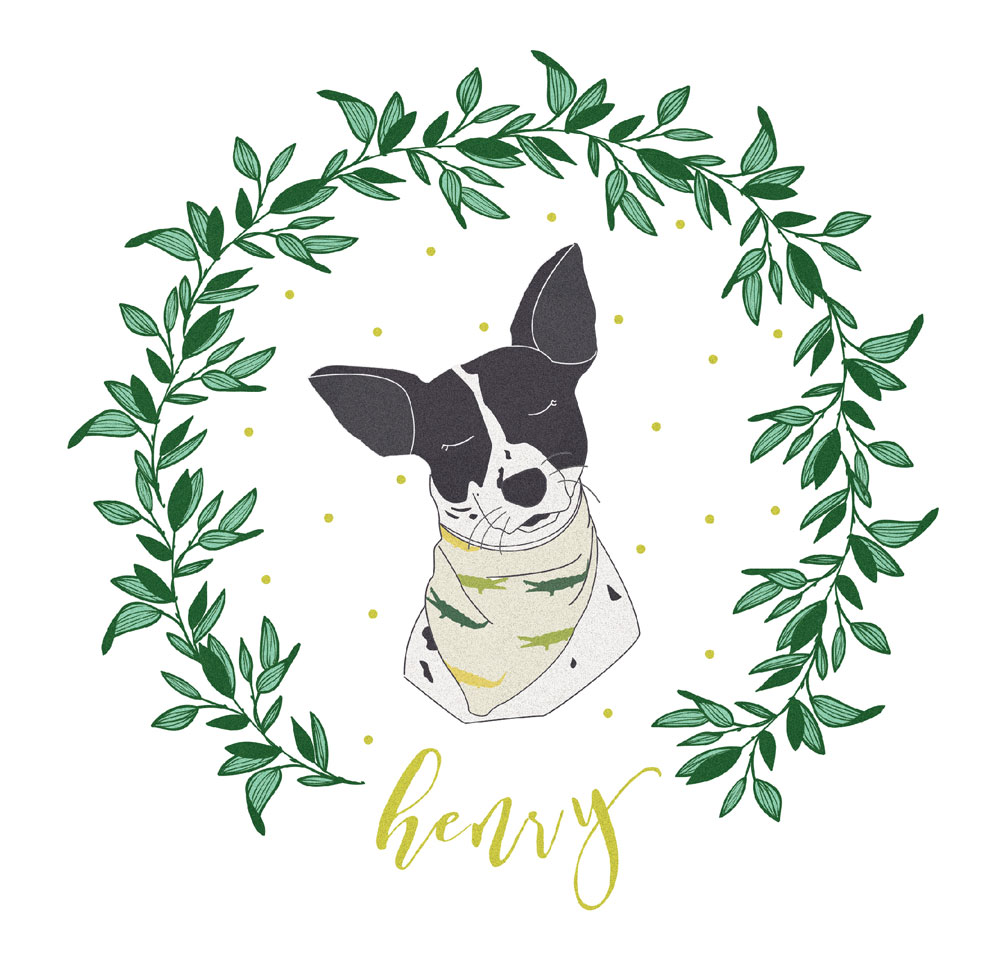 Where are you located?
I live in Southern California.
How long have you been in business?
I started Ink & Laurel in May, so I've only been running an Etsy shop for a few months. However, I've been doing freelance design in the evenings for the last two years.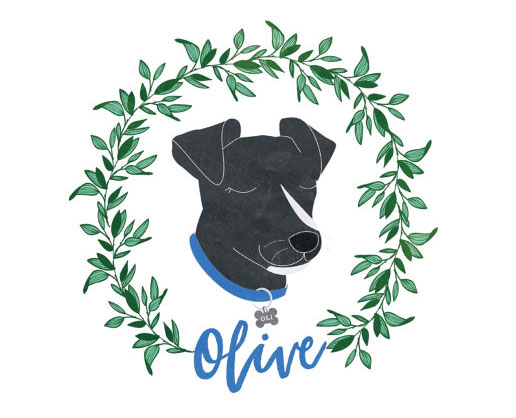 How would you describe your business?
My goal is to encourage people and I strive to do that through my illustration and lettering. So I would describe my business as warm, quirky and fun.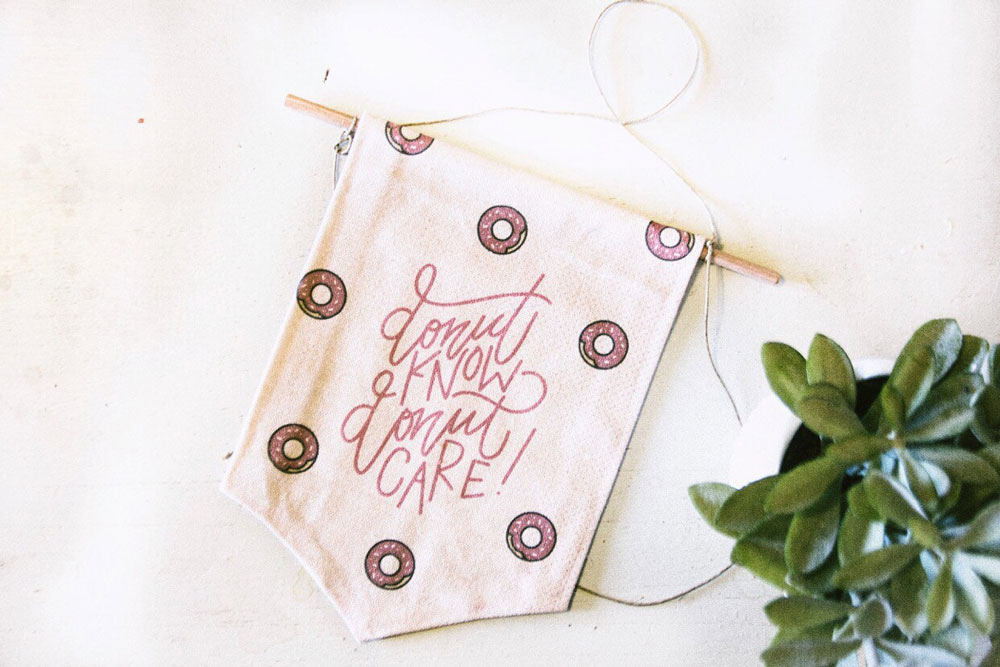 What kind of items do you sell?
I sell handmade canvas banners, greeting cards, prints and custom illustration.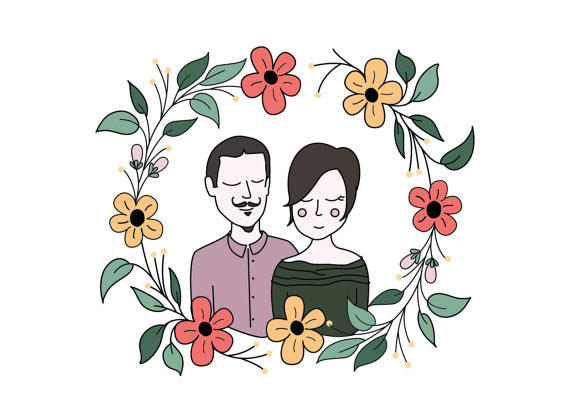 Do you have any new or exciting items that you would like to highlight?
My biggest passion is illustration, so I want to highlight my custom illustration pieces. I absolutely love drawing portraits of couples and pets.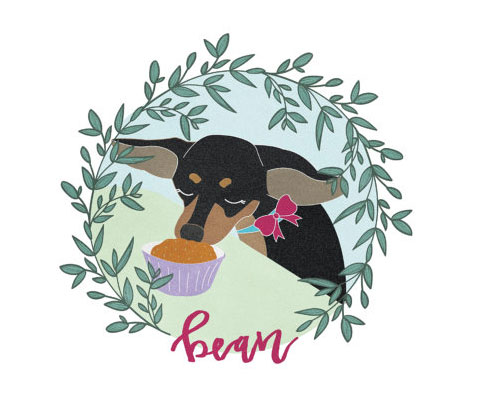 Do you have any pets?
I have two dogs! They are my babies and I'm completely obsessed with them. Their names are Riley and Zooey and they are the scruffiest, cutest little pups.
Tell us about the humans behind your business!
My name is Samantha, but I go by Sam 99% of the time. I work full time as a graphic designer at an architecture firm and run Ink & Laurel on the evenings and weekends. I'm newly married to my boyfriend since high school and our favorite things to do are play with our dogs, eat pizza or thai food and binge watch things on Netflix.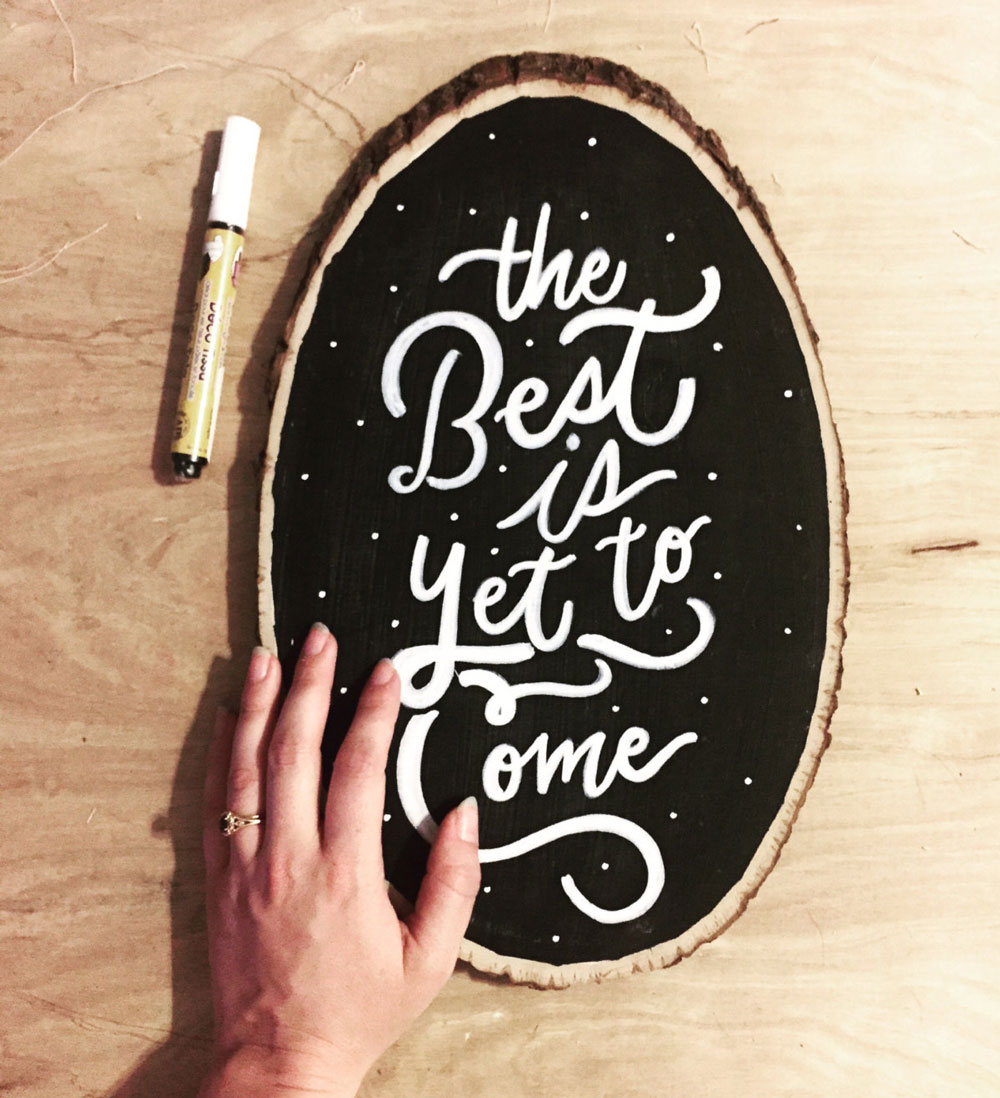 What else would you like readers to know?
Working as an artist and starting a business is the most challenging thing, but also so rewarding. I just want to encourage people to not settle. Set a goal and go chase after it!
If you had one tip to share with a dog owner trying to care for and spoil his or her pet on a budget, what would it be?
Go to your local dog park! My dogs love running around and playing with each other outside. Plus it tires them out and you'll get lots of sleepy pup cuddles when you get home. Win-win for everyone!
Check out Ink & Laurel at their website, Etsy shop, and Instagram — plus, take 10% off any purchase with code SPOTLIGHT!