Disclaimer: From Nuggie With Love LLC provided the treats featured in this post at no cost for Henry to sample. I then invited Alley to do an interview because Henry was absolutely wild about them! This post may contain affiliate links.
From Nuggie with Love LLC specializes in holistic, artisanal dog treats and premium all-natural pet care products. Henry and I interview the founder, Allison Santos-Martin, and gave some of the treats a test run! Keep reading to learn more about these healthy, high quality treats and use code 10FORHEN to take 10% off your order!
Spotlight on: From Nuggie With Love LLC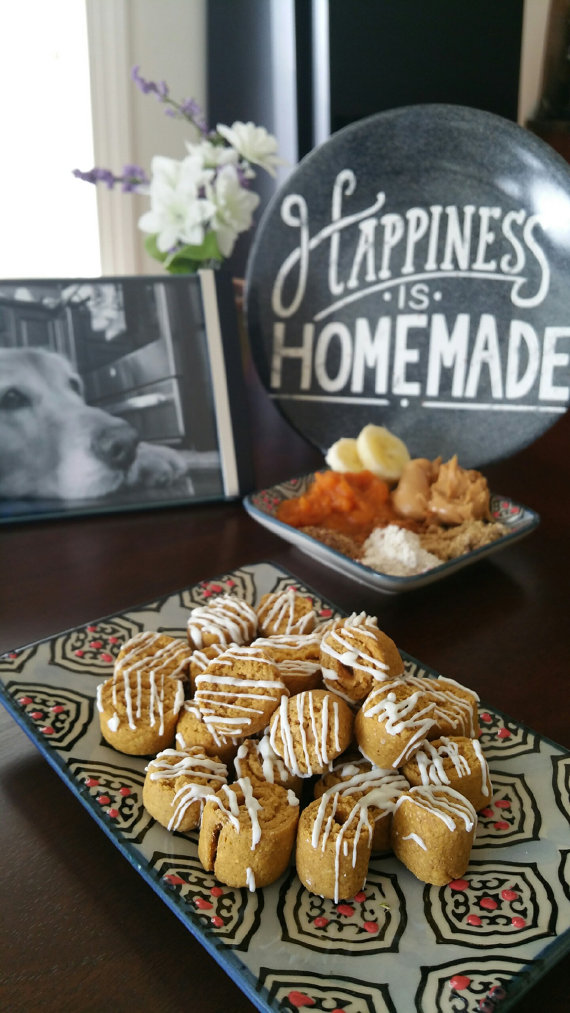 Where are you located?
"From Nuggie With Love LLC" is located in the South Jersey area.
How long have you been in business?
While the idea to begin the business has been brewing for a while, we only recently formed the LLC and began making our products available in February of 2016
How would you describe your business?
"From Nuggie with Love LLC" is a company specializing in the formulation of holistic, artisanal treats and premium all-natural pet care products.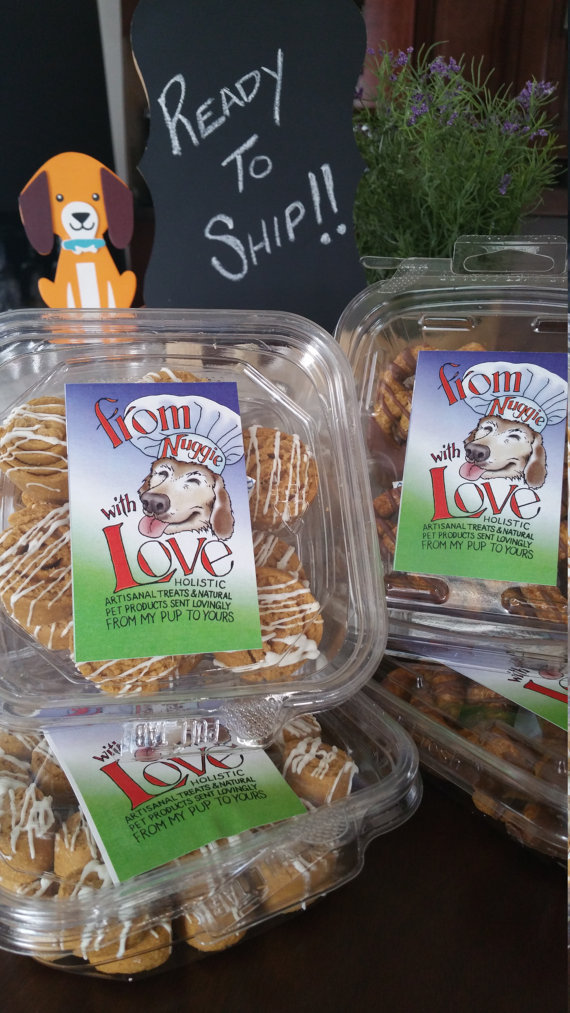 What kind of items do you sell?
Currently, we sell the most delicious, holistic, human grade doggie treats available! From delicious doggie bones and tasty jerky, to fancy pretzels, biscotti and hamantaschen,  our nutritionally superior, additive and preservative free treats are not only delicious but are also able to be metabolized more efficiently than lower grade treats.  With our treat line "From Nuggie With Love LLC" aims to provide puppy parents with healthy, tasty morsels that can be shared with their furbabies during that important bond-building treat-time, while simultaneously addressing their companions' need and keeping them in tip-top shape!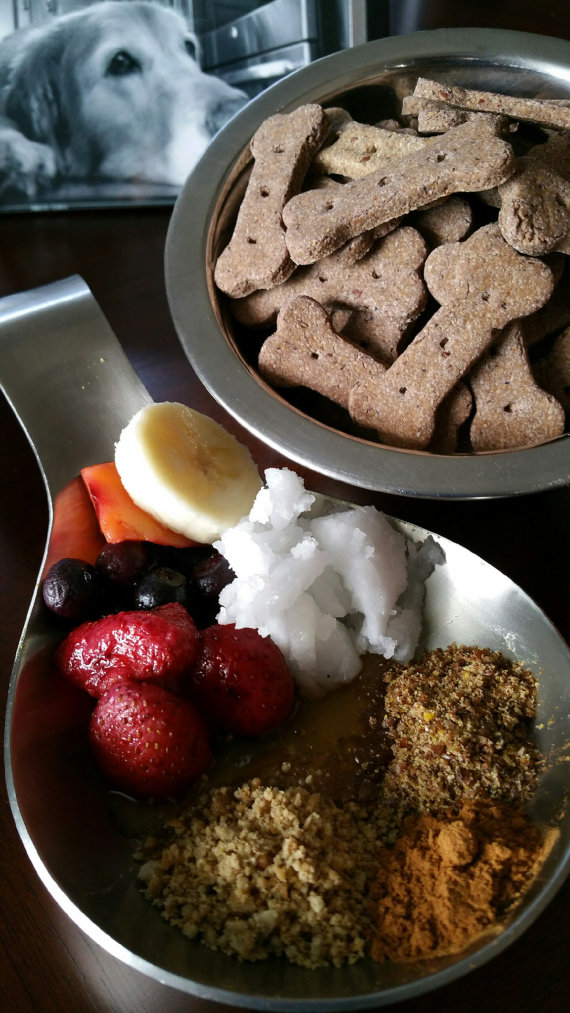 Do you have any new or exciting items that you would like to highlight?
Surely do!  Within the next couple of months we will be launching a line of all-natural skincare/furcare products for your pup.  Natural soaps/shampoos made of high quality oils infused with the curative powers of Mother Nature's plants and flowers, and fragranced with healing essential oils; paw and nose salves infused and scented with natural oils, designed to care for and moisturize your pups painful, dry, cracked skin; all-natural deodorizing sprays free of toxic ingredients that provide the added benefit of moisturizing your favorite pooch's fur; dry shampoos scented with herbs and essential oils for those emergency "pee-yew" moments when you don't have the time to take your best bud to the groomer, but need a quick fix to make him/her look presentable and smell ever so fresh.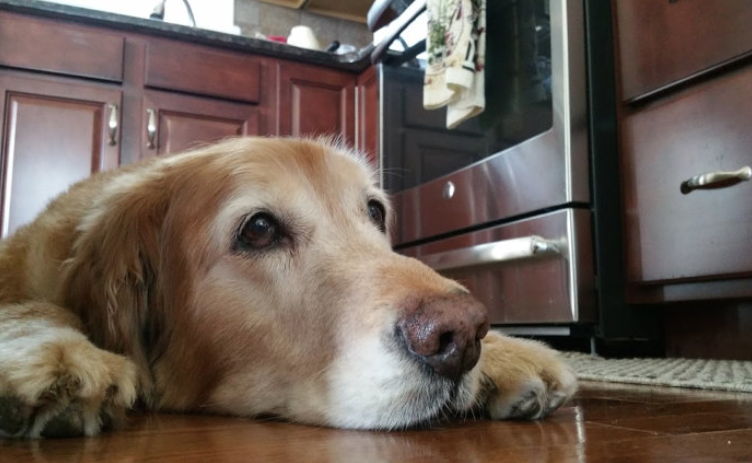 Do you have any pets?
Yeppers! Samirah is my 15 year old doll face persian kitty and Nugget is her 11 and a half year old big little brother.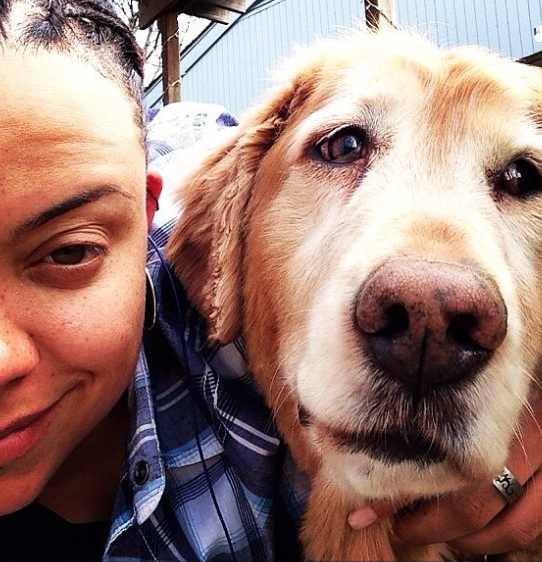 Tell us about the human(s) behind your business!
It's just me! Alley! A jack of many trades who has been educator and taught English in the public school system of NYC and has also taught Spanish at the collegiate level in Wildcat country at UK.  But always lurking under the surface was another true passion: dogs. As my Nuggie boy got older and began suffering from different little ailments (hotspots, flakey skin, arthritis), allopathic approaches attempted to address these only through the use of prescription medications. Weary of the long term side effects of many medications, I began educating myself about holistic approaches, and implementing the knowledge acquired in my research in the care of my best bud. Lo and behold, his issues started clearing up!! Seeing how a holistic approach vastly improved Nuggie's health and quality of life, all I wanted to do was share the knowledge with fellow doggie Mommies and Daddies and found that I could do this by making the premium, all natural products that I was using with Nug, available for them!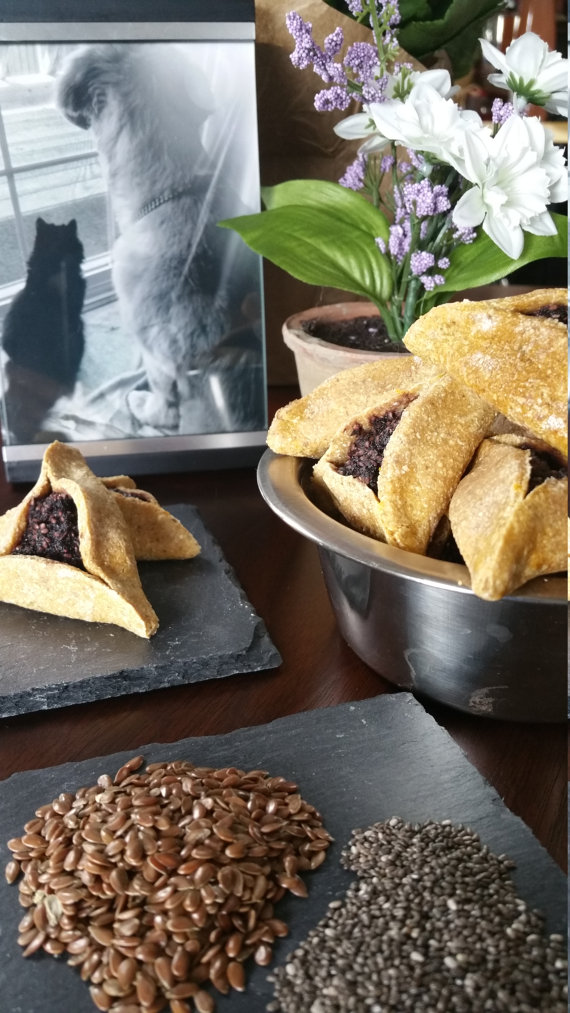 What else would you like readers to know?
While making treats can be fun, and we undoubtedly aim to please your puppy's palate by creating delicious flavor combinations, treat-making at "From Nuggie with Love" also entails much continuous research. The same should be said about our line of skincare/furcare products that will soon be launched.  Sure, we aim to create products that will overjoy your olfactory system but there's much more to our products.  Each ingredient that goes into our products is carefully researched and chosen to provide a myriad of health benefits to your beloved pooch.  Equally important is our desire to inform puppy parents about WHY these ingredients are used.  For this reason, our Etsy page provides thorough, detailed product write-ups in which all furbaby Mommies and Daddies can find a breakdown of the ingredients and the specific health benefits provided by each of these.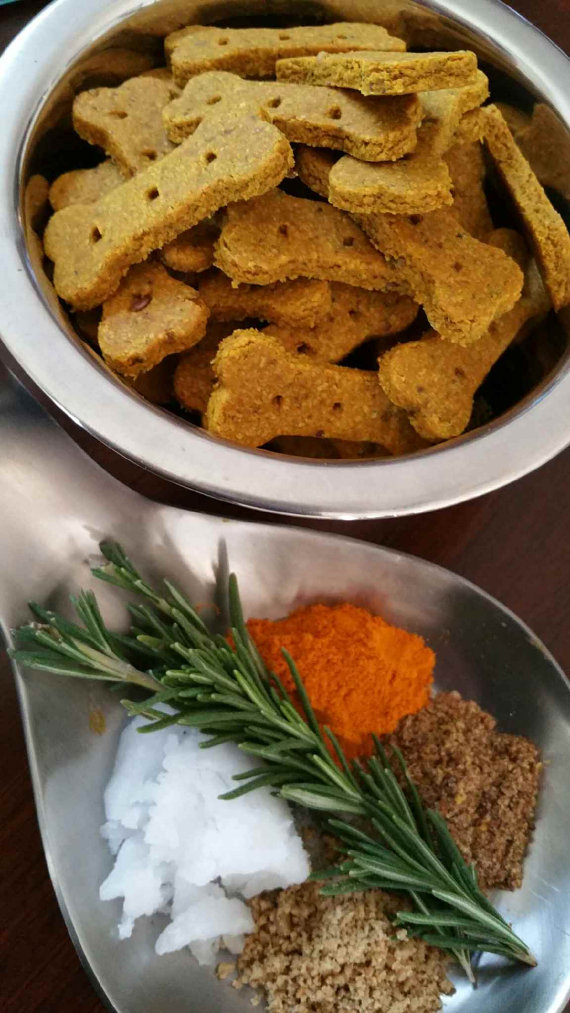 If you had one tip to share with a dog owner trying to care for and spoil his or her pet on a budget, what would it be?
Read those labels!!  Know what you're putting in/on your furry pal!  While giving your pup the best need not break the bank, don't be opposed to spending an extra dollar or two on a product that provides transparency and a quality product that is guaranteed to keep your baby happy and healthy! Oh, and if you find that product/company, stick with them! They'll appreciate your loyalty and will make sure to thank you by providing you with discounts and sales and all that kind of good stuff!
Henry Taste Tests From Nuggie With Love Treats
So, what did Henry think about From Nuggie With Love's treats?
He.
Loved.
Them.
This dog will eat anything that can fit in his mouth, but his reaction to these treats was truly over the top. He really seems to recognize and appreciate high quality ingredients!
Here's a shot of him begging: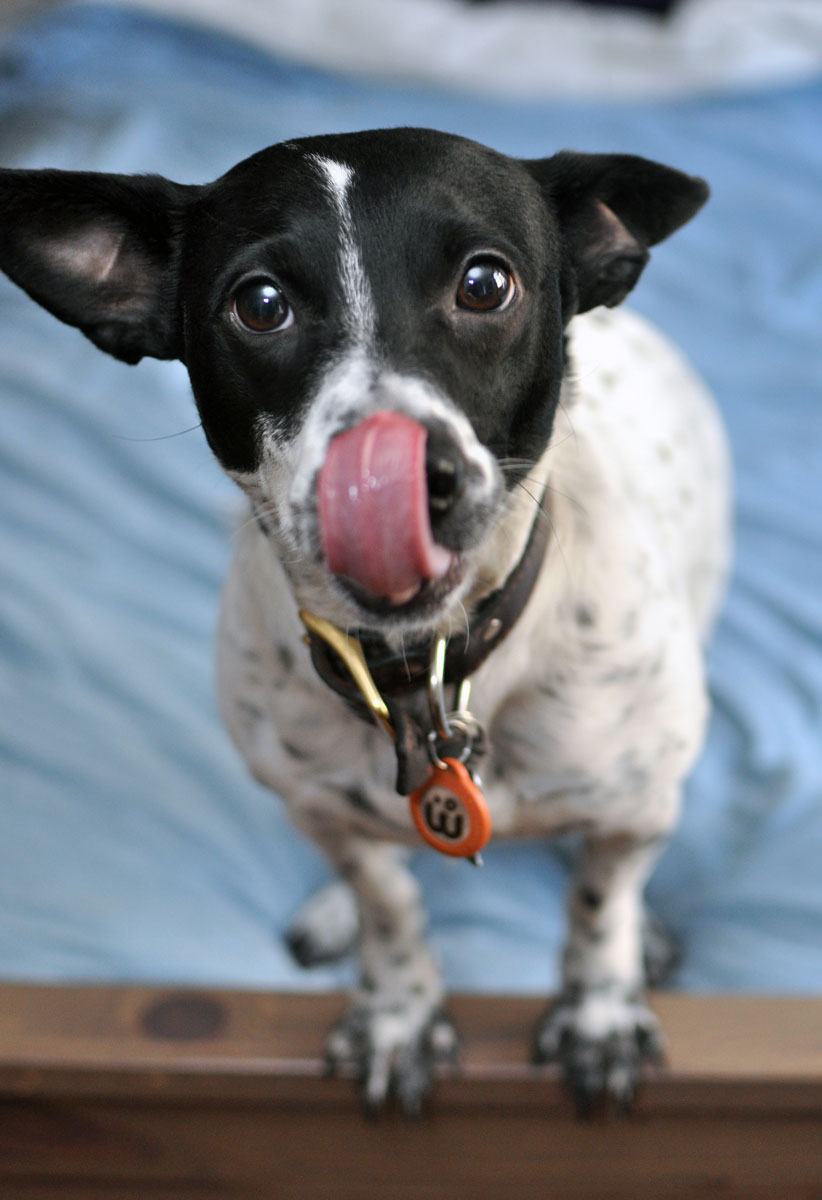 I've never seen this dog lick his chops so rapidly in my life.
What intense focus!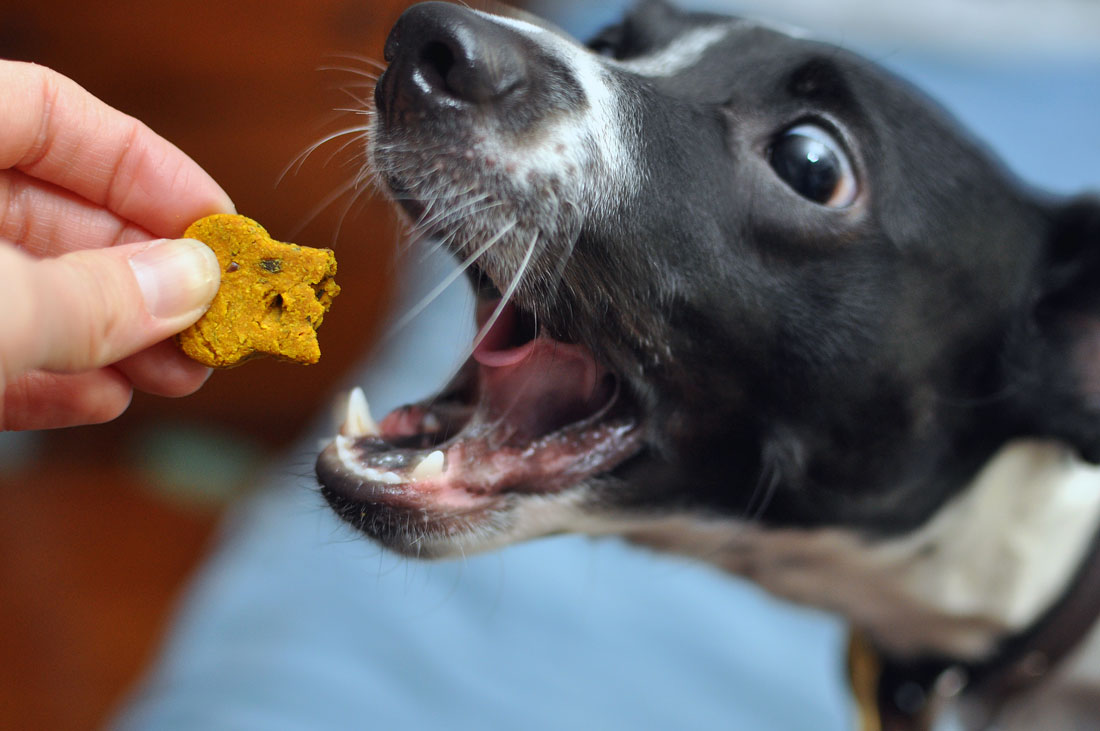 To start, let's take a look at:
I think the "Shark Dog" photo above sums up Henry's reaction pretty well. He's obsessed. Absolutely obsessed. Obsessed enough to morph into a chomping-fire-breathing Dog Shark. (Ok, sharks don't breathe fire. Dog Sharks don't, either.)
You can read the full run-down in the Tumi-Treats listing, but these treats include ingredients like oat flour, chicken, carrots, flax seeds, sunflower seeds, coconut oil, rosemary, and turmeric, which have all sorts of health benefits.
I'm not going to lie: Alley suggested I try one, and it was actually pretty good. Poor Henry has watched me snack on a couple a few times since I first introduced them to him, and he gives me an incredulous "BUT THAT'S MINE!" look.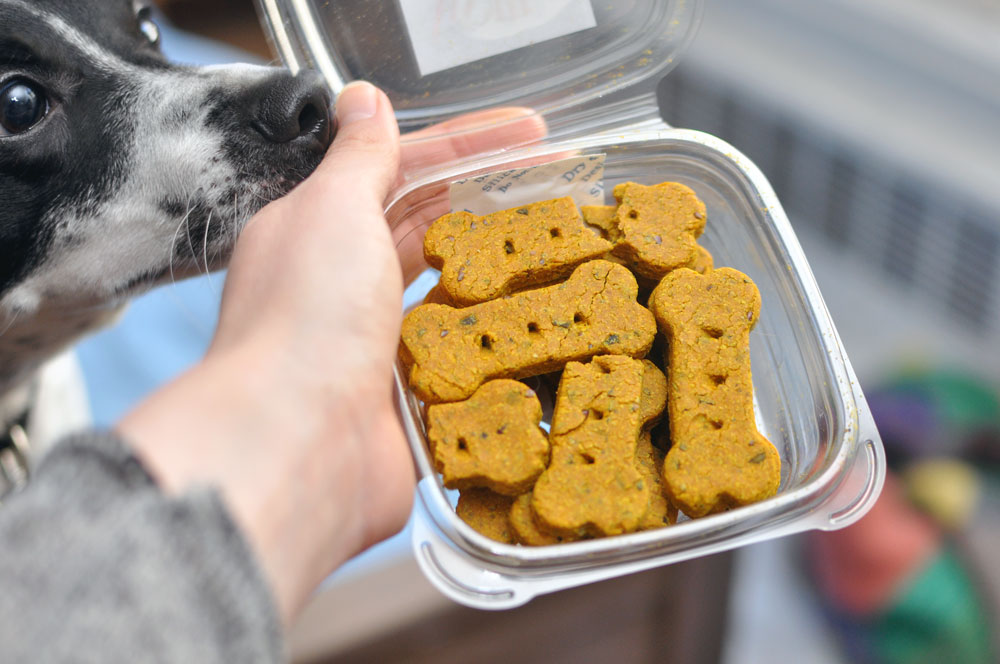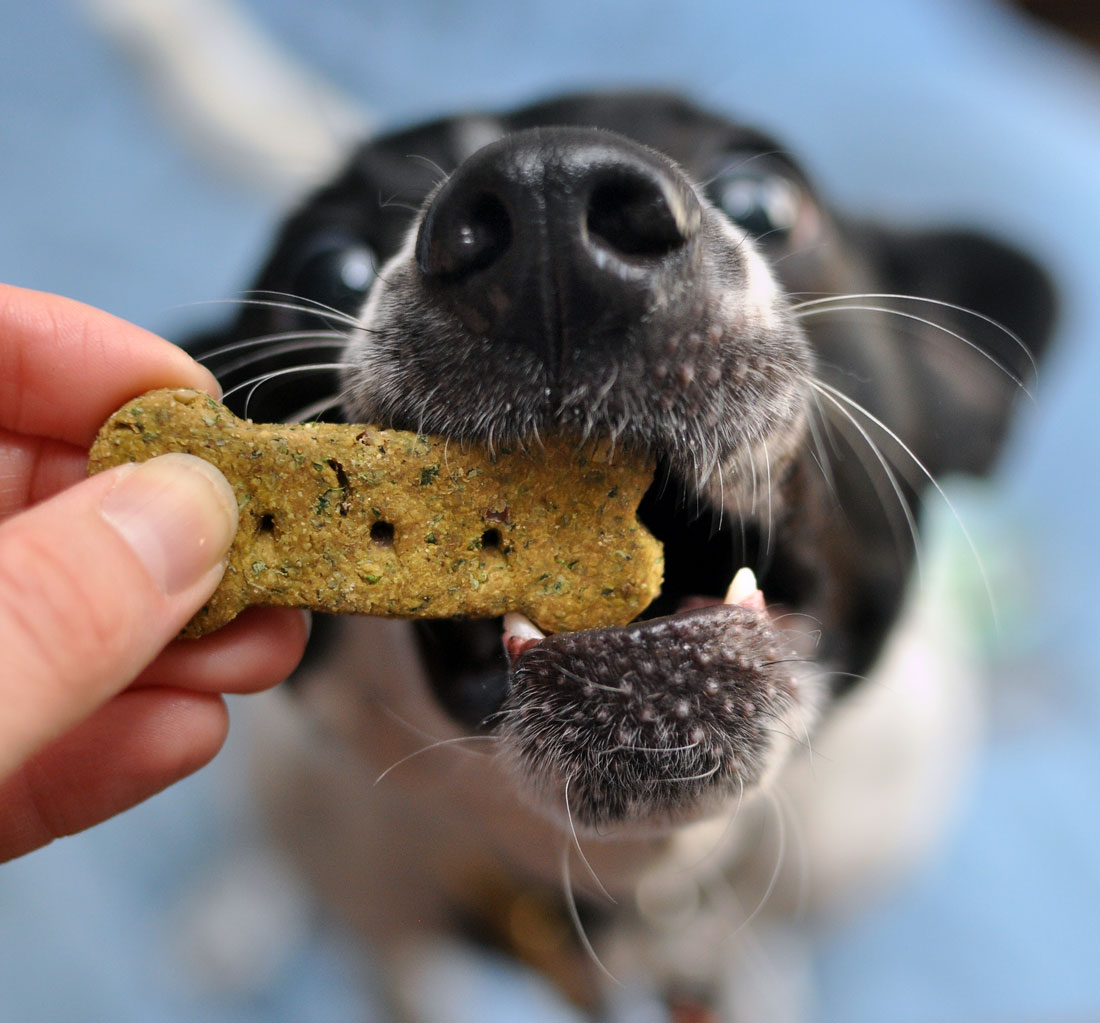 As expected, Henry loved these as well. Normally, "WAIT" is one of Henry's best commands, but he had a really hard time with these and kept trying to sneak licks.
You can read about all of the health benefits in the Lean-Mean Minty Greens listing, but these treats include ingredients like oat flour, green beans, parsley, mint, flax seeds, sunflower seeds, and coconut oil, which also have all sorts of health benefits.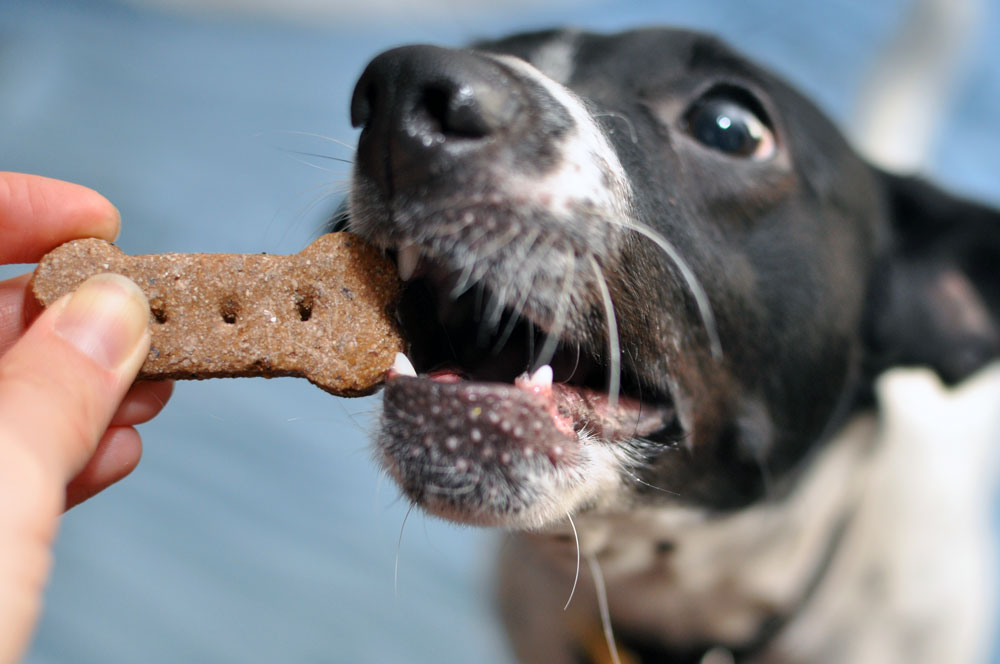 In addition to the two full-sized packages, Alley sent us three smaller sample-sized packs. As expected, Henry loved each and every one and I love the health benefits.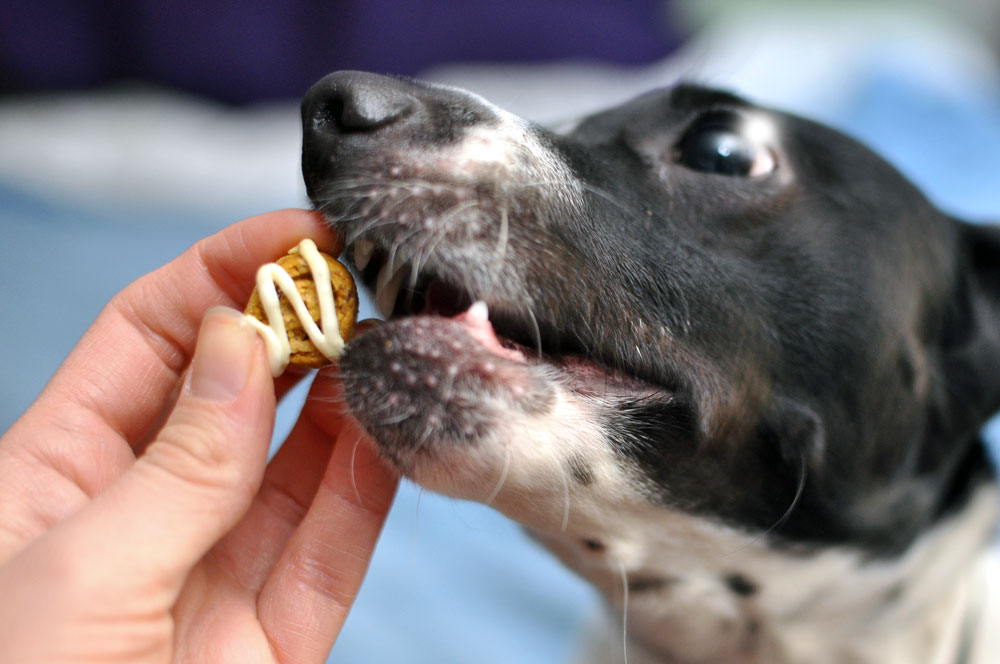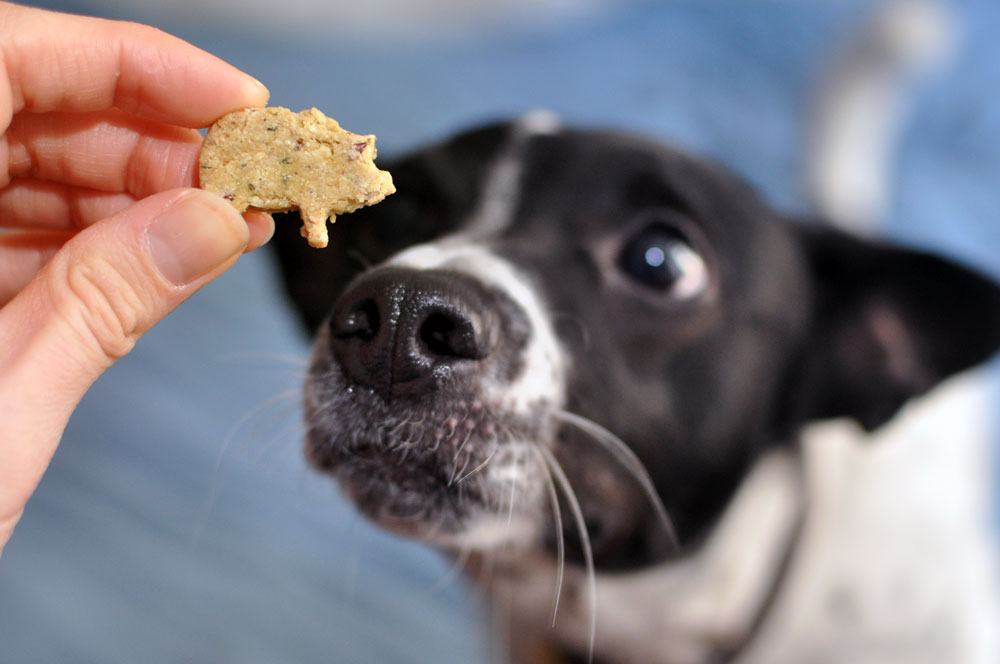 Henry and I enthusiastically recommend From Nuggie With Love LLC treats for both health and taste! Check out their shop and save 10% with code 10FORHEN!