Disclaimer: This post may contain affiliate links.
It's almost Valentine's Day, and we all know where your love REALLY lies! With only a few materials, you can make your pup a token of your affection that will also look adorable on his or her collar. Check out these easy Free Printable Conversation Heart Collar Charms for the perfect gift!
Free Printable Conversation Heart Collar Charms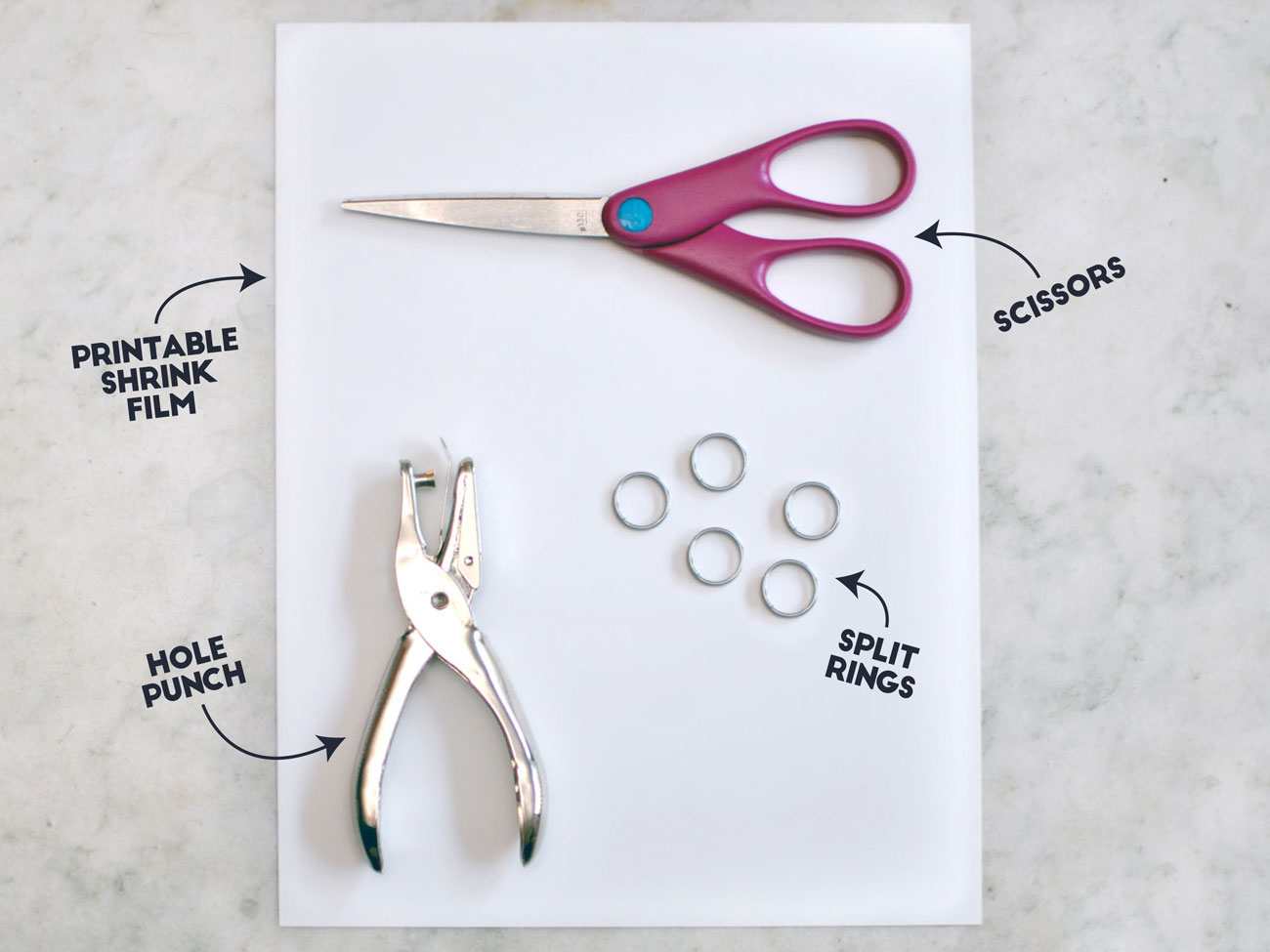 You Will Need:
• Printable Shrink Film — I used Grafix's Ink Jet Shrink Film
• Split Rings — I recommend using ones that are about 1oMM in diameter
• 1/4″ Hole Punch
• Scissors
• A Printer
• An Oven
• This JPEG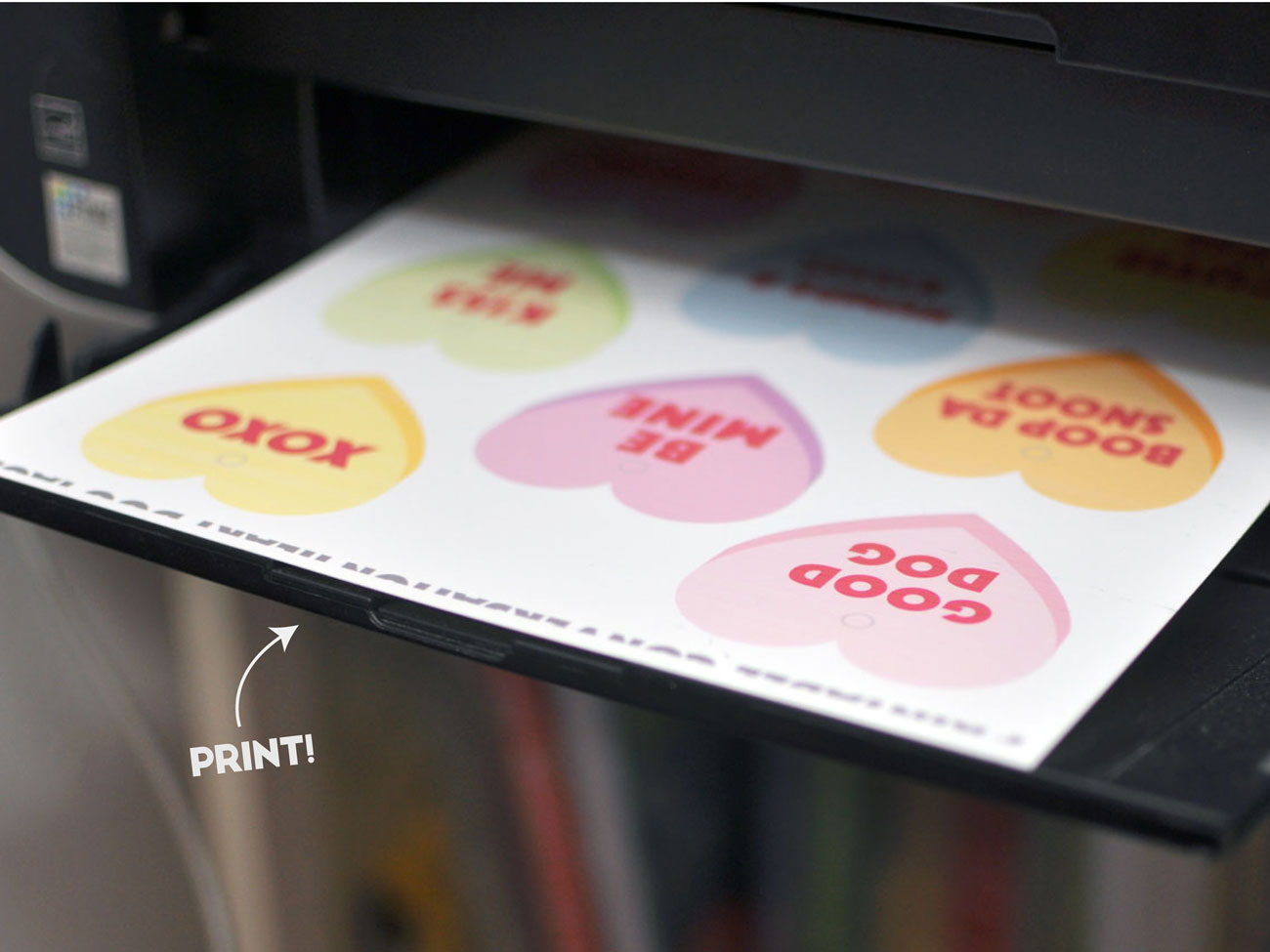 1.) Print
Click here to view the JPEG you need for this project! Right-click to save it and load the shrink film into your printer. Print the JPG at 100%. Part of the image will be cut off — this is ok! The image is larger than the printer's printable area, but the important stuff will still be there.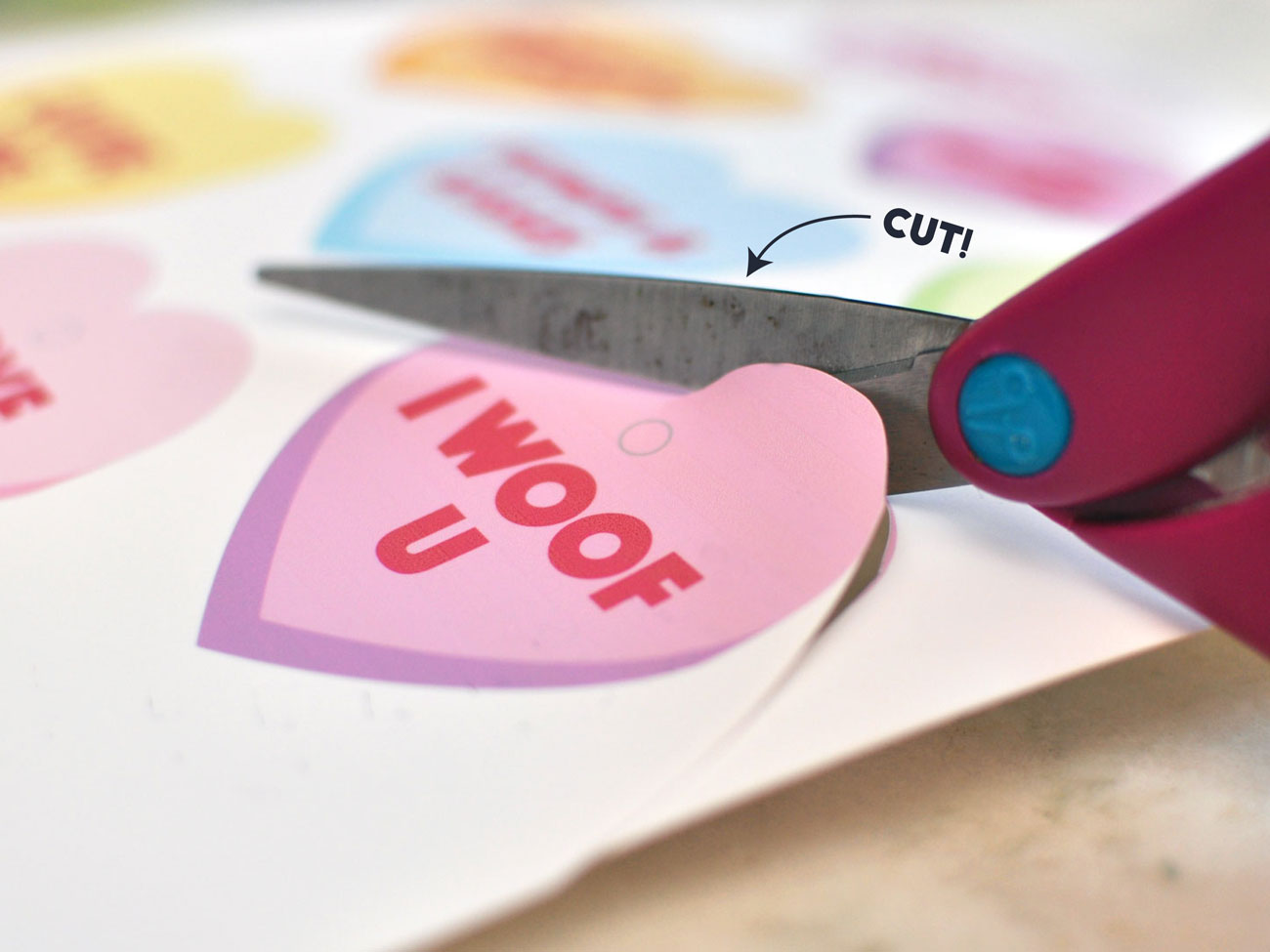 2.) Cut Out Each Heart
Cut out each heart using a pair of scissors. Easy peasy!
3.) Punch Holes
Line up the hole punch with the circle on each heart and punch it out. Be sure to do this before baking!
4.) Bake
Bake according to the shrink film's directions. My package suggested using wax paper or medium-weight cardboard as a base, so I used cardboard.
Please exercise caution. If you are a child, have an adult do these steps for you. Be careful — we don't want anyone to be hurt!
5.) Cool and Flatten
After removing the charms from the oven, use a piece of wax paper to flatten them if necessary. (They will be hot so be careful!) Then, let them cool.
6.) Attach to Collar
Put each charm on a split ring and attach it to your dog's collar. That's it!
Easy, right? These also make great Valentine's gifts for all of your canine friends! Or – if you prefer – put one on a chain and wear it as a necklace. There are lots of possibilities!
Want another way to show your love for your pup? Check out our Friendship Collar and Bracelet tutorial!