This past November, we launched the 2016 Doggie Coat Drive to benefit a couple of our favorite rescues. We were overwhelmed with the incredible response from both brands and individuals. We ended up donating over 200 coats, plus toys, treats, and food. Keep reading for details!
Doggie Coat Drive 2016
The two rescues that I chose to benefit from the Doggie Coat Drive home hundreds of dogs a year. Although this is a tiny number compared to the millions of dogs that enter shelters each year, both rescues take on extreme medical cases that other rescues or shelters might overlook or euthanize.
BADASS BROOKLYN ANIMAL RESCUE
One of the rescues, Badass Brooklyn Animal Rescue, specifically seeks hard-to-adopt dogs from high-kill shelters in the southern United States who either require medical care or have a better chance of being adopted in the North. These dogs, however, have never experienced Northeast winters and lack the ability to deal with the cold temperatures.
In 2015, Badass spent over $64,000 on vet bills alone, and over $7000 on dog food and supplies. With so many bills, it's hard to justify purchasing something like a coat or sweater. That's where the Doggie Coat Drive Comes in!
Sean Casey Animal Rescue
I chose the other rescue, Sean Casey Animal Rescue, because it's where I adopted my pup, Henry. They also take on extreme medical cases — such as one dog last winter who was found frozen to the ground in Prospect Park — and raise awareness for Pit Bulls through their Pit Bull Awareness Program and their participation in the New York "Stand Up For Pits" comedy event earlier this year.
Pit Bulls and other short-haired breeds often suffer and shiver in the cold, in addition to having a harder time getting adopted. I hoped to keep some of these "pitties" warm, as well as many of the smaller dogs that pass through the Sean Casey Animal Rescue doors.
Henry also came from the South, as part of a group of dogs from Arkansas. Sean Casey Animal Rescue treated his heart worm and performed surgery on one of his legs, and this was the least I can do to repay them!
I reached out through email and on my social media platforms, asking for physical donations as well as monetary ones. I was absolutely blown away by the incredibly generosity that responded!
The Results!
All in all, we collected 211 physical items and $260 in monetary donations, which was used to buy an additional 6 sweaters, 9 coats, and treats.
Gooby donated 19 coats!
Teckelklub donated 72 coats, 2 beds, 3 crate mats!
FouFou Brands donated 100 coats and sweaters!
 Barkburg donated 6 hoodies!
RC Pets donated 11 coats!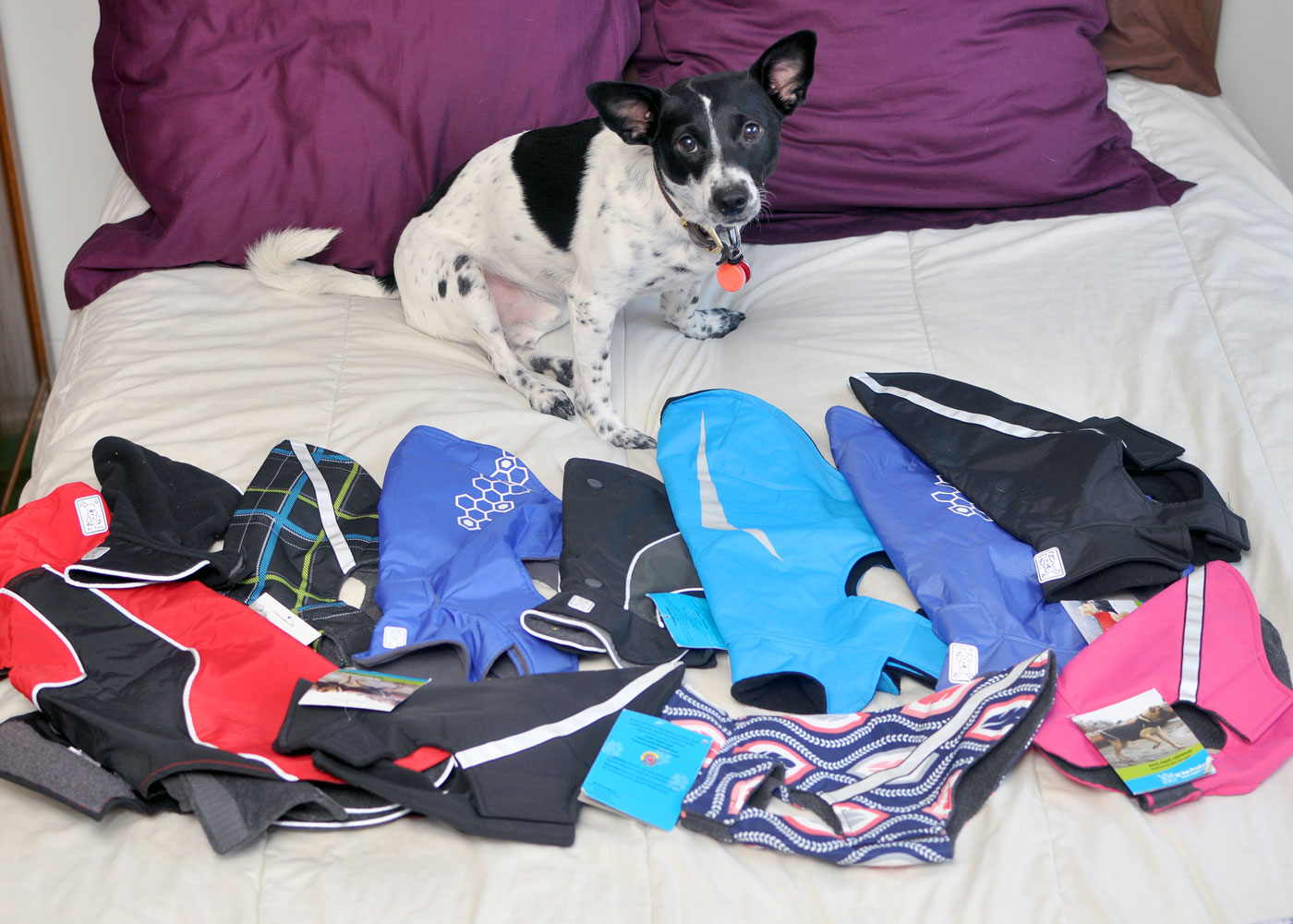 Additional Thanks To:
Jane Pearson of Janery / Kathryn Hall / Jean Schexnayder / Jessica Condon / Kelsey BaRoss / Madalyn Baron / Dave and Beth BaRoss donated / Kathie Corbett / Anonymous / Lauren Ouellette / Andy Sim / Alison Reder / Bryn Nowell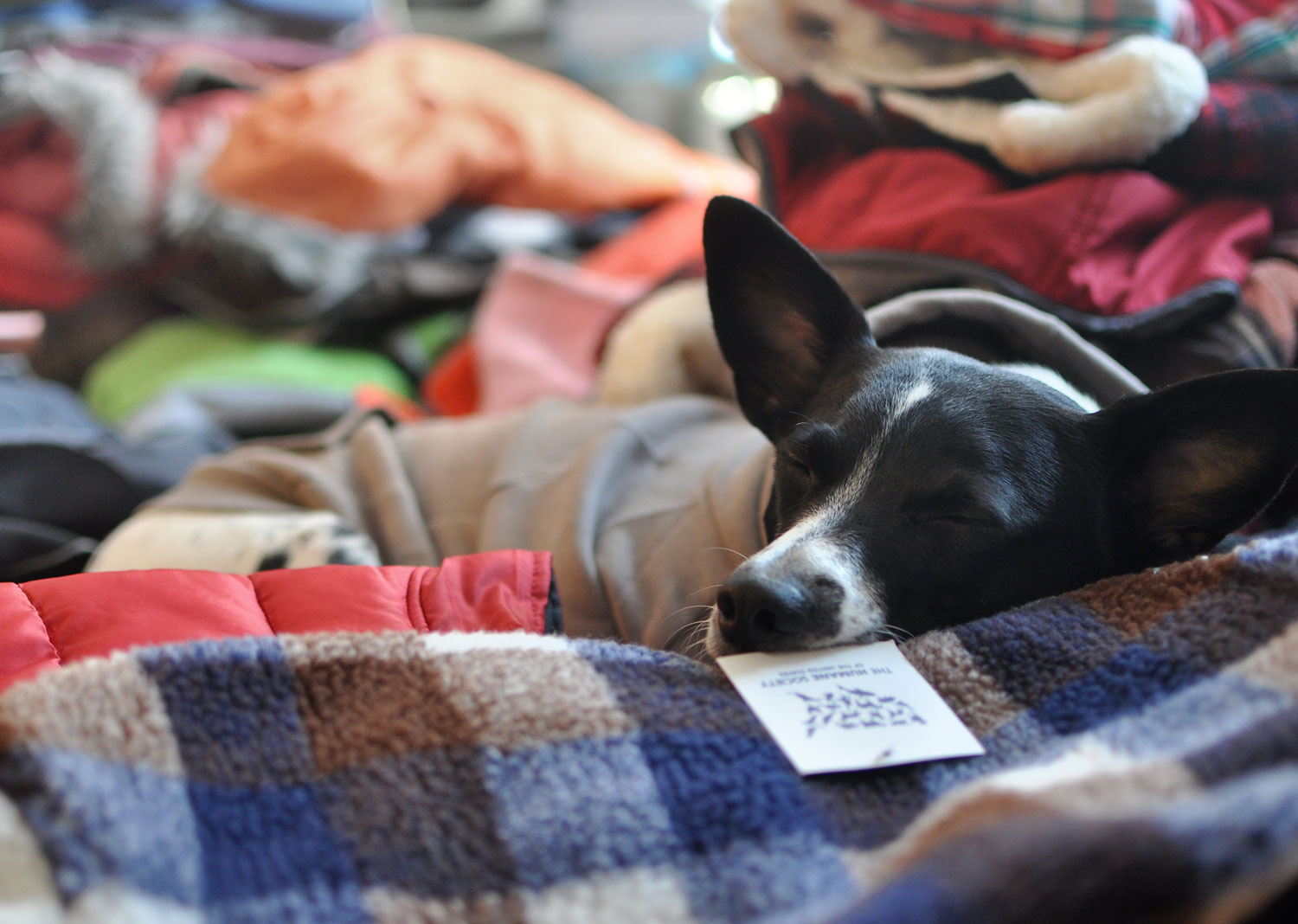 A HUGE thanks to everyone who contributed or helped spread the word! Keep an eye out for future fundraising!