Disclaimer: This post may contain affiliate links.
You may have seen some really amazing "friendship bracelets" for you and your dog from companies like Friendship Collar or Bearytail Leather Company, but are itching for something a little more personal. With just some simple materials and a few minutes, you can make your very own DIY friendship bracelet collars!
DIY Friendship Bracelet Collars
You Will Need:
If you want to buy your supplies through Amazon but don't have Prime, you can save on shipping with this trial: Try Amazon Prime 30-Day Free Trial
1.) Decide on Pattern

 and Mark Collar
Lay out your floss in the order that you would like it to appear on the final products. Subtly mark where you would like each color band placed using a marker or pencil. This step isn't mandatory, but will make the next steps easier. I made each band 1/2″ wide for Henry's collar and 1/4″ wide for my bracelet. 
2.) Start Gluing

 
Dab a tiny glue bead where you would like a floss band to start. Carefully press the end of your first floss color into the glue.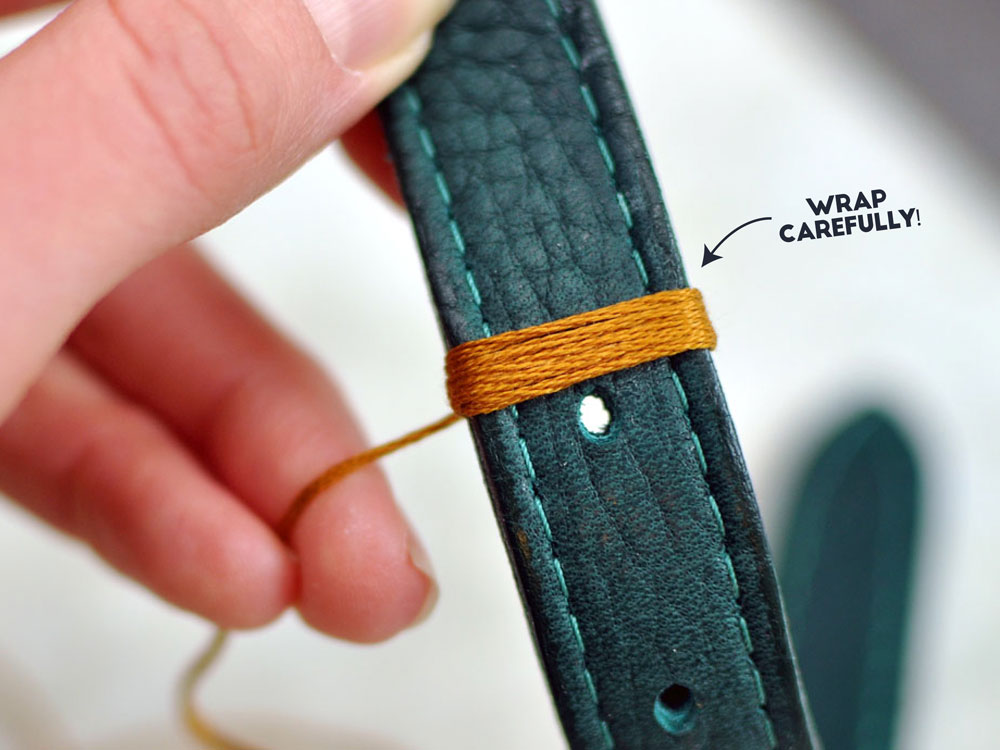 3.) Wrap
Wrap your floss around the collar, stopping when you've reached the desired width.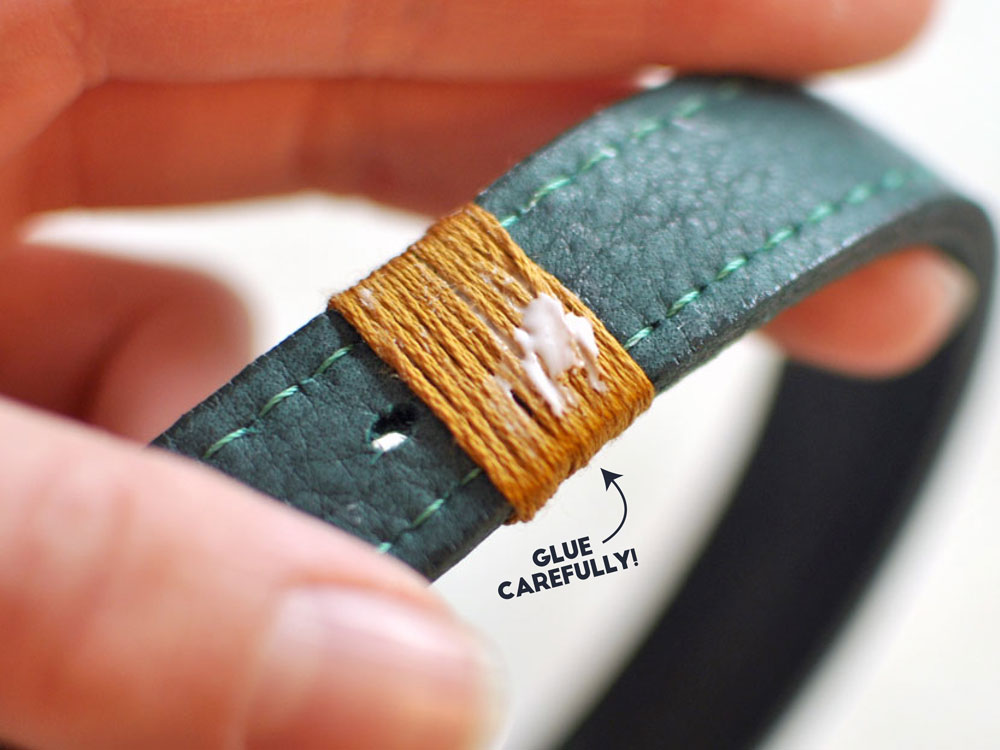 4.) Glue
Glue the thread end to the back of the wrapped band, making sure to completely cover the tip so that it stays in place.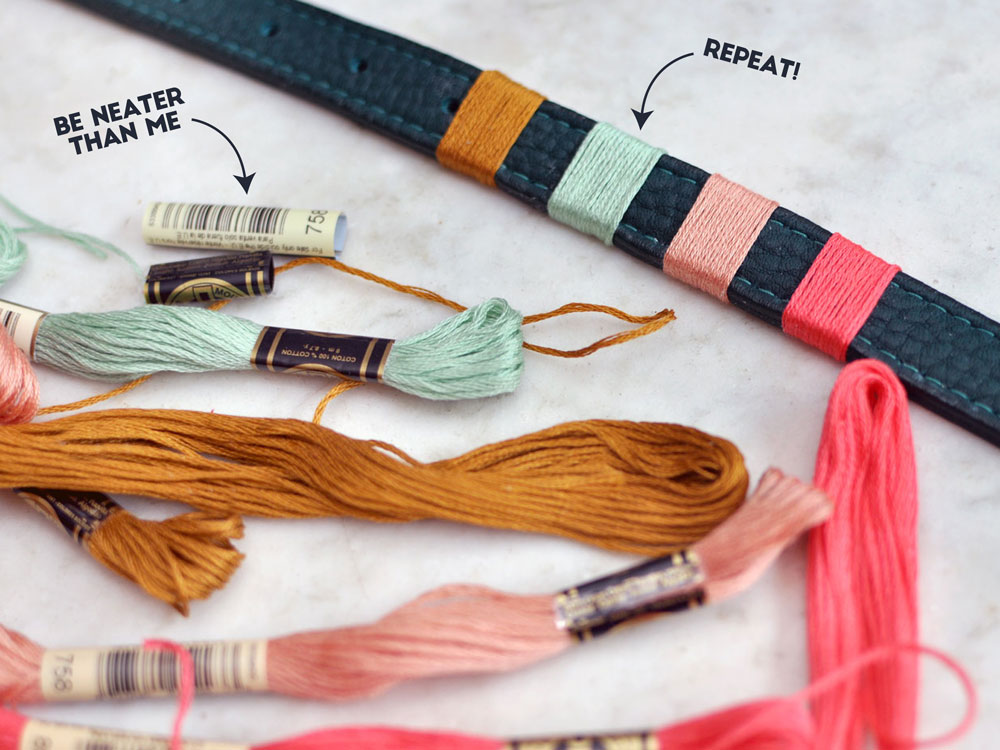 5.) Repeat!
Repeat steps 2-4, alternating colors in whichever pattern your choose. Then, do the same on the other collar. You may want to wait for each color to dry before moving to the next one — this prevents a little mess!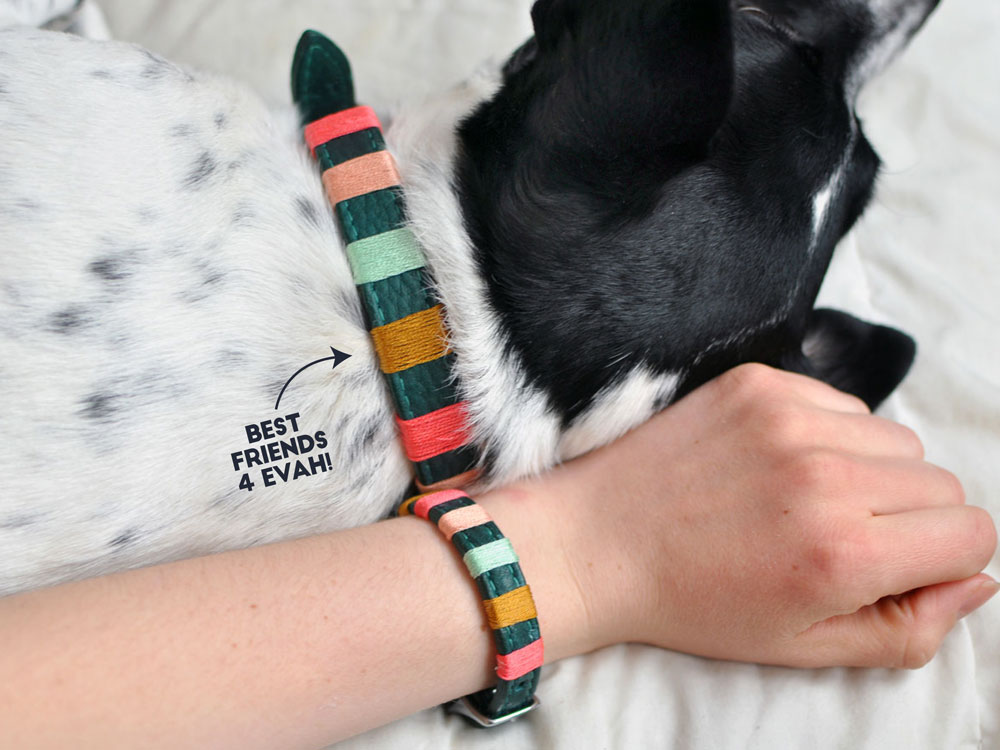 6.) Wait and Wear
Wait for the glue to dry, then wear away!
Try it Out!
Easy, right? This project probably took me a half hour or so, and I now have a fully-custom matching set for me and Henry. You can also shop pet and discount stores for cheaper nylon collars if you prefer, and save even more money! Plus, this project is perfect to reflect your favorite team or school pride: simply choose the coordinating colors for the collar and embroidery floss!
Which colors would you use? Let us know in the comments!