Happy Lunar New Year! It's the Year of the Monkey, but BarkBox's February box will help you celebrate like it's the Year of the Dog. I loved Henry's February BarkBox – almost every item supported the theme and were items that I know Henry will love. Want to see what he received? Read on to find out!
Barkbox Unboxing: February 2016
What an adorable toy! It fits this box's theme perfectly and makes an adorable noise thanks to a "giggle stick" inside. I love when BarkBox sends toys that make noises other than the traditional squeak: they add variety to Henry's playtime and I feel like they are usually a little more tolerable to my neighbors!
Henry loves this toy by Fab Dog! It both crinkles AND squeaks which means that Henry has a hard time putting this down. It matches the theme perfectly and its unique shape is slightly more challenging for Henry to pick up (which is more fun for him). He loves to grab it by the fortune and SHAKE SHAKE SHAKE it!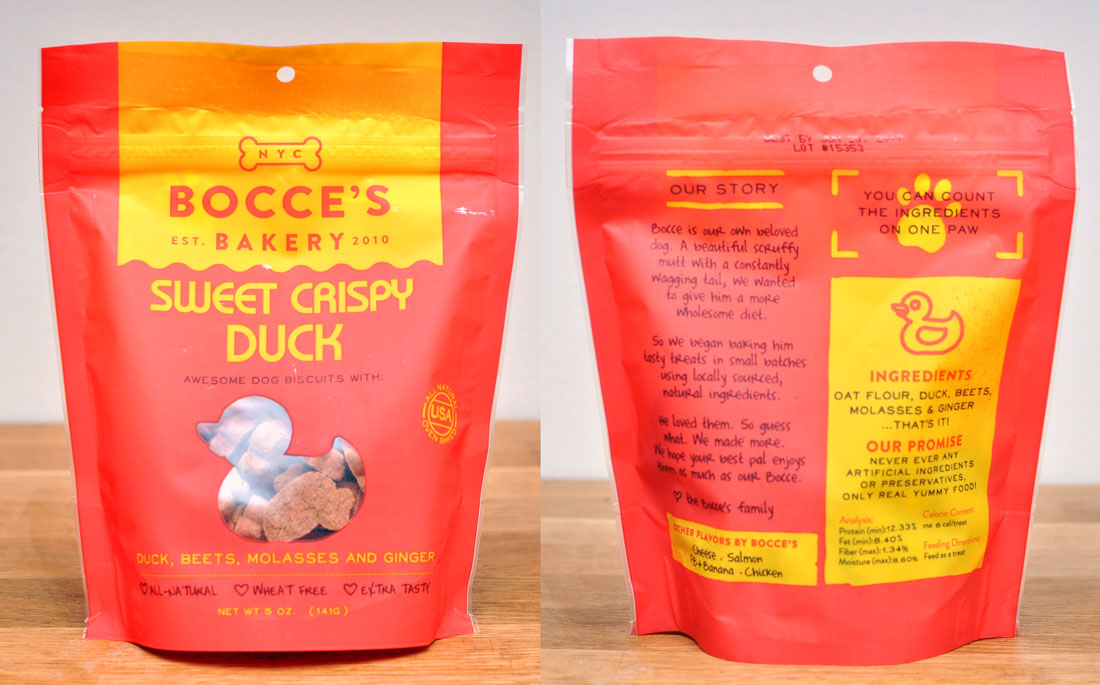 What a cute (and delicious) idea! Why am I suddenly craving Chinese food? These treats have only five ingredients – oat flour, duck, beet, molasses, and ginger – and have no preservatives or artificial flavors. 
Another cute way to match the theme! Henry and I love dental chews – he loves the taste and I love their benefits – and these were no exception. They feel softer than most dental chews, but that didn't bother Henry as he went to work on his first one. 
Trachea by Butcher's Block
First off, I couldn't wait to give this to Henry because it was grossing me out and I wanted it to disappear. That being said, he really loved the challenge this chew presented. It was hollow, which he wasn't used to, and was too wide to fit in his mouth. As a result, he had a grand old time experimenting with different chewing tactics. The first half kept him busy for a solid forty minutes before I decided to save the rest for another time. I didn't expect to be such a fan, but now I'm contemplating buying more! That's one of the great things about dog subscription boxes: I am forced to try items that I never would have purchased on my own and sometimes find a winner.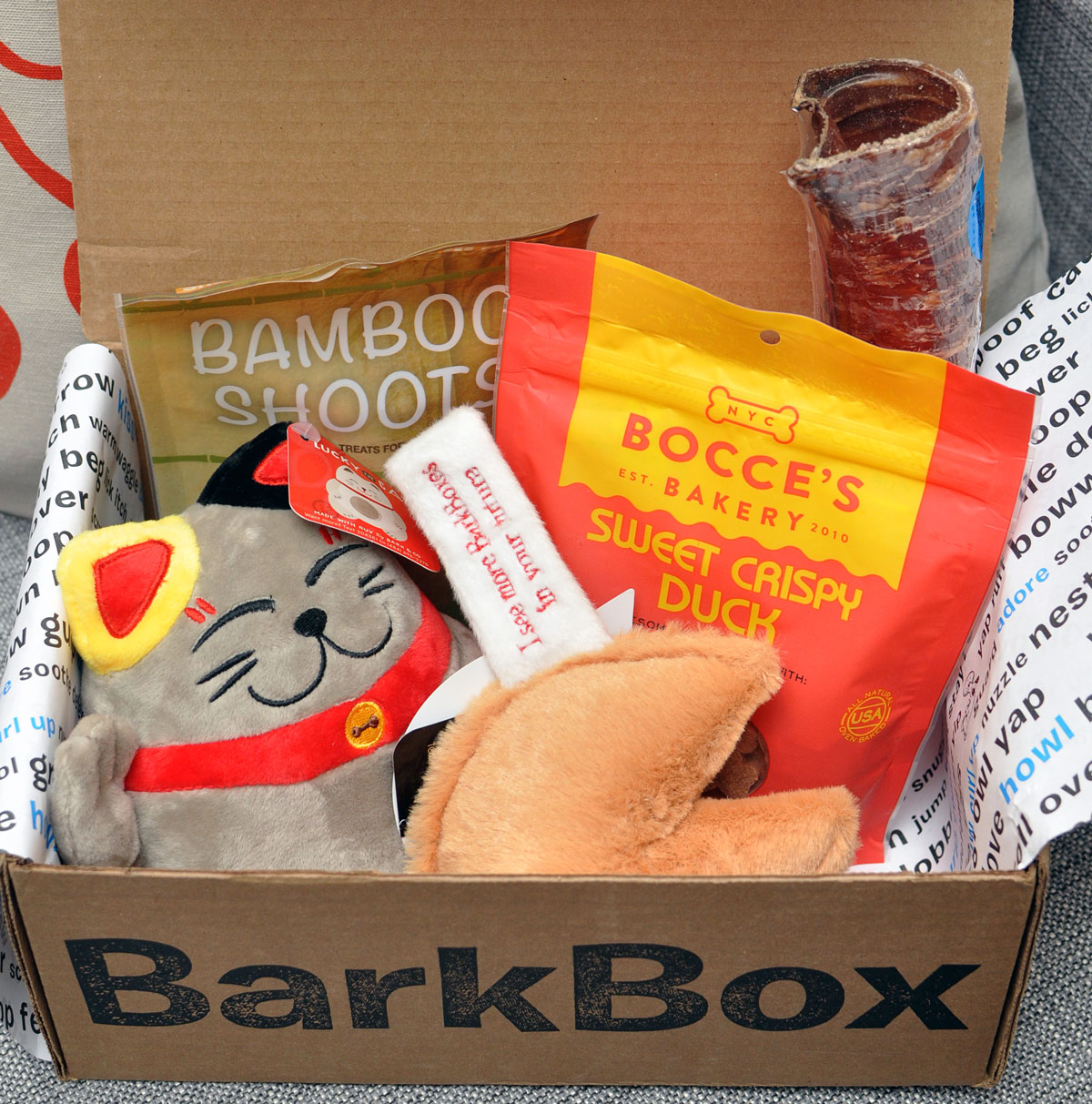 Henry and I both loved this box! It was full of Henry-approved goodies that fit the theme perfectly. Now I need to order some crispy duck for dinner…
Learn about other dog subscription box services in our Dog Subscription Boxes: How to Save and Have Fun post and see our January 2016 BarkBox Unboxing here!